---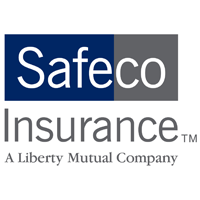 Safeco's customer satisfaction ratings are average or worse.
More than the median number of customer complaints, relative to its size, for auto insurance.
Offers ridesharing insurance in 13 states.
Safeco Insurance sells personal auto, homeowners and specialty insurance products. Safeco's parent company, Liberty Mutual Group, is an insurance giant — the sixth-largest auto insurance seller.
Safeco insurance review details
Auto insurance rating
Safeco ranked 23rd out of 24 insurers in NerdWallet's ranking of the best car insurance companies, earning 3 stars out of 5 for overall performance. NerdWallet's rating is a score based on:
J.D. Power ratings for customer service, claims satisfaction and shopping satisfaction.
Consumer Reports customer satisfaction ratings.
Consumer complaints against the insurer, based on data from the National Association of Insurance Commissioners.
Safeco auto insurance coverage options
Safeco policies include these unusual features that set it apart from most insurers:
First Aid Reimbursement up to $10,000 for first aid administered after an accident.
Accident forgiveness: After a certain number of years with no accidents or violations, Safeco won't raise your rates after your first accident.
Diminishing deductible: If you don't make a car insurance claim, Safeco will reduce your collision deductible each year by $100, up to $500.
In addition, you can choose from several coverage options if they're available in your state, including:
Rideshare coverage: If you drive for a company like Uber or Lyft, your personal policy is suspended while you use the app. Meanwhile, the ridesharing company's insurance is limited between rides, or while you're on the way to pick up customers. Safeco can cover the gap for less than $10 per month for most drivers.
New car replacement: If your car is totaled or stolen and is less than one year old, Safeco will pay to replace it with a comparable new car.
Personal property coverage pays out if your belongings are damaged in an accident or stolen from your car. Typically, this is covered by renters or homeowners insurance.
Emergency assistance package includes roadside assistance and personal property protection, plus up to $100 for expenses and up to $500 for meals, lodging and transportation if you're in an accident more than 25 miles from home.
Gap coverage: If your car is totaled or stolen, Safeco pays the difference between how much is left on your loan or lease and the value of your car.
Electronic key and lock replacement pays to replace lost or stolen electronic keys, remote control pads and locks, with no deductible.
Custom equipment coverage will protect equipment that was not installed at the factory or dealership, including permanently installed audiovisual equipment, a modified or custom engine, roll bars, custom wheels, murals and decals.
Pet coverage for veterinary expenses or death benefit if your cat or dog is injured or dies in a collision.
» MORE: Where to get ridesharing insurance, what it covers
Safeco home insurance coverage options
Safeco offers standard homeowners insurance coverage, and customers can choose to buy additional options such as:
Identity recovery: For $1 a month, if you're the victim of identity theft, this will reimburse you for expenses related to restoring your identity, such as lost wages for time spent handling the problem, up to $25,000.
Valuable articles protection: Covers jewelry, fine art, antiques, collectibles and valuable items that you specify, up to an agreed dollar amount. There's no deductible.
Equipment breakdown coverage: Replaces an appliance with an Energy Star-rated appliance of "like kind and quality" if it suffers an unexpected mechanical or electrical breakdown that's not caused by normal use.
Personal property replacement cost: Helps to pay for new items to replace your belongings that were damaged, lost or stolen, regardless of their age or condition.
Single loss deductible: When you insure your home and car with Safeco, you can pay only one deductible if both are damaged in the same event, such as a tree falling on your garage.
Safeco at a glance
Financial strength: A ("excellent")
Safeco's financial strength is "excellent," according to ratings agency A.M. Best. Financial strength is important because it indicates how well an insurer can pay claims.
Complaints
Safeco had far more than the median number of complaints to state regulators for auto insurance in 2018 relative to its size, according to the National Association of Insurance Commissioners. It had fewer than the median number of complaints for home insurance.
Customer satisfaction
| 2018 J.D. Power Study | Safeco ranks... |
| --- | --- |
| Insurance Shopping (Auto) | About average |
| Auto Insurance Claims Satisfaction | About average |
| Home Insurance | Among the rest |
| Property Insurance Claims | About average |
» MORE: Compare car insurance rates
More about Safeco
Website: Safeco's site is easy to navigate and lets you log in and track a claim, get a quote, pay your bill, view or download your policy documents and more. If you prefer the personal touch of an agent, you can find one via the Safeco website.
Mobile app: Safeco's app lets you log in and manage your policy, pay bills, initiate a claim and more.
Other insurance products available from Safeco
| | |
| --- | --- |
| Motorcycle insurance | Umbrella insurance |
| Renters insurance | Landlord protection insurance |
| Condo insurance | RV insurance |
| Boat insurance | Classic car insurance |
| ATV insurance | Snowmobile insurance |
NerdWallet's star ratings are based on the following three factors, each weighted equally to produce a 300-point maximum total score:
2018 consumer complaints data from the National Association of Insurance Commissioners for private passenger auto insurance. The median complaint ratio for the industry is 1. Lower ratios are better. Insurers whose median complaint ratios were more than 1 received fewer points; those lower than 1 received more points.
2017 company satisfaction data from Consumer Reports' most recent car insurance survey. Higher satisfactions ratings from Consumer Reports were given higher scores in our calculation.
2018 J.D. Power ratings from three studies encompassing regional customer service satisfaction, auto claims satisfaction and shopping satisfaction. Ratings from each of the separate 2018 studies were averaged to form one overall score from J.D. Power. The higher the average, the more points the insurer scored in our calculation.
Only larger insurers with data available in all three of these categories were included. Smaller insurers not listed here may also be good choices and are worth consideration.