Advertiser Disclosure
401(k) Rollovers: A Quick Start Guide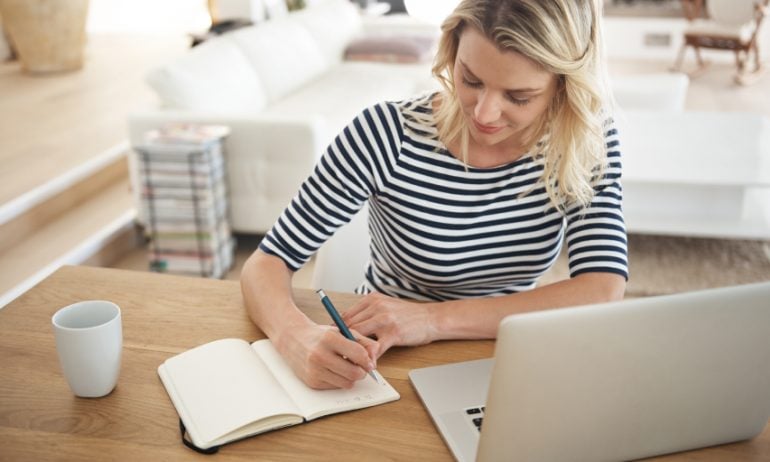 When you take a 401(k) from an old job, you have a few options on what to do with it. But for many people, a great choice is to convert the 401(k) into an IRA. (Aren't sure an IRA is right for you? See our list of the pros and cons of rolling over your 401(k) to an IRA.)
If you've decided an IRA is right for you, here's what you'll need to make it happen. The good news is that a rollover IRA shouldn't take more than a few minutes, and transferring your 401(k) funds will only take as long as your old provider needs to forward them.
How to start your rollover
There's a right way to roll over your funds from a 401(k) and a wrong way. You don't want the 401(k) provider to cut a check in your name, and you don't want to cash out your balance. In both scenarios, you're at risk of owing up to a third of your balance to the IRS.
Take these four steps to roll over your funds without incurring any unpleasant tax surprises:
Decide on a Roth or a traditional IRA. If you roll into a Roth IRA, you'll owe taxes on the rolled amount. If you want to rollover your funds without incurring taxes, stick with a traditional IRA.
Open a rollover IRA account. Check out our detailed list of the best IRA accounts to find a provider that aligns with your needs, or simply see the next section for more context on this process.
Ask your 401(k) plan for a "direct rollover." These two words are important: They mean that the 401(k) plan will cut a check directly to your new IRA account, not to you personally.
Choose your investments. The 401(k) funds will enter the IRA as cash, so you'll need to invest the money. See the sections below on hands-off investing and active management.
How to choose your IRA provider
Finding the best account provider starts with knowing your investing style — do you prefer to be hands-off with your investments, or to actively manage them?
Options for hands-off investors
If you're not interested in researching and choosing individual investments, you'll need a provider to help you create a well-diversified portfolio that runs largely on its own. An automated investment management service, often called a robo-advisor, is a good option. Robo-advisors will build a personalized portfolio using low-cost funds based on your preferences, then regularly rebalance those funds over time to help you stay on track, all for a much lower fee than a conventional investment manager. Wealthfront, Betterment and Wealthsimple are three providers that shine in this category.
Broker

Highlights

Commissions

Account Minimum

Current Offers

Start Investing

Free management on small balances; hands-off approach for IRA investors.

amount of assets managed for free

on Wealthfront's secure website

Show Details

Low-cost ETFs; automatic rebalancing; extensive advice

of free management with a qualifying deposit

on Betterment's secure website

Show Details

Socially responsible investments; free tax-loss harvesting

cash bonus with deposit of at least $1,000 in first 30 days

on Wealthsimple's secure website

Show Details
Options for Active Management
If you want to build and manage your portfolio, you'll want an online broker where you'll be free to buy and sell a variety of low-cost investments. TD Ameritrade stands out in mutual fund selection with access to over 4,000 no-transaction-fee mutual funds, while Merrill Edge and its $0 account minimum is great for younger or low-balance savers.
Broker

Highlights

Commissions

Account Minimum

Current Offers

Start Investing

Breadth of research; low commissions; customer service

in cash bonus with a qualifying deposit

on Merrill Edge's secure website

Show Details

Large number of no-trading-fee mutual funds; extensive research

in cash bonus with a qualifying deposit

on Etrade's secure website

Show Details
One thing to keep in mind: If you go with a traditional DIY broker, your choice of provider won't be the biggest driver of a portfolio's growth — the investments you choose will determine that. See our guide on investing in your IRA for more details.
» Ready to compare companies? We've spent over 300 hours researching the best IRA providers. Browse our analysis of the best IRA providers to find one that's right for you.