Historically, comparing Apple phones to BlackBerry phones was like comparing apples to oranges. BlackBerry was all about business, and Apple was all about apps.
But now, BlackBerry's latest smartphone, the Priv, is powered by Android, and these two juggernaut phone companies are coming closer than ever before.
If you're torn between the latest BlackBerry and the latest iPhone, let us help you select the right phone for you. Before you buy, take a look at our comparison of the BlackBerry Priv and iPhone 6S.
The smartphones: At a glance
What we found: These phones are intended for different types of users. People who prefer a physical keyboard will be happy with the Priv; those who are in the Apple ecosystem already will find everything they need in the iPhone 6S.
What you'll learn: The Android-powered BlackBerry Priv is distinguished by its physical keyboard and lengthy battery life. The iOS-powered iPhone 6S is set apart by its TouchID fingerprint sensor, Apple Pay compatibility and color options.
| | BlackBerry Priv | iPhone 6S |
| --- | --- | --- |
| Price | $649.99 from BlackBerry | Starting at $649 from Apple |
| Platform | Android | iOS |
| Screen size | 5.4 inches | 4.7 inches |
| Internal storage | 32GB | 16GB, 64GB or 128GB |
| Battery life | 22.5 hours (based on mixed usage) | Up to 14 hours of talk time on 3G |
| Physical keyboard | Yes | No |
| Camera | 18-megapixel rear camera, 2-megapixel front-facing camera | 12-megapixel rear camera, 5-megapixel front-facing camera |
| Major carriers | AT&T, T-Mobile, Verizon (Sprint, coming "soon") | AT&T, T-Mobile, Sprint, Verizon |
| Buy on Amazon | | |
The smartphones: Up close and personal
Design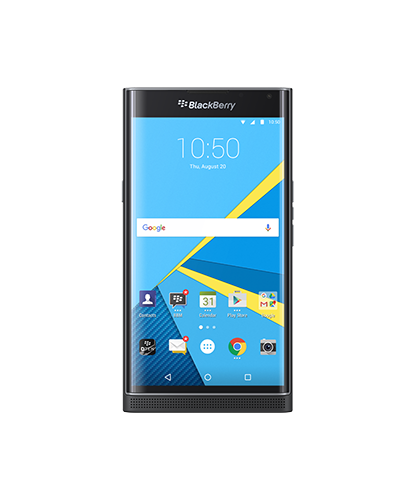 The first thing you'll notice about these smartphones is their appearance.
The BlackBerry Priv features a sleek, slim design with a 5.4-inch dual-curved screen. It has a slide-out keyboard and a touch screen.
The iPhone 6S, on the other hand, boasts a 4.7-inch Retina Display. The phone comes in silver, gold, space gray and rose gold, so there's some range of color choice. There's no physical keyboard on this phone, just a virtual one.
» MORE: iPhone 6S vs. iPhone 6
Features
Appearance aside, let's take a look at what these smartphones can do.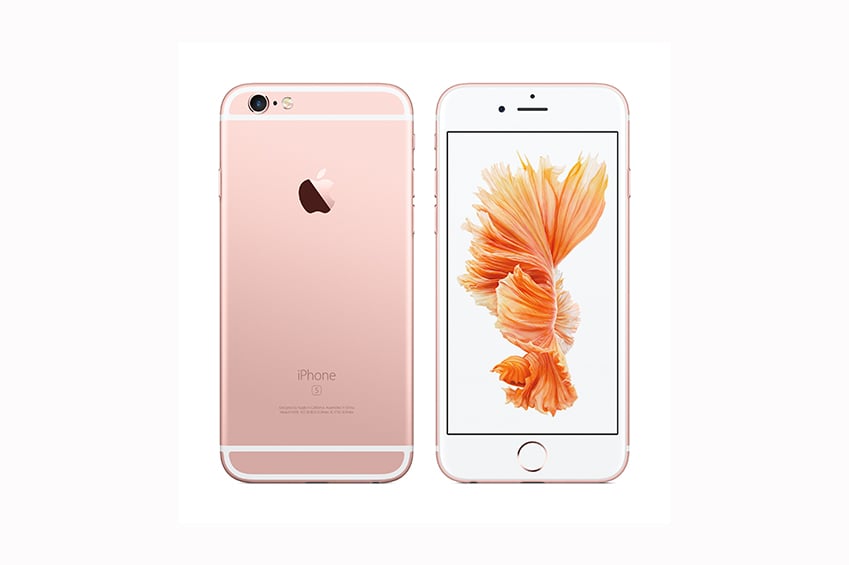 Some of the most appealing functions of the BlackBerry Priv:
Access to over a million Google Play apps.
A feature that gives an overall security rating for your device so you know if your information is compromised.
32GB internal storage and swappable microSD slot (up to 2TB).
18-megapixel back camera and 2-megapixel front-facing camera.
4K video recording.
You can open apps with a gesture.
BlackBerry Hub tool consolidates all messages in one place (social media, email, text, phone calls, etc.).
The iPhone 6S is the latest installment in a long line of popular iPhones from Apple. The device's signature 3D Touch feature allows users to apply pressure to their phone's screen in order to "peek" (or preview) emails, texts and the like before they "pop" into them for a full look.
Other notable aspects of the iPhone 6S:
iOS 9 operating system.
12-megapixel rear camera and 5-megapixel front-facing camera.
4K video recording.
Live Photos, which allows users to turn photos into short videos by applying pressure to an image.
TouchID fingerprint sensor for enhanced phone security.
Apple Pay compatibility.
Access to Apple's App Store.
Price
The BlackBerry Priv is currently available for $649.99 directly from BlackBerry. The iPhone 6S 16GB starts at $649 from Apple, but that price increases for larger storage capacities.
If you're looking for a deal, you might be able to find one by searching on Amazon or buying directly from your phone carrier.
One more important thing to note: The Priv is currently not available on Sprint or US Cellular. But, according to BlackBerry, the Priv will be coming to Sprint "soon."
» MORE: iPhone 6S vs. Samsung Galaxy S6 Edge
Making the call
Now that you've seen how they stack up, you may be ready to commit to one of these phones.
If you would appreciate a physical QWERTY keyboard and could use some extra storage, we'd recommend the BlackBerry Priv. Now that it's running Android, you get to take advantage of everything Google has to offer, while still typing on one of the best phone keyboards ever made.
But if you're already in the Apple universe and don't need a physical keyboard, we'd recommend going for the iPhone 6S.
Compare other popular products here:
Courtney Jespersen is a staff writer at NerdWallet, a personal finance website. Email: [email protected]. Twitter: @courtneynerd.
---
Image via iStock.