As of 2012, women comprise 49.3 percent of the labor force.  The good news is that we are at a record high in American history—there are more female CEOs of Fortune 500 companies than there ever have been before.
The bad news is that only 22 Fortune 500 CEOs are women, constituting only 4.2 percent of the total.
Sheryl Sandberg's bestselling book Lean In contributed to the ongoing conversation about women in the workplace.  Can women have it all, and what does that even mean?  How can we ensure that everyone has an equal opportunity to achieve their goals?  Sandberg argues that having more women in high-profile positions of power changes our perception of social norms, allowing high-achieving women more engagement and acceptance in the workplace.
Sandberg is not the only inspiring businesswomen, however.  NerdWallet took a closer look at the female Fortune 500 CEO's as well as some select C-Suite rising stars, highlighting their backgrounds and achievements.  We found four interesting trends among this group of high-achievers.
Check out our interactive tool to learn more about the Fortune 500 women CEO's!
1. 96.4% of Fortune 500 women CEOs and C-Suite rising stars are married
While balancing a heavy work schedule with an active family life can be difficult, the majority of these women were able to juggle both.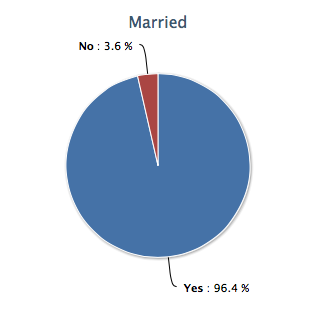 2. 88.9% have children
The majority of these women were mothers as well as company leaders.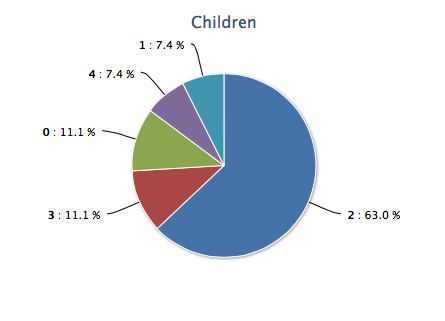 3. 100% were college graduates
All of these women earned a bachelor's degree.
4. 64.3% have a graduate degree
The majority hold a graduate degree as well.