From fuller muscles to fuller eyebrows       
Though he may be somewhat new to cosmetics, John P. Kennedy is no stranger to the business world. For the last six years, Kennedy has owned both a yoga studio and a fitness center in the Washington, D.C., area. His newest business venture, Anagen3, is a cosmetics company that provides customers with fuller eyebrows and longer eyelashes.
According to Kennedy, Anagen3 is a "revolutionary eyelash product" created by a close friend of his, who doubles as a chemist and cellular biologist. Kennedy has been selling this product on his website for nine months now. 
About a year ago, Kennedy wanted to take a new approach to funding Anagen3. In order to get the company off the ground, he figured he needed around $30,000. In order to obtain those funds, Kennedy looked toward peer-to-peer lending, which seemed like an exciting alternative to simply going to the bank for a more traditional loan. Several extensive Google searches later, Kennedy finally settled on TrustLeaf.
About TrustLeaf
Founded in May 2013, TrustLeaf is a peer-to-peer lending website that helps business owners collect funds specifically from family and friends.
TrustLeaf's co-founders Anson Liang and Daniel Lieser started the business because Liang, the company's CEO, was frustrated by the lack of an easy-to-use resources available to small business owners who were trying to get their operations up and running. For the last year, the duo has worked to create a product that helps small business owners obtain initial funding from family and friends in a smooth, straightforward manner.
To Kennedy, who has lived in Nashville, Tallahassee, Los Angeles, New Orleans, and now Washington, D.C., TrustLeaf seemed like the perfect platform on which to raise money.
"Heck, why not ask my longtime friends for some help to fund the new business?" Kennedy says. "We have built deep relationships with many people over the decades and they know us and our work."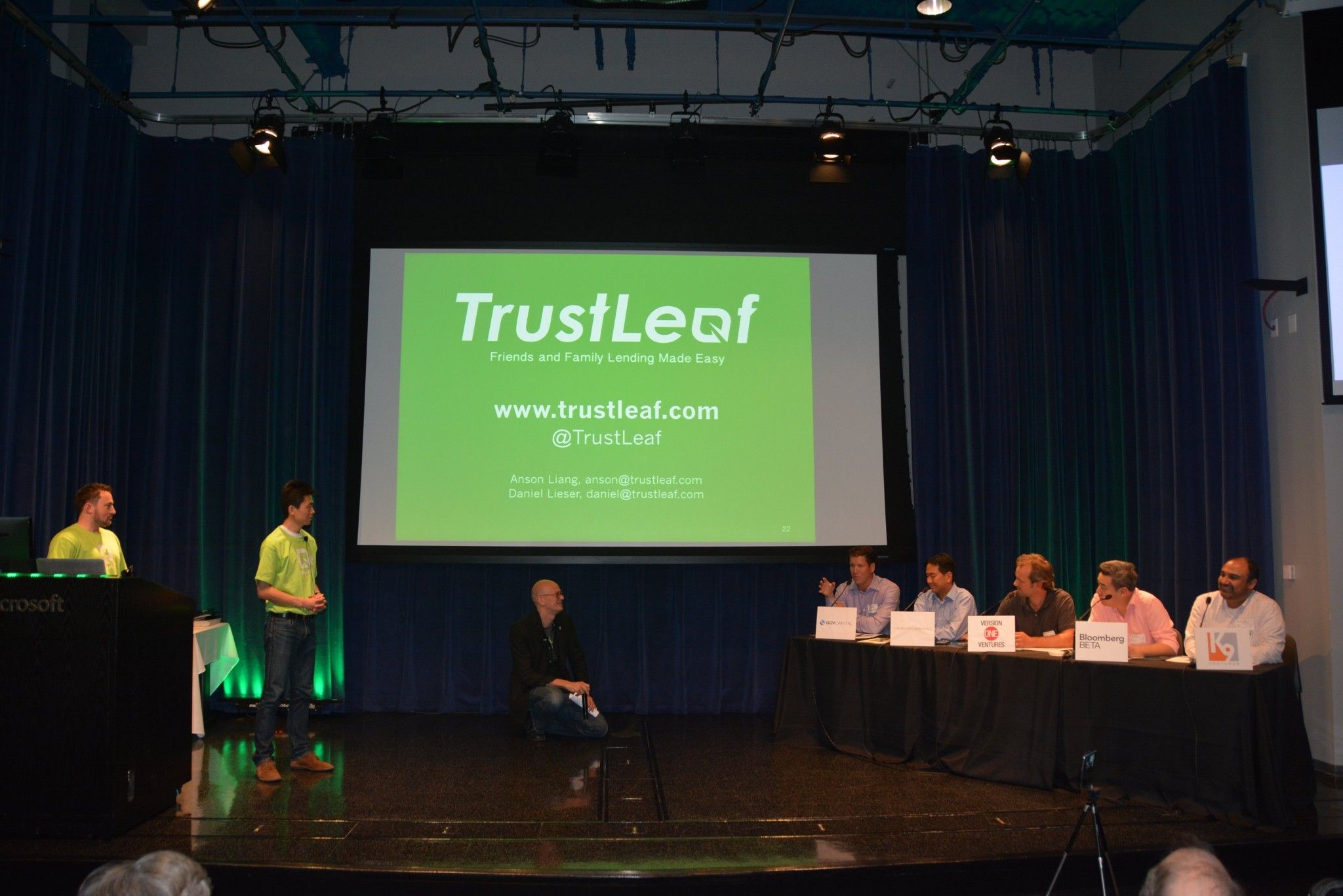 The TrustLeaf difference
It had been Lieser and Liang's priority to create a lending platform that was user-friendly and uncomplicated. Other lending platforms, they say, still rely on official credit scores, don't benefit from the insight and trust of the borrowers friends and family, and feature fine print that is too confusing for everyday consumers and aspiring business owners.
Kennedy cites his excellent initial interaction with Liang and Lieser as a big reason for choosing TrustLeaf over other lending platforms. Like TrustLeaf as a whole, Kennedy's early stream of communication with Liang and Lieser was honest, transparent and ultimately very rewarding. Kennedy eventually raised the necessary funds to jumpstart Anagen3.
Liang and Lieser add that TrustLeaf is better suited for small businesses that aren't "sexy" enough to achieve success on a different crowdfunding platform. A plumbing service, they claim, would have difficulty obtaining funds on some of today's more well-known platforms, but would perform much better on TrustLeaf.
Words of wisdom
Liang and Lieser agree that turning to family and friends – or "Mom-funding," as they put it – is often a better bet than crowdfunding.
"[Your family and friends] know you, believe in you, and often times are willing to back you when nobody else will," they say, adding, "You need to have the awkward and tough conversations with your family and friends. If it is not a difficult conversation, you're either a billionaire swimming in cash, or the conversation has not been difficult enough."
Six million small businesses are created every year in the United States, with 38% of those businesses being funded by loans from friends and family. Anagen3's partnership with TrustLeaf is just one example of a successful collaboration between a small business and a peer-to-peer lending platform, and suggests that asking family and friends for help doesn't always have to be a painful process.