Advertiser Disclosure
Straight Talk Cell Phone Plans
Straight Talk Wireless contracts with each of the major wireless carriers, so you can get prepaid cell phone service on the AT&T, Sprint, T-Mobile or Verizon network, but for a fraction of the price offered by the Big Four.
Finding out which network will be your home network can take some sleuthing, though, unless you bring your own phone and purchase a Straight Talk SIM card. Just check in advance to ensure your phone is compatible.
---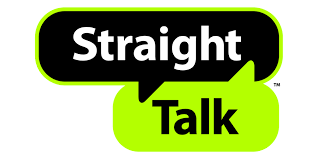 AT A Glance
Plans start at $30
Strengths: Partners with each of the four major carriers
Weaknesses: Lack of plan features; poorly rated customer service
Straight Talk cell phone plans
All Straight Talk plans include unlimited texts, and most include unlimited minutes. Plans typically expire after 30 days, but customers can purchase select plans in three-month, six-month and yearlong increments. Buying in bulk will save you as much as $45 over the monthly plan cost. Straight Talk customers can also earn bonus data or additional discounts by setting their accounts to refill automatically.
1,500 minutes and 100MB: $30
2GB: $35
10GB: $45
10GB + international calling: $60
Unlimited: $55
The international plan covers calls to some international destinations, including Mexico, Canada, China and India. But customers on the international plan are limited to 15 unique international telephone numbers during their 30-day plan cycle.
Straight Talk's network
Straight Talk is a Mobile Virtual Network Operator, which is a technical way of saying the carrier doesn't own its own network as Verizon and AT&T do. Instead, Straight Talk contracts with Verizon, AT&T, T-Mobile and Sprint to give its customers access to some of the largest nationwide networks.
The network you use depends on two things: where you live and the phone you purchase. If you buy a phone online via Straight Talk or Walmart, you'll be prompted to enter your home ZIP code. This tells Straight Talk where you'll use the phone most. From there, the carrier presents you with phones that run on the preferred networks in that area. If you're in a city where several carriers have strong coverage, the network you use comes down to the phone you select, because some models run on CDMA networks and others on GSM networks, a competing technology.
But Straight Talk doesn't make it easy for you to tell which network you'll use before you buy a phone, especially if you're buying online. So if using a particular network is important to you, it may be best to sign up in a store. Then you can ask the sales representative to help you pick a phone that uses a specific network. Or you can bring your own phone and purchase a SIM card for your desired network.
» MORE: 4 ways to get a cell phone plan with no credit check
How Straight Talk compares on price
Updated Nov. 14, 2017.