Tangerine fixed mortgage rates
| Term | Rate |
| --- | --- |
| 1-year (closed) | 7.59% |
| 2-year (closed) | 6.79% |
| 3-year (closed) | 6.40% |
| 4-year (closed) | 6.14% |
| 5-year (closed) | 6.14% |
| 7-year (closed) | 6.45% |
| 10-year (closed) | 6.85% |
This table is updated daily on weekdays using data available on the Tangerine Bank's website.
With a fixed-rate mortgage, your Tangerine interest rate will remain the same for the duration of your mortgage term. A five-year fixed-rate mortgage taken out in 2023, for example, would maintain the same rate until the term expires in 2028, no matter how much current interest rates rise or fall during that period.
The following mortgage rates are only available for single-family residential mortgages.
Tangerine variable mortgage rate
| Term | Rate |
| --- | --- |
| 5-year (closed) | 7.10% |
This table is updated daily on weekdays using data available on the Tangerine Bank's website.
As with all variable mortgage rates, Tangerine's variable rate means your payment can increase or decrease based on Tangerine's prime rate movement over the course of your mortgage term.
Tangerine home equity line of credit rate
This table is updated daily on weekdays using data available on the Tangerine Bank's website.
A HELOC is a loan that allows you to borrow against your home equity. Like a mortgage, a HELOC uses your current home as collateral. You can borrow against some or all of the loan limit at any time without reapplying.
Does Tangerine have the best mortgage rates?
NerdWallet's mortgage rate tables include rates from some of Canada's biggest banks and alternative lenders. Browse them to find out how Tangerine's mortgage rates compare to the competition.
Tangerine at a glance
Tangerine is an online-only bank with a straightforward lineup of mortgage options. Although it lacks physical locations, Tangerine is a CDIC-insured bank that also offers savings accounts, chequing accounts, and related products and services.
» MORE: Read NerdWallet's full Tangerine mortgage review

Tangerine mortgage products
Tangerine offers seven fixed-rate mortgages, with terms ranging from one year to ten years. It also offers a five-year variable mortgage.
All eight are closed mortgages, which means there are limits on your ability to make prepayments.
Tangerine's mortgages are portable: If you want to move before your current mortgage is up, you can essentially transfer the same loan terms and interest rate to your new home without penalty.
Tangerine also offers a home equity line of credit (HELOC). The rate is set at 0.5% above its prime rate.
Tangerine mortgages: Things to consider
Prepayment options
If you think you'll be in a position to make additional payments to shorten the life of your mortgage, you should be aware of Tangerine's prepayment limits. You can make a lump sum payment up to 25% of your original loan amount each year. In addition, you can increase your standard mortgage payment by up to 25% at any time.
Prime rate
As of October 26, 2023, Tangerine's current prime rate was 7.2%, similar to that of the Big Six banks.
Tangerine's prime rate is the basis for its variable rate mortgage. When the Bank of Canada adjusts its overnight rate, Tangerine's prime rate will increase or decrease by the same amount, affecting the cost of borrowing for these products.
Other lenders' rates
Once you've taken a look at Tangerine's mortgage rates, compare them to rates offered by mainstream lenders.
Finding the best mortgage rates usually involves comparing rates from multiple lenders. If you don't feel confident making these comparisons on your own, consider working with a mortgage broker, who can take care of this step for you and possibly negotiate a lower interest rate.
How to get the best mortgage rate at Tangerine
To get the lowest mortgage rate at Tangerine, you can:
Raise your credit score. The higher your credit score, the lower the rate you'll be charged.
Make a larger down payment. Go beyond Canada's minimum down payment guidelines, and you may receive a lower rate. In addition, you can avoid paying a monthly mortgage insurance cost if your down payment is at least 20%.
Lower your debt service ratios. Debt service ratios compare your income to your debt expenses. If these ratios are high, lenders see you as a riskier borrower. The more risk you present as a borrower, the higher the rate you'll be offered. If you're just starting the home-buying process, use an affordability calculator to see how these ratios might affect your budget.
Shop around. The lowest rate you get from Tangerine may not be the lowest mortgage rate you can get. Look at other lenders to find out whose offer is the right fit for your financial situation.
Negotiate: Don't be afraid to ask your broker if Tangerine can improve on the rate they've offered you. If they stand firm, let them know that you're going to ask your broker to investigate what other lenders are offering.
Getting pre-approved for a mortgage at Tangerine
Getting pre-approved for a mortgage is an important step in the home buying process. A pre-approval tells you how much a lender is willing to loan you at a particular interest rate. This establishes your homebuying budget and lets homeowners know that any offer up to the full preapproval amount is legit.
Expect to provide Tangerine with documentation, including:
Banking information that confirms your assets and down payment savings.
Pay stubs that demonstrate your income.
Information related to any debts you have.
The mortgage pre-approval process will also include a hard credit inquiry, which permits access to your credit score and credit history. Hard inquiries may lead to a temporary dip in your credit score.
What else should you know about pre-approvals at Tangerine?
When discussing your mortgage options with a broker, make sure you understand the fees, terms and conditions involved with each mortgage offer. This includes prepayment privileges (and prepayment penalties). Having clarity around these factors during pre-approval can make the next step — officially applying for a mortgage once you've made a successful bid on a home — go smoothly.
A mortgage pre-approval is free and non-binding. Just because you get pre-approved based on a Tangerine mortgage rate doesn't mean you can't get your mortgage elsewhere.
Frequently asked questions about Tangerine mortgage rates
What is Tangerine's current mortgage rate?
Tangerine doesn't have a single mortgage rate. The rates you receive if your application is approved depends on the type of mortgage you apply for and your credit profile. As of October 26, 2023, Tangerine's lowest posted mortgage rate was 6.49% for a five-year fixed rate mortgage. Even if you apply for this type of mortgage, however, the rate you receive may be higher or lower than the advertised rate.
Can you negotiate mortgage rates at Tangerine?
You can — and should — negotiate your mortgage rate with Tangerine, even if you're applying for a Tangerine mortgage intended for borrowers with low credit scores. It never hurts to ask.
DIVE EVEN DEEPER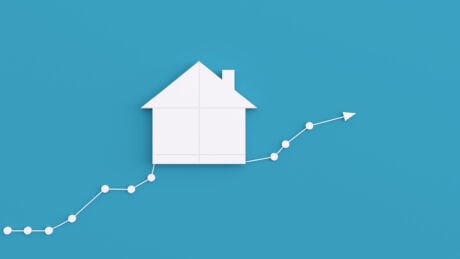 Compare three- and five-year variable mortgage rates in Canada to find the right mortgage for your needs.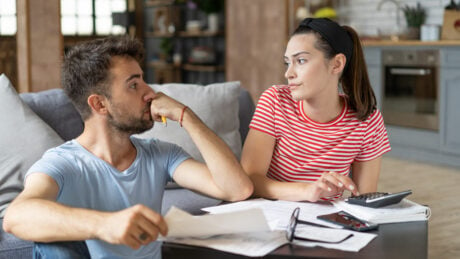 Having bad credit won't necessarily disqualify you from getting a mortgage. Options exist — but they could be more expensive.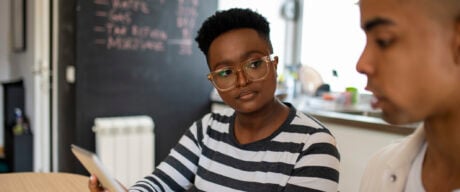 One of the main differences between EQ Bank and Tangerine is how the two online banks handle fees for using ATMs.