Your wallet is probably already feeling the squeeze; according to the latest Canada Food Price Report released by Dalhousie University, a Canadian family of four will spend $13,907 on food in 2021. That's a predicted increase of $695 (5%) in annual grocery spending for a family of the same size in 2020.
This financial pressure means that finding ways to save a little extra cash on food and other essentials is more important than ever. To help, here are some budgeting strategies and money-saving grocery shopping tips to consider.
» MORE: Ways to save money
First, determine your grocery budget
Before you start trying to slash your grocery bill, you'll need to figure out how much you actually have to spend. Start by taking a look at your current grocery spending by reviewing your bank account or credit card statements, or recent grocery receipts if you have them. Compare the lower-cost shopping trips with the higher ones. What did you do differently when you spent more or less? When you look over the receipt, can you see foods that were more "wants" than "needs"?
Your goal should be to decide on an amount that allows you to buy the groceries you absolutely need for a given period — a week or a month — while leaving money for you to pay your other bills.
One option is to base your grocery budget on your income. Some experts recommend that Canadians should spend 10% to 15% of their gross household pay on groceries. So if your family earns $50,000 before taxes, you could aim to spend around $5,000 to $7,500 per year ($417 to $625) per month at the grocery store.
» MORE: How to make a budget
Tips for saving money on groceries
1. Check your fridge
Saving money on groceries starts before you even leave the house. Check your fridge and pantry to see what you have on hand, so you can avoid buying something you already have. This strategy also helps you identify any items that are nearing their expiration dates, so you can plan to use them instead of having them go to waste.
If you prefer the "click and collect" type of grocery shopping, where you buy your groceries online and then pick up your order at the store, this strategy is even more powerful. Before you add each item to your shopping cart, take a peek in your fridge or cupboard to make sure you really need it.
2. Take a list
Grocery stores are designed to distract you and get you to buy things you want, but don't need. Store designers intentionally place the most scrumptious and enticing items, like produce, bakery items and flowers, at the front of the store so you're tempted to put them in your cart. But you can outsmart this system by making a grocery list before you leave home. It sounds simple, but making a list while you check your fridge and then sticking to it at the grocery store could help you save a significant amount at the checkout.
2. Join PC Optimum
PC Optimum is the dominant loyalty program for getting free groceries in Canada. If you shop at Shoppers Drug Mart or any other Loblaws-owned store like Zehrs, ValuMart, No Frills, or The Great Canadian Superstore, you can earn points on all your purchases. The points you'll collect for each item are in part based on your personal shopping habits, and you can even earn points on non-grocery purchases like gas.
When you reach 10,000 points, you can redeem them at the checkout for $10 off your total grocery bill. Points don't expire and there's no cap to how many you can redeem at once, so if you save up your points, you could even get an entire cart of groceries for free.
3. Shop with a rewards credit card
They won't immediately make your groceries cheaper, but various rewards credit cards can be used strategically to earn cash-back or even free groceries. You'll want to look for a card with a high earn rate at grocery stores — some offer up to 4% cash back on qualifying purchases — and an annual fee that you can afford. Alternatively, you could opt for a brand-focused rewards card that offers a high rate of points when you shop at a particular grocery store. These points can then be redeemed for free groceries or other rewards.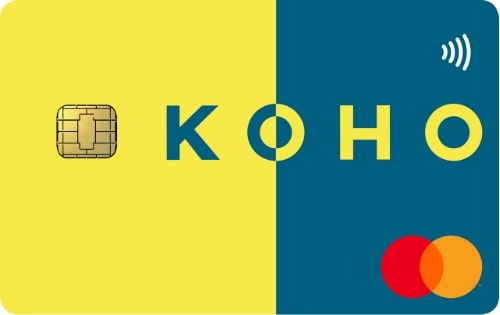 KOHO Prepaid Mastercard (Easy Plan)
Save more on your groceries! Sign up for a free KOHO account in minutes and start earning unlimited instant cash back on all your grocery purchases. No monthly fee, no minimum deposit, and no hard credit check. Instant approval. *Terms and conditions apply.
» See our picks: Best rewards credit cards in Canada
4. Request coupons from your favourite brands
If there are certain brands you love and can't live without, visit their websites and request coupons. Brands are always looking to connect with their customers and will often respond by sending savings right to your mailbox. Some brands even have newsletters full of even more promotions and discounts. Along with manufacturer's coupons, some brands may even send you a few free samples. It never hurts to ask.
5. Utilize digital flyers
Sale flyers are a great way to know when certain items that you need or want will be on sale, but it can be tedious to scour the physical versions week after week. Digital flyer apps, like Flipp and Reebee make it easier to browse weekly ads on your phone or other mobile device, and even assemble a shopping list based on what items will be on sale.
» MORE: How to make money online
6. Look for "eat it tonight" sales
While it's generally a good idea to stick to your grocery list, sometimes veering off it can help you score a great deal. Grocery stores keep an eye on their dairy items, meat, and ready-to-eat meals as they approach their best before date, and may mark them down by several dollars or up to 50% as it gets closer. Of course, that "Eat It Tonight" label is real, and you don't want to wait too long and have the food go to waste. But these marked-down items can be a great way to save on perishable staples like yogurt, cheese and meat.
7. Buy generic brands
When you buy the no-name or store brand items instead of the name brand, you can instantly save money — depending on the item, potentially up to 25%. Often, the generic brand has the same ingredients as the name-brand version. This is especially true when it comes to staples like baking ingredients and cleaning supplies like laundry detergent. Sometimes generic food tastes a little different than the name brand, so it might be worth experimenting to see where you're happy to save, and where you'd prefer to spring for the name brand.
» MORE: Canadian scams to watch out for
8. Shop at discount grocery stores
If you shop at discount grocery stores like No Frills, you can easily save more money than you would shopping at more mainstream stores like Sobeys, Safeway and even Loblaws, which owns No Frills. It might mean more no-name brands and potentially smaller selection, but those can be worthy tradeoffs for a smaller grocery bill. And, since No Frills is part of Loblaws, you can use Loblaws store coupons, ask for price matching, and collect and redeem PC Optimum points, which could save you even more money.
10. Buy in bulk when possible
A tried-and-true method for saving money on groceries is to buy in bulk. Choosing the largest size of an item can often wind up being cheaper. Just make sure you have room to store non-perishable staples and that you'll be able to use — or freeze — perishable foods before they go bad so that buying in bulk doesn't lead to wasted money.
If you shop for a large household, you might even consider joining a warehouse club for access to more bulk options. A Gold Star Costco membership costs $60 a year and often has good prices, especially on meat. However, make sure to factor in the membership cost when considering whether a Costco membership will help you save money.
DIVE EVEN DEEPER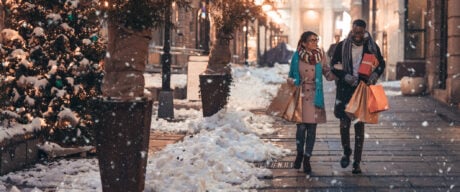 When shopping for holiday gifts this year, create your own discounts, use credit card rewards and consider alternative payment options.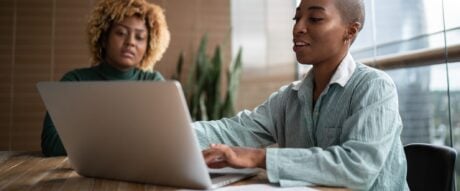 What is considered a good credit score in Canada? It depends on the lender, but generally, 660 to 724 is good; 725 to 759 is very good; 760 to 900 is excellent.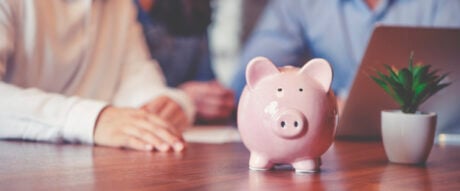 An emergency fund is best kept in an accessible savings account so you can easily get your money when unexpected expenses arise.