What is barber insurance?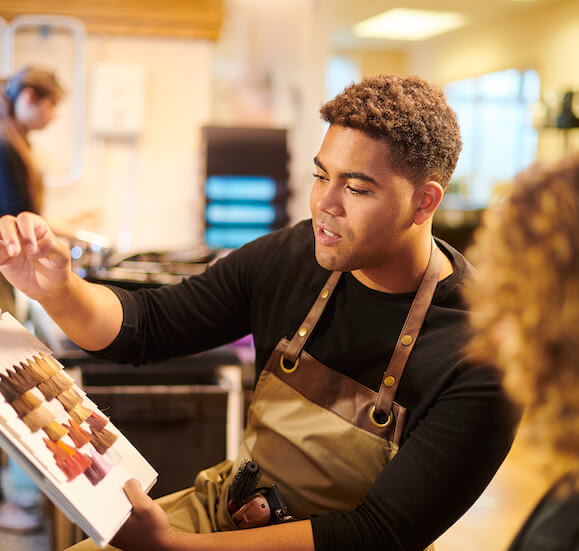 A bad slip, an accidental trip, a mistaken snip are all potential risks when working as a barber.
However, just because a risk exists, it doesn't mean you have to swallow the costs if a worst case scenario were to arise. Barber insurance can provide you with financial cover if something happens to a client, an employee, or even yourself.
It's important to understand that barber insurance isn't one type of insurance itself, but rather an umbrella term for a collection of policies that could be appropriate for your profession. And this flexibility means it can accommodate the specific needs of your exact business.
General barber insurance
At the core of most barber insurance packages will be public liability insurance. This is designed to cover you if a third party – for example, a client – is injured or has their property damaged due to your business activities.
What this likely won't cover you for, however, is if a client were to become ill or injured due to a treatment you have carried out. To be covered in this instance, you would need to have professional treatment liability insurance. You may be required to have the correct qualifications for each treatment for your insurance to be valid.
As a barber, it is possible that you may also sell products to your clients. If you do, you may want to consider product liability insurance. This is because a claim can still be made against you if someone is injured or has their property damaged by a product you supply, even if you have not manufactured it yourself.
Of course, barber insurance isn't just there to protect your clients. If your equipment is stolen, lost or accidentally damaged, tool and equipment insurance can help pay for a replacement.
Meanwhile, personal accident cover can help with lost income if you are injured or fall ill, and are subsequently unable to work, whether the accident happened at work or elsewhere.
Barber shop insurance
If your small business has any employees – for example, if you own a barber shop and hire staff – you are legally required to take out an employers' liability insurance policy worth at least £5 million from an authorised insurer.
The exception to this rule is if your employees are all family members, or are based abroad. This policy will cover the costs and legal fees if an employee is injured or falls ill due to your business activities.
Your barber shop may also benefit from business buildings and contents insurance, which can be purchased together or separately, as well as business interruption insurance.
» MORE: What is business interruption insurance?
Self-employed barber insurance
If you are a self-employed barber – for example, working freelance in clients' homes – then you likely won't need some of the policies recommended for barber-shop owners.
However, if you are driving from location to location for work, you may need to take out a business car insurance policy, separate to your barber insurance, to make sure you are adequately covered when on the road.