Click4Warranty Car Warranty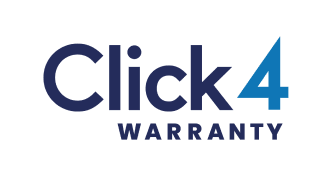 See below for details on all of Click4Warranty's extended warranty products including information on cover level and features.
See Deal
Browse Click4Warranty Car Warranty FAQs
Compare Click4Warranty Car Warranty
Click4Warranty - Car Warranty

Fully insured protection, with cover from day one, even for Wear & Tear (included on Advance Plus option)
No service history or pre-inspection required, and no age or mileage limit once cover starts
Claims settlement payments made directly to the repairer where possible
Exclusive Offer: Enter Code NW50 for £50 off any warranty product option

Max Vehicle Age

12 years (at start of cover)

Maximum Mileage

120,000 (at start of cover)

Claims Limit

Up to the purchase value of the vehicle
Compare similar products from other providers
MotorEasy - Car Warranty

Rated 5* Excellent on Trustpilot
Covers sudden AND wear & tear related failures from day 1 (conditions apply), diagnostic fees and parts & labour
Include breakdown recovery and easy to add low-cost servicing and MOT plans
Choice of 1, 2, or 3 year cover with annual, monthly or rolling payment plans
Exclusive offer: enter code NW11 at checkout for 11% off a 12-month Warranty

Max Vehicle Age

Maximum Mileage

Claims Limit

Value of vehicle (unlimited repair events)

Warranty Direct - Car Warranty

Comprehensive cover from as little as £12 per month. Parts and labour included
Unlimited mileage during policy term. Repair costs up to value of your vehicle
AA Roadside Assistance, Multimedia and MOT Test Insurance included as standard
Fully insured day one cover. Regulated by the FCA and underwritten by 'A' rated global Insurer. No pre-inspection required
Pay monthly interest free payments. No cancellation fees

Max Vehicle Age

12 years (at start of cover)

Maximum Mileage

120,000 (at start of cover)

Claims Limit

WarrantyWise - Car Warranty

24/7 Roadside assistance & recovery included as standard
Vehicles repaired at any VAT registered garage of your choice with parts, labour & diagnostic fees covered
Day one protection
Failure due to wear & tear included
Exclusive offer: Enter NERDWALLET for 10% discount

Max Vehicle Age

Maximum Mileage

Claims Limit

Protect4Sure - Car Warranty

Day one cover, zero claim excess, choice of 'All Electrical & Mechanical' or 'Listed Parts' Cover – see 'compare cover' on site
No service history or pre-inspection needed to qualify, unlimited age and mileage once on cover
Fully Insured, FCA Regulated, Claim limit up to retail value

Max Vehicle Age

Maximum Mileage

Claims Limit

Value of vehicle (unlimited repair events)
Award-winning comparisons you can trust
It's always nice to know you're on the right track. Over the years, as we have striven to improve the services we provide to our clients and users, we have been pleased to receive recognition for our efforts from both industry and consumer bodies.
See all car warranty providers
Last updated on 12 December 2022.
Click4Warranty Car Warranty FAQ
Click4Warranty has been providing car warranties since 2004. These insured products are underwritten by Red Sands Insurance Company and regulated by the Financial Conduct Authority.
Can I take out Click4Warranty warranty cover online?
You can get a quote online from Click4Warranty, and take out cover so you're protected from the moment your premium is received.
How easy is it to get Click4Warranty cover?
Your car must be less than 10 years old and have travelled less than 100,000 miles on the date your cover starts. There's no pre-inspection or need for an up-to-date service history, and there's no waiting period either.
What will a Click4Warranty car warranty cover?
There are two options for mechanical breakdown or electrical failure cover.
Advance Plus Car Warranty will give you fully comprehensive mechanical and electrical cover. In addition, it'll cover Wear & Tear up to age 6 years and/or 60,000 miles at the time of claim.
Advance Car Warranty option is available if you'd like to keep your costs down and cover a select number of critical components.
What can you expect from Click4Warranty cover?
No age or milage limits once cover starts
30-day cooling off period, with your premium repaid in full
No additional charges to make an amendment to your policy
No obligation cancellation after 30 days, if you haven't made a claim
How do I pay for Click4Warranty cover?
You can decide to pay for your cover in full, or you can select the monthly payment option.
How will Click4Warranty help me if I have a claim?
Click4Warranty will deal with the garage directly and pay for the repairs on your behalf up to the amounts detailed in your policy.
Services offered by this provider may change over time. Always check Ts&Cs.