Barclays Business Account Review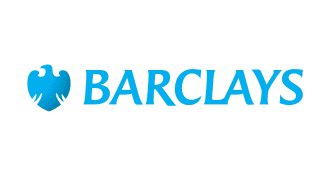 Barclays business accounts are available to suit various business needs. Find out about what options could be available, how to apply, and what features you might be able to expect._
Compare Barclays Business Bank Accounts
Rates & Charges
UK Card Purchases
Free
UK Bank Transfers
Free

Eligibility Criteria
Company Type
Ltd, SoleTrader
Minimum Turnover
£400K
Maximum Turnover
£6.5M
Location
UK

Protected
Last updated on 02 March 2023.
Finding the right business banking account is one of the most important steps in starting – or growing – your venture. However, with so many options out there, it can be difficult to decide.
That's why we've written this Barclays business account page. To help you assess your options, we examine Barclays' business account features.
Barclays is one of the biggest banks in the UK. The question is, though – is it right for your business? Read on to find out.
Pros and cons of Barclays business banking
Depending on what you're looking for in a business bank account, there are both advantages and disadvantages to Barclays' business banking services.
Pros of Barclays business banking
12 months' fee-free banking for start ups
24/7 support via phone or secure in-app web chat
Free accounting software from FreshBooks, currently worth £19 a month
Cons of Barclays business banking
All accounts have a monthly fee
Customers have to pay transaction charges on either business account tariff
Start up account holders will also have to pay the monthly and transaction fees after 12 months' free banking.
What business accounts do Barclays offer?
There are currently three different Barclays Business Banking accounts to choose from, depending on your company's type and size, as well as a community account:
Start-up business account
Targeted at new businesses, the Barclays Start-up account comes with a range of services and online tools designed to help your new business grow.
» COMPARE: Business accounts for start ups
Business account for up to £400k turnover
Established or growing businesses could currently benefit from this everyday banking solution. Options to make domestic and international payments with borrowing may be available for eligible businesses looking for extra capital.
Business account for £400k – £6.5 million turnover
This currently gives account holders Barclays Business Managers, who could help your business to scale further.
Community account
This is currently free banking for small, non-profit organisations. Charities or community groups with a turnover of less than £100,000 could be eligible for an account.
What's more, Barclays might be able to offer you a Foreign Currency account, which may be useful if your business trades in other currencies. This type of account could help make international transactions easier if you trade overseas.
» COMPARE: Business bank accounts
How do I open a Barclays Business Account?
You can apply for Barclays Business accounts on its website. In some cases, you may be asked to open an account through the app, or over the phone. However, you'll need to meet certain criteria to successfully open certain accounts.
You could either apply to open a new Barclays Business account from scratch, or you could partial switch or fully switch your current bank account using the Current Account Switch Service.
» MORE: How do I open a business bank account?
What features does the Barclays Business Account currently offer customers?
After opening your Barclays Business account, you'll have access to a wide range of features, including:
24/7 access to your account via the app or online banking
Free invoicing via the app
24/7 UK-based customer support team
Integration with accountancy software from FreshBooks, free for business account holders
SmartBusiness dashboard that shows how your business is performing
International Bank Account Number (IBAN) generator
Choice of debit and credit cards
What do Barclays Business Account reviews say?
The Barclays app has been reviewed by users on several platforms.
App Store: 4.8 out of 5, based on over 1.6 million reviews
Google Play: 4.4 out of 5, based on over 460,00 reviews
TrustPilot: 1.4 out of 5, based on over 7,300 reviews
It's worth noting that these reviews also cover other financial services and products Barclays provides, not just business banking.
This information is correct as of 07 October, 2022.
Conclusion
Barclays offers a wide range of accounts and services to businesses of all sizes, including an app, currently 12 months of zero transaction fees for new businesses, and the ability to accept payments through its Barclaycard payment processor.
Barclays Business Accounts FAQs
Do Barclays charge for business accounts?
Yes. Aside from the free business account for non-profit organisations and the 12 months' free banking offered to start ups, Barclays charges a fee each month for all other business accounts on the Mixed Payment Plan, and also charges a fee each month on the ePayment plan.
You may also be charged per transaction, depending on which tariff you are on and what type of transaction you make.
Is there a Barclays business online app?
Yes. Business customers can use the app to make payments to new and existing payees as well as transfer money.
Can I get a Barclays Business Account?
To open a Barclays Business account, you'll need to meet certain criteria and provide some ID documents, depending on the account you're applying for. You can apply for a business account on the Barclays website.
Is there a Barclays business credit card?
Yes. Barclays currently offers a Select Cashback credit card, a Premium Plus credit card, and a Select charge card.
Is it a good idea to have a business bank account?
If you run a limited company, you must have a separate account for your business.
If you're a sole trader, you may also find it useful to have a business bank account.
Services offered by this provider may change over time. Always check Ts&Cs.