How NerdWallet's Best-Of Credit Cards Awards Changed for 2021
This year's categories and winners reflect the huge shift that COVID-19 has wrought in how we spend time and money.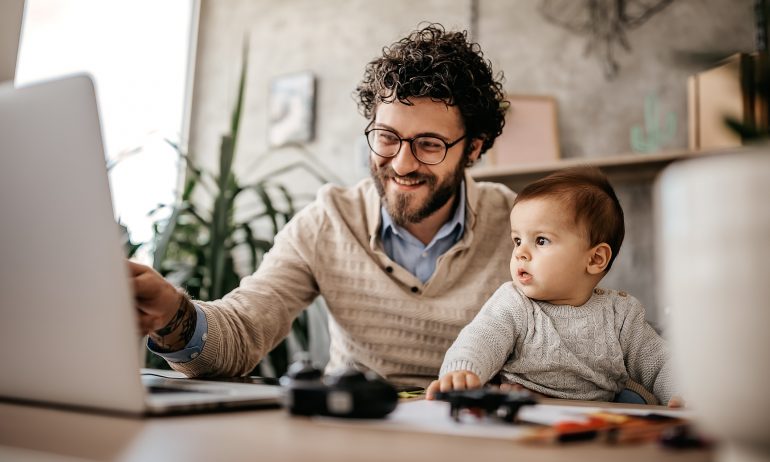 Many or all of the products featured here are from our partners who compensate us. This influences which products we write about and where and how the product appears on a page. However, this does not influence our evaluations. Our opinions are our own. Here is a list of our partners and here's how we make money.
In 2020, takeout and streaming television became the new dinner and a movie. Webinars became the new business travel. Leggings became real pants. All of these COVID-19-related societal shifts affect where our money goes and which credit cards we turn to when it's time to make a purchase.
Every year, we at NerdWallet look forward to sharing our Best-Of Awards so you can pick your next credit card with confidence. And since the pandemic and its impact are likely to continue reverberating through much of 2021, we made some changes in our award categories to better reflect how we're spending money now.
Here are the ways our awards categories have been adjusted:
1. Categories that changed
'Best card for dining and entertainment' became 'best card for dining out or ordering in'
As far as credit card rewards go, the "entertainment" category covers a long list of places that are largely sitting empty, or half-empty, right now, like movie theaters, sports arenas and concert venues. So we've sharpened our focus to one of the major ways people are truly treating themselves to "fun" these days, and that's taking the night off from cooking.
And since literal "dining out" is a nonstarter for many right now, we made sure to consider cards that also reward you for ordering in, whether that's takeout or delivery directly from restaurants or through eligible third-party delivery services.
'Best card for families' became 'best card for groceries'
In previous years, our "family-friendly" category already focused on cards that reward you well on grocery store purchases. Still, households come with a variety of different wants and needs, so we also tended to consider other spending beyond just the supermarket: dining out, travel/transit, entertainment and more.
But again, amid COVID-19, much of that "other spending" has been curtailed, taking a back seat to preparing meals at home (aka groceries). Many credit card issuers have noticed the trend, too, and have adjusted some of their cards accordingly. They've added grocery stores as a temporary bonus category, tweaked travel credits so they can be used toward supermarket purchases, allowed full-value point redemptions toward such purchases, and more.
As such, "best cards for groceries" was simply a more focused and relevant name for this category in 2021. And whether you cook everything from scratch or load up your freezer with convenience foods, the cards in this category make it possible to save money every time you mask up and wipe down the shopping cart.
If you prefer to pick up your groceries at the curb or get them delivered, it's often possible to earn extra rewards on those purchases, too.
'Best card for balance transfers' was consolidated
Because of COVID-related economic uncertainty, banks have tightened their lending standards. As a result, true balance transfer cards — which allow you to move credit card debt from one card to another that charges lower interest — are harder to find.
Most lenders simply aren't all that interested right now in taking on your debt from another institution, especially if they aren't going to earn interest on it. Some issuers closed applications for these types of cards, while others shortened the 0% APR period on balance transfers or limited application acceptance to those with excellent credit (FICO scores of 720 or higher).
Yet balance transfer offers haven't disappeared completely, and when you do see them, they're often paired with a decent 0% intro APR offer on purchases. After all, issuers are far more willing to dangle that incentive if it means you might hang around as a customer.
If market conditions improve, we may see balance transfer cards make a comeback. But for now, with options so limited, we consolidated this category as "best 0% intro APR and balance transfer card."
2. Categories that are taking the year off
Premium consumer and business travel cards
Americans are still traveling, and many are booking future trips in the hopes of a return to normal later in 2021, so we still picked winners for flat-rate and bonus rewards travel cards.
But since fewer people are setting foot in airports for now (especially for business travel), ultra-premium perks like airport lounge access and statement credits to cover travel costs simply aren't as helpful in offsetting sky-high annual fees on these cards.
These benefits only have value when you actually use them — and to use them, you must travel.
One day we'll return to ironing dress shirts in hotel rooms the night before a big presentation, but for now, we can still stock up on travel rewards to redeem later on.
Those with fair credit (FICO scores of at least 630) fall in a tough middle ground. Their credit isn't quite good enough to make them highly desired applicants, but their credit isn't so bad that they feel compelled to resort to secured cards or unsecured products for bad credit. It's a difficult spot.
As such, the list of best cards for fair credit has typically been short — and that list shrunk even more in 2020 as many cards began to require good or excellent credit to qualify, again because of economic conditions.
But as of now, there's just not enough competition among cards for fair credit to warrant an award.
3. A brand-new category: 'Best cards for staying at home'
With this new category, we sought out cards that made shopping in your pajamas both convenient and rewarding.
Find the right credit card for you.
Whether you want to pay less interest or earn more rewards, the right card's out there. Just answer a few questions and we'll narrow the search for you.
Get Started
Get more smart money moves – straight to your inbox
Sign up and we'll send you Nerdy articles about the money topics that matter most to you along with other ways to help you get more from your money.