Can I Afford the Extra Guacamole?
If a buck or two extra for guacamole is busting your budget, the problem isn't really the guacamole. It's the budget.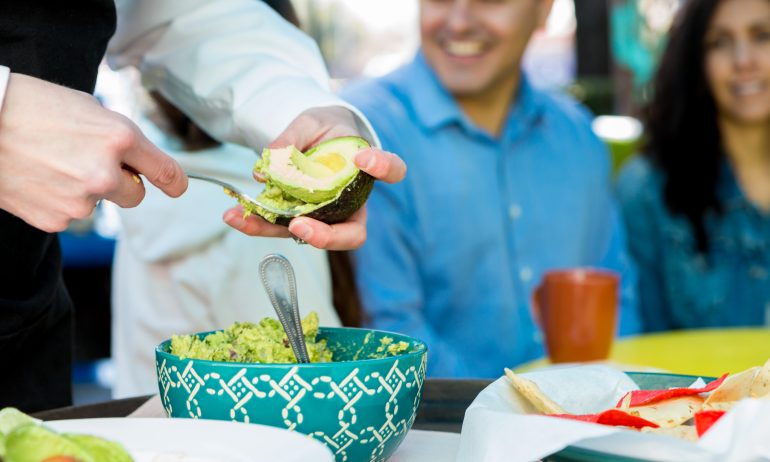 Many or all of the products featured here are from our partners who compensate us. This may influence which products we write about and where and how the product appears on a page. However, this does not influence our evaluations. Our opinions are our own. Here is a list of our partners and here's how we make money.
"The guacamole costs extra. Is that OK?"
It's a simple but loaded question.
You want the guac. You need the guac. But can you afford the guac?
The extra dollar or two isn't going to break you by itself. But add it on top of your rent, cell phone bill and Netflix subscription — plus all your other unplanned spending (looking at you, Tuesday night happy hour) — and you might be cutting it close come payday. If that's the case, saying "yes" to the guac may be a symptom of a bigger issue: an inability to say "no" to unplanned spending.
It's smart to do a gut check so your guacamole fix (or any splurge) doesn't leave you pinching pennies until payday — or worse, turn into a hefty overdraft charge. But there are ways to make sure the answer to "Can I afford the extra guacamole?" is a confident "Yes."
Start by keeping regular tabs on what goes in and out of your account, so you know in an instant whether you have a dollar or two to spare at any given moment. You can do this with a simple spreadsheet or with the help of an app like NerdWallet's that tracks your spending for you.
Tracking your spending will also show you exactly how much it's costing you to dine out each month — and how much of that is down to impulse extras … like guacamole. If that number proves to be an unpleasant surprise, cut back on your trips to the takeout line.
Even if tracking your spending delivers some unpleasant surprises, the solution isn't to just deprive yourself of life's little pleasures. Instead, budget for them. Take the knowledge you glean to build a budget that accounts for things like your guacamole habit, your coffee preferences and the occasional gourmet salad, as well as your utilities, groceries and mortgage or rent.
The 50/30/20 budget. This system allocates your income toward needs (50%), wants (30%) and savings and debt (20%). Yes, the guacamole is a want. No arguments. But under this system, it's accounted for.

The envelope method. This approach is more tactile. You divide your take-home pay into categories, like gas, groceries and dining out, and set a spending limit for each. Label an envelope for each category and fill it with the designated amount of cash. You'll pay for the extra guacamole out of your "dining out" envelope, making it easy to see whether you have the money to cover the upcharge.
Have your guac and eat it too. Guacamole is incredibly simple to make. Just mash an avocado with diced onions, cilantro, lime juice and salt. Add chopped tomatoes for some color and jalapeno to kick up the spice factor. No recipe needed. Just fiddle with it till it tastes right. The ingredients will run you less than $6 and can fuel your guacamole cravings throughout the week.
More money answers from the Nerds: