A Guide to Coronavirus Unemployment Benefits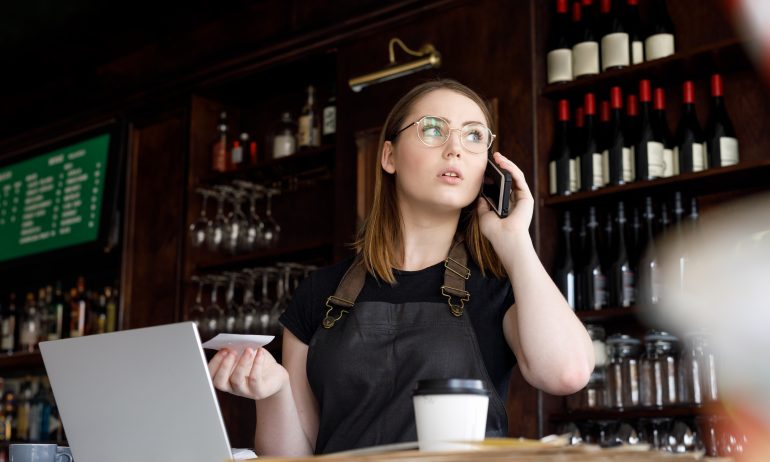 Many or all of the products featured here are from our partners who compensate us. This influences which products we write about and where and how the product appears on a page. However, this does not influence our evaluations. Our opinions are our own. Here is a list of our partners and here's how we make money.
The new relief package signed by President Biden on Thursday bolsters coronavirus unemployment programs for millions of out-of-work Americans.
It also extends the Federal Pandemic Unemployment Compensation program, which supplements jobless benefits with an additional $300 per week until Sept. 6, 2021. The CARES Act included weekly payments of $600 on top of unemployment compensation, but those payments expired in July 2020. The amount was lowered to $300 when a new relief package passed in December.
Here's what you need to know about coronavirus unemployment benefits.
You can receive unemployment benefits if you are unable to work or are working reduced hours as a result of the coronavirus. That includes people who are directly impacted by the virus — those who have symptoms, are quarantined or are caring for someone who has COVID-19, the disease caused by the coronavirus.
You're also covered under the following circumstances:
Your workplace closed due to the public health emergency.

You had to quit your job because of the coronavirus.

You can't work because you are a caregiver to someone whose school or other facility closed and you need to care for them.

You were supposed to start a job but it fell through or you can't get there because of the coronavirus.
NerdWallet Guide to COVID-19
Get answers about stimulus checks, debt relief, changing travel policies and managing your finances.
Benefits are also extended to people who are self-employed (including gig and contract workers), work part time or who normally wouldn't qualify for unemployment benefits because they lack sufficient work history.
You don't qualify for unemployment benefits if you are able to work from home with pay or are getting paid leave while out of work.
Coronavirus unemployment programs
Unemployment benefits are traditionally provided by states, but the coronavirus relief act in March 2020 established three temporary federal unemployment programs. The December bill created an additional program for those with W-2 and self-employed income.
Pandemic Unemployment Assistance
This covers people who aren't eligible for regular unemployment insurance, including gig workers, independent contractors and those who are self-employed. Part-time employees and those who don't have sufficient work history may also qualify for PUA benefits.
The new relief extends PUA benefits from 50 weeks to up to 79 weeks. The exact amount you will receive is decided by your state, which has some discretion in determining eligibility and calculating benefit payouts. In most states, you need to apply for, and be denied, regular unemployment benefits before you can be considered for Pandemic Unemployment Assistance.
Pandemic Emergency Unemployment Compensation
This program provides benefits for people who max out their regular unemployment compensation. The new relief bill extends this program from up to 24 weeks to up to 53 weeks, lasting through Sept. 6.
Federal Pandemic Unemployment Compensation
The funding bill passed in December revived this program, providing $300 per week on top of state and federal unemployment benefits. You have to apply for unemployment through your state to get the $300 per week, which kicks in after March 14 and is payable until Sept. 6.
Mixed Earner Unemployment Compensation
The December relief package established a new program for self-employed workers who also earned income via traditional W-2 employment.
This program — also extended through Sept. 6 — provides an additional $100 per week, on top of regular unemployment benefits and the $300 per week in Pandemic Unemployment Compensation. To qualify, you must be able to show that you earned at least $5,000 in self-employed income in the prior tax year. States can choose not to provide this benefit.
Weekly unemployment benefits for most people will consist of two parts:
The benefit amount allowed in your state. The formula used to calculate this amount varies by state, as does the maximum weekly benefit.

An additional $300 per week of Federal Pandemic Unemployment Compensation, available until Sept. 6, 2021.
It's important to note: The $300-per-week pandemic compensation doesn't have an impact on your eligibility for income-based health insurance like Medicaid or the Children's Health Insurance Program.
How to apply for unemployment insurance
Contact your state's unemployment office to apply for benefits. You can typically file your claim online or over the phone. Information needed for your claim will vary by state, but in most cases, you'll need the following:
Your name, Social Security number and driver's license number (if you have one). If you are a noncitizen, you will need your alien registration number and expiration date.

Your mailing address and phone number.

Your bank information (address, routing number and account number) for direct deposit. This is typically optional.
You will also need employment information for your most recent employer, as well as any employer you've worked for over the past 18 to 24 months.
The name of your employer (as it appears on your pay stub or W-2).

The complete address and phone number of the employer.

Your wage information, including how you were paid (hourly, weekly, monthly).

The reason you are no longer working.
If you are self-employed or an independent contractor, you may be able to submit recent tax returns or 1099 forms to verify your income.
Continuing on unemployment insurance
Applying for unemployment insurance is only the first step. You'll need to show you're looking for work, and you'll need to provide proof of prior employment, including self-employment.
Weekly certification: Each week after you file your claim, you need to certify that you are looking for work. You'll also report any hours worked or income earned for the week. This is done through your state's unemployment office.
Working part time doesn't automatically disqualify you for unemployment benefits, but it will reduce the amount you receive each week. The exact amount depends on how much you earned and the state you live in. If you qualify for at least $1 of unemployment benefits in a given week, you will still receive the full $300 in Federal Pandemic Unemployment Compensation.
Proof of prior employment: As of Jan. 31, 2021, you need to provide proof of prior employment, including self-employment, in order to receive federal unemployment benefits. New applicants will have 21 days to provide proof. Those who started receiving benefits before then need to provide prior employment within 90 days of Jan. 31.
Money wins start with game plans
Find ways to save money with your cash, cards, and bank accounts all in one place.