How to Make Money on Amazon
Making Amazon your side hustle will take time, effort and a strategy, but you have options as a seller, influencer and gig worker.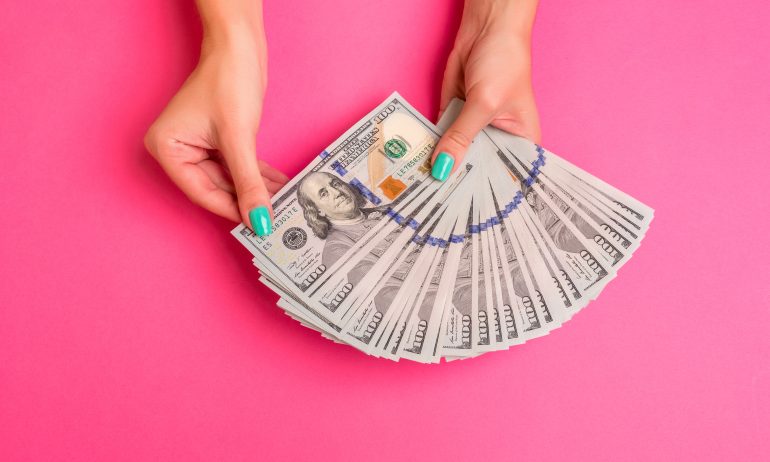 Many or all of the products featured here are from our partners who compensate us. This influences which products we write about and where and how the product appears on a page. However, this does not influence our evaluations. Our opinions are our own. Here is a list of our partners and here's how we make money.
Amazon isn't just a place to spend money. It's a massive marketplace where sellers can make money. There are also passive and task-oriented ways to make money with Amazon. But as with any online business venture, it'll take good ideas, time and effort to make real money.
Let's start with selling.
Make money selling on Amazon
Browse Amazon for just about anything and you'll notice many products are offered by independent sellers. You can be a seller, too, if you have the right idea, access to a supply of in-demand products and a strategy for fulfilling orders.
Find your niche and pick a product to sell
Amazon is a good place for budding brands to reach millions of customers, but building a brand that manufactures goods could require more upfront investment and energy than the average side hustler has to give. Those looking to sell existing products can let the product category and method of sourcing be the guide. Consider in-demand items that connect with your interests, then source your goods.
Buy from a retailer, resell for a profit
If you like shopping and can sniff out bargains on the regular, retail arbitrage could be the resell avenue for you. Ominous as the term may sound, it's simple in practice: Buy products from a local retailer at a discount and post them for sale at a higher price on an online platform like Amazon. Maybe you regularly browse retail stores like Marshalls and T.J. Maxx for apparel at discounted prices. You can list your in-fashion finds on Amazon at a price above what you paid.
This one takes true hustle, a good grasp of the market for the product(s) you choose to sell and consistency, but bargain hunters may find it fun.
Buy from the manufacturer, resell at markup
When you source a product directly from a brand or manufacturer at a discounted rate, it's called wholesale selling. The brand is the wholesaler, and you're the reseller. Ideally, you'll buy in-demand items in bulk at a reduced rate and use Amazon as the marketplace to move products to customers. Search brand names of interest along with the term "wholesale" to look for potential partners.
Sell your handcrafted goods or designs
Etsy is the household name in online artisan goods, but there's also Amazon Handmade. If you have the gift of creativity — and the ability to handcraft items like jewelry, clothing, toys, accessories and more — you can apply to sell in Handmade. It's free to create a shop, but you'll need to go through an audit process to prove you're selling your own creations and if accepted, Amazon deducts a 15% referral fee with each sale.
Amazon Merch on Demand is another route for creative types. With it, you upload artwork, pick products on which to print your designs (like T-shirts) and earn royalties on products sold. Amazon takes care of production and shipping.
Figure out how to fulfill orders
As an online seller, you have to factor in the cost of doing business. There's the cost to acquire products, of course. Packing and shipping items costs money too. You can plan to handle that yourself (Amazon calls this fulfilled by merchant), outsource it to another company or pay for fulfillment by Amazon, often referred to as FBA. With FBA, you'll send products to Amazon's network of fulfillment centers and the company picks, packs and ships orders when you make a sale.
What are Amazon's seller fees?
You can start selling with an existing Amazon customer account, or create a seller account. In order to list products, you'll need to choose a selling plan: Individual or Professional.
Individual plan sellers pay $0.99 for each item sold.

Professional plan sellers pay a $39.99 monthly subscription that covers unlimited items sold (instead of the $0.99 per item). The Professional plan makes sense if you think you'll sell more than 40 products a month.
Amazon charges an additional referral fee for every item sold, which is a percentage of the total price plus shipping (and any gift-wrapping charges). Amazon says most referral fees are between 8% and 15%.

If Amazon is taking care of shipping and handling for you, you'll pay a fulfillment fee per unit based on size and weight. You can use FBA with either the Individual or Professional plan. 
Another important consideration is taxes. As a seller, you're considered self-employed. So even though Amazon generally calculates the sales tax on items, you'll likely have to set aside more money to pay estimated quarterly taxes on your income.
Money management made easy
NerdWallet tracks your income, bills, and shows you ways to save more.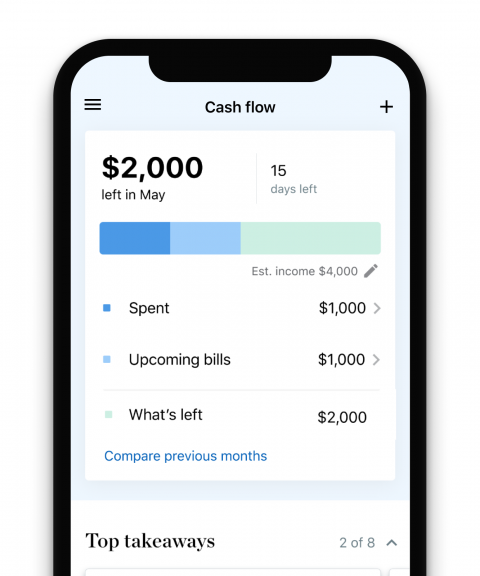 Make money with Amazon by recommending products
It's not all selling and reselling with Amazon. You can use your online influence and creative content to cash in on product recommendations.
Sign up for Amazon Associates
Earn passive income with affiliate marketing. If you have a solid online audience for your original content, you may be able to earn through Amazon's affiliate marketing program, Amazon Associates. As a participant, you can use custom links to recommend products sold on Amazon to your audience within your content, and earn commission on qualifying purchases when your site drives clicks to Amazon.
You need a "qualifying site" to apply for Amazon Associates, which can include an established social media page or YouTube channel, and will have 180 days to drive at least three sales through Associates links to stay in the program.
This could be a good route for content creators who specialize in product reviews.
Make money on Amazon without selling stuff
There are options for drivers and task handlers to make side money with Amazon.
Deliver packages with Amazon Flex
Amazon relies on more than UPS to make deliveries. Its gig economy delivery offering is called Amazon Flex, and it offers work opportunities for individuals in over 100 cities and towns across the U.S. If you're 21 or over, have a driver's license and at least a midsize vehicle, you may be able to apply to deliver packages in your town. You can pick windows of time to work and will likely make between $18 and $25 an hour, according to the Amazon Flex site.
Take on tasks with Amazon's Mechanical Turk
If you can take the tedium, you may be able to lend a human touch to software development projects as a Turk Worker. Mechanical Turk is a marketplace offered by Amazon that lets companies outsource application development tasks that require real people. Tasks can include analyzing imagery, collecting and editing information and general data processing. How much you can actually make is a topic that's up for debate. A search of Turkkit, a subreddit dedicated to Mechanical Turk, suggests casual "turkers" can expect just a few bucks a day.
Other ways to earn cash online
If Amazon isn't a fit, consider these other sites for some extra income: