How to Make Money on eBay
All you need to set up a sale on eBay is an item, an account and an attractive listing.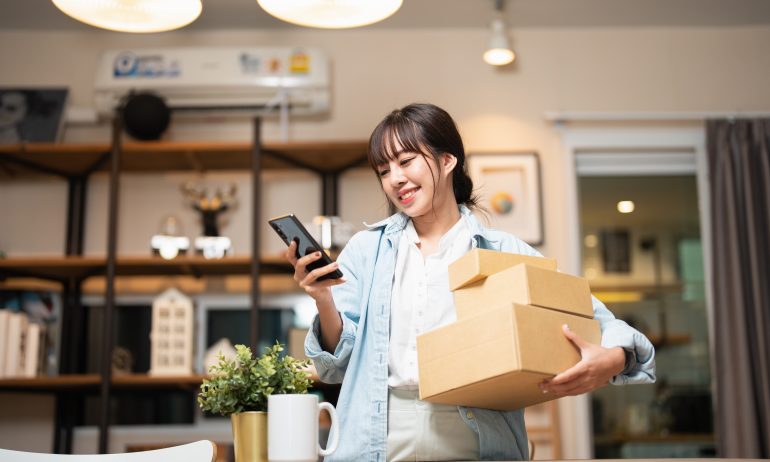 Many or all of the products featured here are from our partners who compensate us. This influences which products we write about and where and how the product appears on a page. However, this does not influence our evaluations. Our opinions are our own. Here is a list of our partners and here's how we make money.
Selling stuff online is an accessible way for almost anyone to make money. There are plenty of platforms you can use to post your goods and make a sale, but with 130 million active buyers worldwide, it's hard to ignore eBay.
If you're looking to make a first sale on eBay, follow these tips to get started.
Start selling with just an eBay profile
To sell on eBay, all you need is an account and an item you want to offload. Go through the steps to register as a seller and you'll be able to list items with just a basic eBay profile.
Insertion fees: Charges incurred to create a listing. The first 250 listings of the month are free. 

Final value fees: The portion of the sale price eBay takes when an item sells.
Final value fees apply to all items sold on eBay, but vary depending on the product category and total sale amount. For example, a clothing sale of $2,000 or less will incur a 15% final value fee, while eBay will take 9% if the item sells for over $2,000. For most categories, eBay takes 13.25% of the total amount of the sale up to $7,500, calculated per item, and 2.35% on the portion of the sale over that. There's also an added $0.30 fee for each order.
There are no third-party payment processing fees since eBay deposits sale earnings directly into your linked checking account.
Take it to the next level: An eBay store is a subscription service that comes with business and marketing perks, for a monthly fee. Store accounts also give sellers more listings without insertion fees and with lower final value fees. If your resale hobby turns into a business, you might want to consider a store subscription.
Money management made easy
NerdWallet tracks your income, bills, and shows you ways to save more.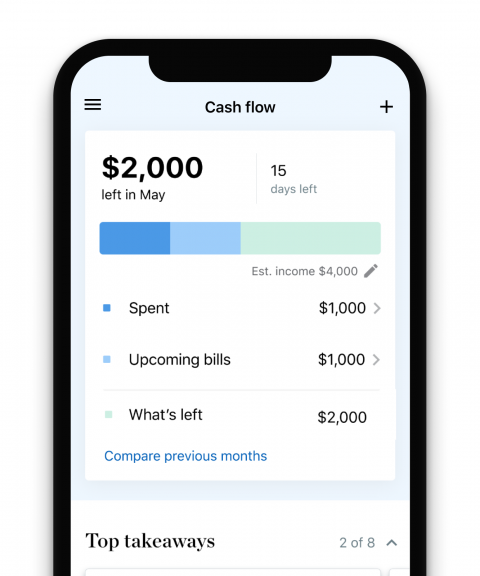 Pick your product to sell
Now that you know what it costs to get involved, it's time to decide what to sell. The common advice is to stick with a popular niche area like collectibles, vintage clothing or vinyl records, but you may benefit from trying a variety of categories first so you can see which products do best. Have some books gathering dust on the shelf? List them one by one. Did the photography business you wanted to start never take off? Maybe it's time to list that DSLR you're not using.
Take it to the next level: Narrow down and focus on your product niche as you discover what sells.
Perhaps not surprisingly, eBay is your best resource for figuring out how to price an item. If there's a market for the item you intend to sell, it's probably already being sold on the platform. Pull up your eBay app or go to the desktop site, search for the item and compare list prices. A handy hack is to filter your searches by "Sold Items" to get a sense for the true going rate.
If you're just getting started, you might simply be selling unwanted items laying around the house. Kind of like a digital yard sale, it's an effective way to turn clutter into cash while you learn how to use eBay.
Take it to the next level: Once you know your niche, you may find success flipping sought-after items. Let's say you specialize in designer handbags. Well, your goal is simple in theory but probably tougher in practice. Buy handbags low, whether you find them on eBay, another online marketplace or a thrift shop, and sell each at a profit. The better you know your product category and the market, the better you'll do.
Fixing the price or letting people bid
You'll also need to decide which listing type to use. Though eBay is known for its auctions, fixed-price sales are common. For newbies, it's generally best to set a fixed price unless you're selling items that are in demand or have an undefined value — think rare baseball cards or antiques.
Don't forget to factor in final value fees when you set the listing price. Check prices regularly to ensure you stay competitive on the site. You'll have to set shipping costs too, which you can have buyers pay separately, or factor into the sale price.
Make an attractive listing
With your account set up and items ready to sell, it's time to attract customers. You do that by putting a little thought into the contents of your listing. Luckily, eBay's quick-listing tool streamlines the process by pre-filling the details — like product codes, model numbers and even shipping dimensions — for tons of popular products. That allows you to focus on the important stuff.
Be honest about item condition
Condition is everything when it comes to used items, which is probably what you'll start out selling on eBay. When you make a listing, you'll select a condition category, such as new, seller refurbished, used, etc. Then you have the option to include some additional text to further describe the condition. If there are flaws or blemishes, tell prospective buyers exactly what to expect so as to avoid surprises and potential disputes down the road. Honesty is the best policy when it comes to item condition.
Write a clear and detailed description
The item description box is your place to shine as a seller. Be clear and detailed about what you're selling. If you're listing a laptop, point out the best features and describe key details like screen size, model year and processing speed. If it's a piece of clothing, mention the size, color and age.
Use good grammar, complete sentences and concise language to let buyers know you care. For a touch of personality, end your write-up with an endearing note like "make it yours today."
Include a few high-quality photos
Show the people what they're getting with good photography (your smartphone will do just fine). Photograph your items on a flat surface in front of a plain white background. Take pictures from multiple angles and showcase specific details. Aim for high-resolution photos.
Good lighting will help you stand out in a sea of so-so photos. You don't have to invest in professional equipment right now. Instead, try shooting by a window, without the flash. If you're selling small items, you can create an inexpensive light box using white poster board, a cardboard box and a couple of lamps. You can always upgrade later.
Provide top-notch customer service
Customer service is the cornerstone of any online business. On eBay, that's measured by reviews, which are featured on every seller's profile. Reviews cover your communication, product-description accuracy, shipping charges and delivery time. You'll also receive an overall positive feedback score. That's presented as a percentage and is prominently featured on product listings and your profile. Each sale is an opportunity to increase (or decrease) your score.
Ship items on time and be nice
Prompt shipping may be the most important aspect of good customer service. While eBay makes it easy to calculate shipping costs and print labels, it's on you to pack the items securely and get them out the door on time. Focus on responding to questions quickly and providing delivery tracking and updates.
Take it to the next level: If you start to sell a lot of items, aim to keep your handling time — how long it takes to get a package in the mail — to a day or two, and offer free shipping.
While it's never ideal, you may also have to engage with an unhappy buyer if an item gets lost in transit or a customer disagrees with the condition described. In your messages, try to be cordial and committed to resolving the issue. Keep customers happy to maintain a high rating. That's good for business, side or otherwise.