How to Deal With Medical Bills on Your Credit Report
Unpaid medical bills take longer to hit your credit report and those with starting balances of less than $500 will no longer appear. Medical debt is also weighed less heavily in some scores.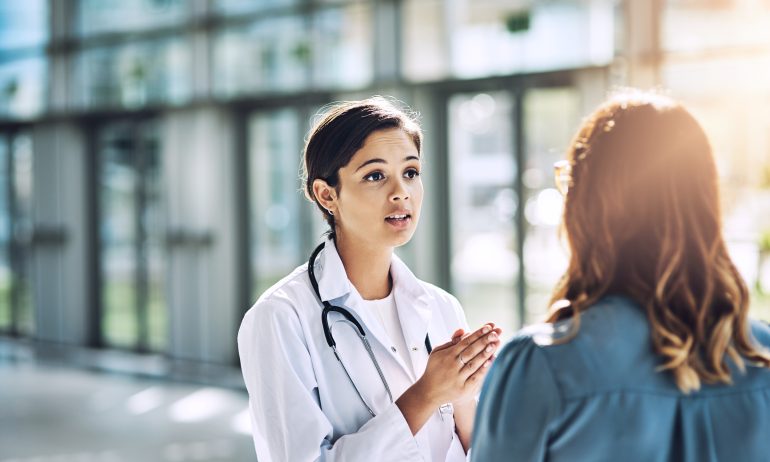 Many or all of the products featured here are from our partners who compensate us. This influences which products we write about and where and how the product appears on a page. However, this does not influence our evaluations. Our opinions are our own. Here is a list of our partners and here's how we make money.
A serious illness or injury can be disruptive. You need to heal, and you may be overwhelmed for a while as you put your work and family life back together.
Even smaller medical bills can strain finances, too. Here's how medical bills affect your credit and how to deal with the fallout if you end up in collections when a bill goes unpaid.
Get score change notifications
See your free score anytime, get notified when it changes, and build it with personalized insights.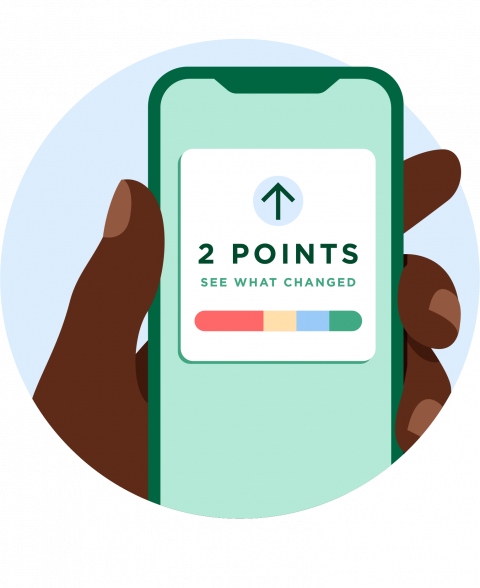 Do medical bills affect your credit?
July 2022: Paid medical collections were erased from credit reports and are no longer reported. The waiting period for medical collections to appear on credit files increased from six months to one year. Check your reports to make sure that your paid medical collections no longer appear.
April 2023: All three credit bureaus announced the removal of unpaid medical collections with an initial balance of less than $500 from credit reports.
In addition, scoring company VantageScore expects to exclude all paid and unpaid medical collections — regardless of how much is owed or how long the debt has been in collections — from 3.0 or 4.0 score calculations in 2023. Your credit score seen on NerdWallet, which is a VantageScore 3.0 fueled by TransUnion data, will reflect this. FICO says the new medical debt guidance will have little impact on its scores because of the way it already differentiates between unpaid medical collections and other kinds of unpaid debts.
Unpaid medical bills harm your credit
Medical bills are most likely to affect your credit if they go unpaid for many months and get turned over to collections. If you don't pay a bill, eventually your medical provider may turn the debt over to a collections agency. At this point, if your unpaid bill has an initial balance of $500 or more it's probably showing up on your credit reports as having gone to collections.
This is where things get messy, because the information on your credit reports is used to create your credit scores. Failure to pay a bill affects the biggest factor determining your credit scores: payment history. Consequently, having a medical bill with a starting balance of $500 or more in collections can result in serious damage to your credit scores.
Frequently asked questions
Do medical collections go away after seven years?
How can I get medical bills off my credit report?
Do medical bills affect your credit when buying a house?
Can I get medical bills off of my credit reports?
If your medical bill is in collections by error and is hurting your credit score, you're probably wondering if it can be removed. If the bill is less than 1 year old, if it has been paid in full by you or your insurance provider, or if the starting balance was less than $500, you should be able to dispute the error with the credit bureau.
Making the effort to file a dispute is worth it because bad credit scores can make borrowing money really expensive.
Here are the steps you can take to dispute medical collections on your credit reports:
Gather evidence. Collect as much documentation as you can to prove the bill was paid. Ask for payment records from your doctor's office, find copies of canceled checks or dig up old credit card statements.

File your dispute with any credit bureau that's reporting the error. Make sure to check your credit reports from all the three bureaus. You can get free weekly access to your reports by using AnnualCreditReport.com.

Keep communicating. The Fair Credit Reporting Act requires the credit bureaus to follow up on all credit reporting error disputes. Keep communicating with the companies to check on the status of your dispute, and be prepared to provide additional documentation if requested.
What if insurance didn't or won't pay?
Medical debt collections have to come off your reports if the health insurance company pays up. But what if you don't have insurance, you can't get the insurer to pay or you get tired of waiting on insurance and pay off a collections account yourself?
The damage to your credit depends on the amount of your debt, as well as the type of scoring model used by a potential creditor to check your creditworthiness.
The credit bureaus announced in April 2023 the removal of unpaid medical collections with an initial balance of less than $500 from credit reports. All paid medical collections have also been removed from credit reports, which is a relief for people waiting seven years for it to disappear.
Why seven years? Generally, collections accounts can take around seven years to drop off your credit report, although the impact on your credit score lessens over time. It's important to note that the seven-year period is still in place for other kinds of collections.
The FICO 9 scoring model weighs medical bills in collections less heavily than other types of unpaid accounts. However, FICO 9 is not in widespread use by lenders. VantageScore 3.0, a competitor to FICO, is more widely used.
In 2023, VantageScore anticipates no longer including medical collection data, whether paid or unpaid, in its 3.0 and 4.0 scoring calculations.
To help your score rebound, the best thing to do is keep consistent credit habits as much as you can, such as paying your other bills on time and keeping your credit card balances low.
Can I stop medical bills from affecting my credit?
You can take some steps to prevent future medical bills from affecting your credit.
Follow up with your insurance company. Understand your insurance policy and follow up by phone or email to make sure the company is paying the bills it has agreed to cover.

Negotiate unmanageable bills. When you can't afford to pay a bill, contact your medical provider and try to negotiate it down or ask for a payment plan. If you're successful, get the new amount you owe in writing so that you have a record of your agreement in case of a future dispute.

Consider hiring a billing advocate. If you're overwhelmed by your bills and aren't sure how to proceed, think about hiring a medical billing advocate. This professional can sort through your bills and try to negotiate them on your behalf.

Crowdfund your medical bill. Set up a fundraiser with a crowdfunding site such GiveForward to get help with your bills from family, friends and strangers — though it's not a surefire way to pay off medical debt.