Does Medicare Cover Ozempic?
Medicare covers Ozempic as a treatment for diabetes, but not for weight loss.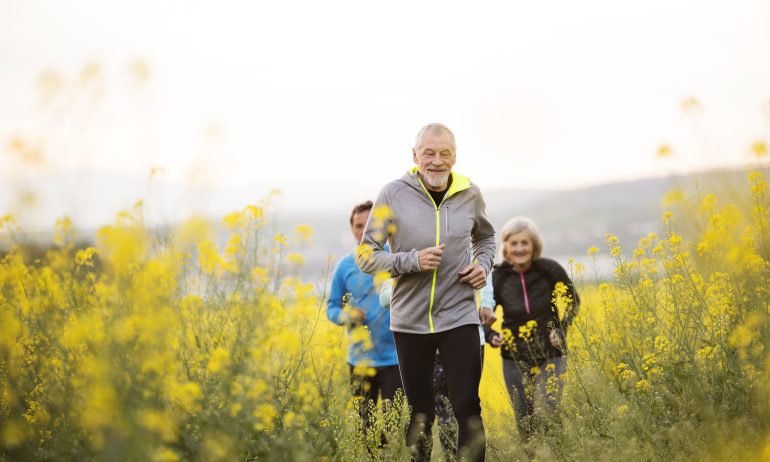 Many or all of the products featured here are from our partners who compensate us. This influences which products we write about and where and how the product appears on a page. However, this does not influence our evaluations. Our opinions are our own. Here is a list of our partners and here's how we make money.
Ozempic, a medication used to treat Type 2 diabetes, has gone viral as a weight loss drug.
The #ozempic hashtag has over a billion views on TikTok, and more people are searching the web for Ozempic than for insulin, Viagra or Tylenol, according to Google Trends data for May 2023.
Medicare beneficiaries interested in the drug might be surprised to see that it's often covered by Medicare Part D. It's one of the prescription drugs on which Medicare, the federal health care program for people age 65 and older and for younger people with certain disabilities, spends the most money each year.
But Medicare doesn't cover Ozempic for weight loss — only for diabetes. Nor does Medicare cover Wegovy, a weight loss drug that uses the same active ingredient as Ozempic.
In fact, Medicare doesn't cover any prescription drugs for weight loss. And because of legal barriers and cost concerns, that might not change any time soon.
Here's what to know about Medicare coverage of Ozempic and other weight loss drugs.
Ozempic is a brand name for semaglutide, a prescription medication manufactured and sold by Novo Nordisk. As an injection, it can help control blood sugar in people with Type 2 diabetes.
The Food and Drug Administration approved Ozempic to treat Type 2 diabetes in December 2017. Currently, there isn't a generic version of the drug, and there might not be for some time — Novo Nordisk's Ozempic patents expire as late as December 2031, according to data from the FDA.
In June 2021, the FDA approved a semaglutide product for another purpose: weight loss. Novo Nordisk sells semaglutide for weight loss under the brand name, Wegovy.
Medicare covers Ozempic for Type 2 diabetes
Medicare prescription drug plans might cover Ozempic, but only to treat diabetes. In 2021, Medicare spent over $2.6 billion to cover Ozempic prescriptions. Because it's an outpatient prescription drug, Ozempic falls under Medicare Part D. Original Medicare (Part A and/or Part B) won't cover it.
Ozempic is No. 10 for the highest total Medicare Part D spending in 2021, according to data from the Centers for Medicare & Medicaid Services (CMS). About 459,000 Medicare beneficiaries were covered for Ozempic in 2021, according to CMS data.
If you have Original Medicare, you can buy a stand-alone Medicare Part D plan to get prescription drug coverage. If you have Medicare Advantage, most plans include prescription drug coverage. With Medicare Advantage, you cannot buy a separate Part D plan.
You'll need to check your plan's formulary to confirm if and how the plan covers Ozempic.
Medicare doesn't cover Ozempic (or Wegovy) for weight loss
Over 40% of U.S. adults age 60 and older are considered obese, according to 2017-2020 data from the Centers for Disease Control and Prevention.
Despite the prevalence of obesity among older adults, Medicare won't cover weight loss drugs, including Wegovy. Medicare Part D plans are prohibited from covering drugs "used for anorexia, weight loss or weight gain (even if used for a non-cosmetic purpose (i.e., morbid obesity))," according to the Medicare Prescription Drug Benefit Manual.
That means unless you have another source of coverage, you'd need to pay out of pocket for a semaglutide prescription for weight loss, whether it's branded Ozempic or Wegovy.
What you'd pay out of pocket for Ozempic or Wegovy
Novo Nordisk's list price for Ozempic is $935.77 per four weekly doses. For a full year, that would be nearly $12,200.
The list price for Wegovy is $1,349.02 per four weekly doses. For a full year, that would be slightly more than $17,500.
Because Ozempic and Wegovy are still under patent protection, there's no option to buy a cheaper generic version.
Covering weight loss drugs would be costly for Medicare
Policy change would be required for Medicare to start covering weight loss drugs. Legislation to allow coverage has been introduced in each of the past six congressional terms but never passed.
The high costs of weight loss drugs might be one barrier to change. For example, if 10% of Medicare beneficiaries with obesity took Wegovy, it would cost Medicare Part D about $26.8 billion per year, according to estimates published by researchers at the Vanderbilt University School of Medicine and the University of Chicago Department of Medicine in the New England Journal of Medicine in March 2023.
For reference, the prescription drug with the highest total Medicare Part D spending is Eliquis, an anti-stroke drug. Total Medicare Part D spending for Eliquis was nearly $12.6 billion in 2021, according to the most recent annual data available from CMS.
The estimated $26.8 billion to cover Wegovy would be more than twice that amount, or about one-eighth of the approximately $216 billion spent for all covered Medicare Part D drugs in 2021.
Medicare covers a lot of things — but not everything. Find out where Medicare stands in the following areas:
Get more smart money moves – straight to your inbox
Sign up and we'll send you Nerdy articles about the money topics that matter most to you along with other ways to help you get more from your money.