4 Things Life Insurance Agents Know (and So Should You)
Knowing your life insurance needs and how agents make money will help ensure you get a policy that's right for you.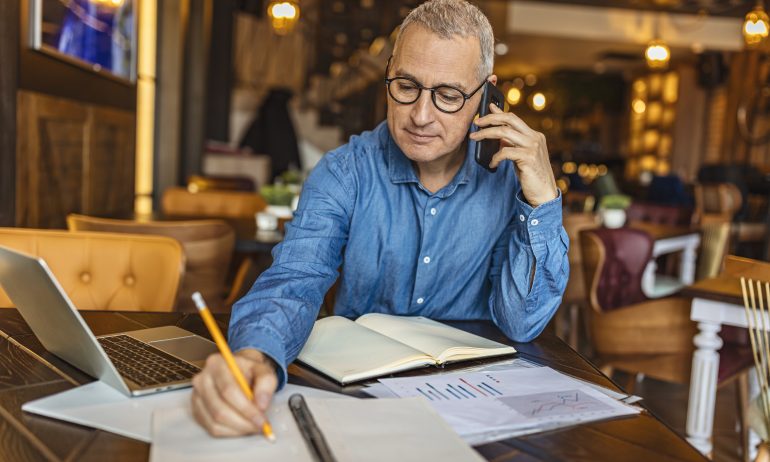 Many or all of the products featured here are from our partners who compensate us. This may influence which products we write about and where and how the product appears on a page. However, this does not influence our evaluations. Our opinions are our own. Here is a list of our partners and here's how we make money.
When you buy life insurance through an agent, you're benefiting from that professional's expertise. After all, agents make a living selling these products and know how to buy life insurance, and you may have barely read your insurance policy. But going into a meeting with an agent without any knowledge of your insurance needs is a mistake — especially because the best policy for you may not always be the one an agent will try to sell you.
There's probably no way for you to know everything that agents do about insurance — that's why they're so helpful. Still, there are a few things you might want to keep in mind the next time you buy a policy.
1. Agents work on commission
Most life insurance agents don't draw a salary; instead, they get a cut when they sell you a product. And when you choose a more expensive policy — for example, whole life insurance instead of term life insurance — they stand to pocket more money from the sale as commission, often half or more of your first year's premium.
This doesn't mean your agent will try to sell you whole life insurance just to make more money. Whole life really is the best product for a few clients. Plus, when customers drop a policy in the first year, agents must pay back their cut of the sale, disincentivizing them from selling you something you can't afford. And many agents are passionate advocates of term life insurance. But if your agent insists that you need whole life insurance without a good justification, consider whether the paycheck might be the reason.
Even policies of the same type can offer very different levels of commission, making one the more attractive sale for the agent.
It can't hurt to ask your agent about the commissions on products you're being offered. And in New York, under Regulation 194, insurance agents and brokers must disclose their commission.
2. They make more on new policies
Not only do agents work on commission, but that commission is highest the first year after you buy a product. After that, your life insurance agent typically won't see any income from your term life policy. If you've bought permanent life insurance, on the other hand, the agent may get a percentage of your premium for almost a decade after you buy, and sometimes smaller "persistency" fees in the following years.
Agents keep themselves in business by bringing in new customers who need new policies, so they don't have to keep drawing on existing customers for income. But if your agent often suggests you buy a new policy and doesn't have a solid reason, it might be time to get a second opinion.
3. Cash value takes time to build up — a lot of time
Permanent life insurance policies offer the opportunity to build cash value. When you pay the premium, a portion goes into a separate investment account, which grows slowly. Later, you can get loans or take withdrawals from this cash value, or use it to pay your premiums. Many agents promote cash value as a major selling point for permanent life insurance.
The problem with the cash value of life insurance is that it takes time to build up. It's unlikely you'll have enough to draw on for several years — and sometimes much longer, depending on how your investments perform. However, this may not be the first thing an agent mentions when trying to sell you a policy.
4. You may not need a million-dollar policy
Whenever your agent provides you with an estimate of your life insurance needs, ask how he or she arrived at that number. Don't be surprised if the figure seems large to you, but don't let the agent sell you coverage you don't need, either.
For example, if you bring in your household's only salary, it makes sense that your life insurance policy should cover your income replacement, debts and future contributions to your children's college funds. But if your spouse works, it may be safe to assume that that contribution toward household expenses would continue, even if you died.
Of course, your spouse should have a life insurance policy, too — even a stay-at-home parent. But make sure your policies are based on a realistic estimate of your needs, and not just on fear.
Find the right life insurance plan for you
Make sure you and your loved ones are covered - compare customized life insurance quotes from our partners.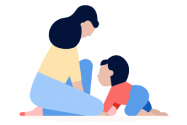 Your agent always owes you an explanation
If you have a long-standing relationship with your agent, there's no reason to suspect that he or she is just after your money. A good agent will always recommend the best products for you. But no matter who it is, your agent should be able to willing and able to explain your insurance needs. You're the one who has to live with the insurance policy.
Get more smart money moves – straight to your inbox
Sign up and we'll send you Nerdy articles about the money topics that matter most to you along with other ways to help you get more from your money.