Find the Best Whole Life Insurance Policy
To find the right whole life insurance coverage, decide what you want the policy to accomplish.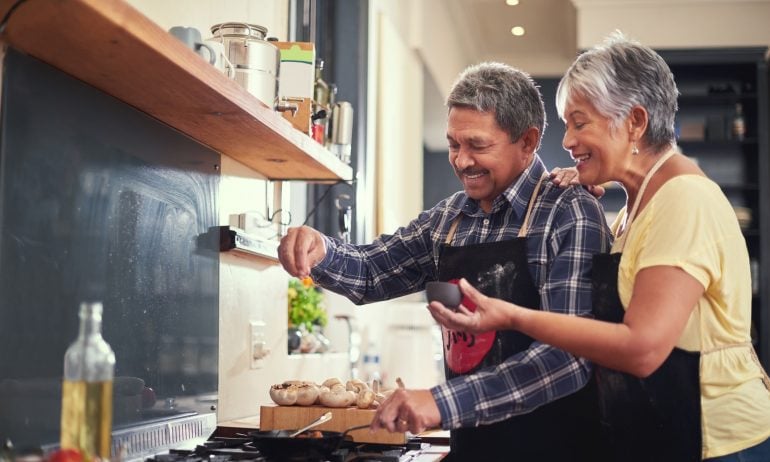 Many or all of the products featured here are from our partners who compensate us. This may influence which products we write about and where and how the product appears on a page. However, this does not influence our evaluations. Our opinions are our own. Here is a list of our partners and here's how we make money.
If you want life insurance that won't die before you do, consider a whole life insurance policy. It's the most common form of permanent life insurance, but that doesn't mean it's right for everyone. Here's how whole life insurance works, where to find the best policies and what the alternatives are before you buy.
What is whole life insurance?
Whole life insurance is a type of permanent life insurance that offers lifelong coverage and consistent premiums These policies include a cash value account, which is the investment component in permanent policies. Unlike some types of life insurance, whole life offers guaranteed returns on the policy's cash value.
In general, it's more expensive than term life insurance. For a healthy applicant buying a $500,000 policy at 40 years old, the annual cost of whole life insurance is $5,728, compared with $315 for a 20-year term life policy. But whole life can be a good fit if you need coverage that lasts your entire life and want a guaranteed return on the policy's cash value.
How to find the best whole life insurance policy
Choose the right amount of coverage
Life insurance riders are coverage features you can add to a life insurance policy. Depending on the policy, they're either included in the coverage or can be purchased at an extra cost. Examples include an accelerated death benefit or chronic illness rider, which lets you access some of the death benefit if you develop a chronic health condition or become terminally ill. Another add-on to consider is a waiver of premium rider, which lets you skip payments if you become disabled.
Available types and costs of riders vary by insurance company, so make sure your policy has the riders you want before you buy.
Look at the rate of return on cash value
With whole life insurance, a portion of your premium is invested in a cash value account, which typically grows slowly on a tax-deferred basis. You can borrow against the cash value, use it to buy more coverage or surrender the policy for the cash. The death benefit may be reduced if you don't repay a loan, and it doesn't pay out if you surrender the policy.
Whole life policies guarantee a minimum growth rate on the cash value. Some policies have the potential to earn dividends, which are portions of the insurer's financial surplus. Dividends generally aren't guaranteed, but they're worth taking into account when you compare policies.
Life insurance companies sometimes provide projections of how each policy's cash value could perform. Always ask which parts of the projection are guaranteed.
Understand the different approval processes
There are three main types of approval processes.
Simplified issue whole life insurance involves answering some health questions, but there's no medical exam.

Guaranteed-issue whole life insurance means you'll be accepted with no medical exam and no health questions.
Even if you have some health issues, you'll generally find the most competitive price with a fully underwritten policy.
Simplified issue and guaranteed issue life insurance policies are worth considering if you've been turned down for standard whole life coverage due to health problems, but be aware of the downsides. Death benefits on these policies are relatively small, and premiums can be expensive when compared with fully underwritten products. In addition, these policies don't pay the full death benefit if you die of natural causes or suicide within the first few years of coverage.
Compare whole life insurance quotes
Get life insurance quotes for the same amount of coverage from several insurers to compare prices. You may find that rates for whole life insurance vary widely.
Best whole life insurance companies
Here's an overview of the best sellers of whole life insurance, based on NerdWallet's ratings.
| | Whole life insurance options |
| --- | --- |
| | Offers standard whole life policies, and the potential to earn dividends if the company performs well. |
| | Standard whole life insurance policies are available. There's also potential to earn dividends, which you can use to help pay premiums. |
| | Offers a standard whole life policy, as well as one that specifically covers healthy people living with HIV. With certain payment plans, policyholders may be able to stop paying premiums after a set number of years. |
| | Offers whole life to both USAA members and the general public. You can pay premiums until 65, for the first 20 years or over your lifetime. Coverage can be increased after certain life events, like marriage, without a medical exam. |
| | AARP members 50 to 80 years old can purchase standard whole life and child whole life policies. A guaranteed acceptance whole life policy is also available, which guarantees coverage unless you have a terminal illness. |
| | Whole life options include a standard policy and a custom whole life product designed to maximize the policy's cash value. There's also potential to earn dividends. |
| | Options include a limited premium payment policy (10, 15 or 20 years), a single-payment policy and a $10,000 final expense policy for ages 50 to 80 (50 to 75 in NY). |
How to find the best whole life insurance company
Check the insurer's financial strength
Look up the financial strength rating of each whole life insurer you're considering. You can find financial information through a rating firm such as A.M. Best. Financial strength is important because a strong company has a better chance of being around decades from now to pay claims.
Any company with an A.M. Best rating of B+ or higher has a good ability to meet its obligations, in A.M. Best's opinion. NerdWallet typically recommends considering insurers with ratings of A- or higher.
Research the insurer's reputation for customer service
You can look up an insurer's complaint index on the National Association of Insurance Commissioners website. The score is based on the number of complaints filed against the insurance company with state regulators, adjusted for the company's market share (based on premiums written). The average is 1, so a score higher than 1 means the company received more complaints than expected for its size.
Is whole life insurance worth it?
Before you buy whole life insurance, first consider the alternatives. Whole life insurance fits the bill for some people, but term life insurance is sufficient for most families.
Term life insurance, which has no cash value and ends after a length of time you choose, typically has much lower premiums than whole life insurance.
Another option is universal life insurance. Premiums and cash value returns can vary over time, but it offers more flexibility than whole life and can be less expensive.
METHODOLOGY: LIFE INSURANCE RATINGS
NerdWallet's life insurance ratings are based on weighted averages of financial strength ratings, which indicate a company's ability to pay future claims, and complaint index scores from the National Association of Insurance Commissioners for individual life insurance. To calculate each insurer's rating, we adjusted the scores to a curved 5-point scale.
These ratings are a guide, but we encourage you to shop around and compare several insurance quotes to find the best rate for you. NerdWallet does not receive compensation for any reviews.
INSURER COMPLAINTS METHODOLOGY
NerdWallet examined complaints received by state insurance regulators and reported to the National Association of Insurance Commissioners in 2018-2020. To assess how insurers compare to one another, the NAIC calculates a complaint index each year for each subsidiary, measuring its share of total complaints relative to its size, or share of total premiums in the industry. To evaluate a company's complaint history, NerdWallet calculated a similar index for each insurer, weighted by market shares of each subsidiary, over the three-year period. Ratios are determined separately for auto, home (including renters and condo) and life insurance.