Who Needs Life Insurance?
If people in your life rely on you financially, you may need life insurance to help protect them when you're gone.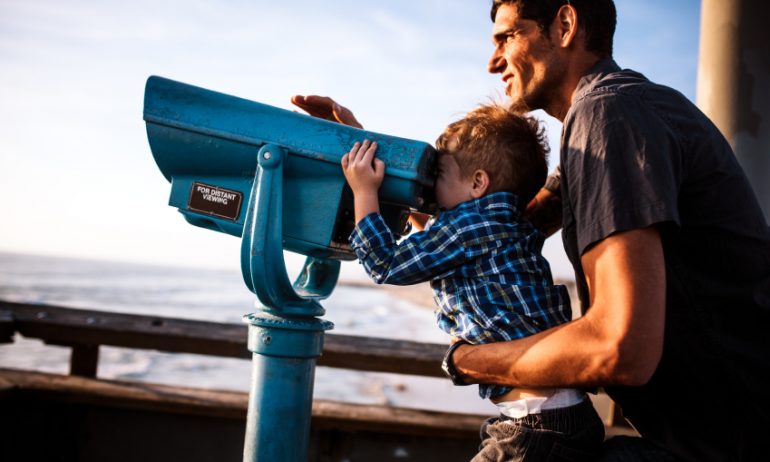 Many or all of the products featured here are from our partners who compensate us. This may influence which products we write about and where and how the product appears on a page. However, this does not influence our evaluations. Our opinions are our own. Here is a list of our partners and here's how we make money.
The question of who needs life insurance nags at all of us the moment we hear the term.
A plan that pays out a benefit when we die? Sounds like a nice thing to have. But do I need life insurance if I don't believe I'll die anytime soon?
There is rarely a one-size-fits-all explainer for whether you'll need life insurance. Your best bet is to review the basics of life insurance, as well as the various situations that may apply to you.
The most useful way to answer the question of whether you, specifically, need life insurance is with another question:
Would your death financially impact the people in your life?
If the answer is yes, then you should consider life insurance.
Life insurance is a contract between you and an insurance company, where you pay in exchange for the insurer's commitment to pay a "death benefit" to specific people or organizations if you die while the policy is in effect.
The people who receive this death benefit — which could be your spouse or children, for example — can use the money to cover their financial needs, whether that's paying household expenses or covering debts.
If you die unexpectedly, and your death would leave important people in your life on the hook for debt, or unable to pay their bills, or saddled with expensive costs, life insurance can make sense for you.
Let's review the scenarios where your death would most likely negatively affect other people financially:
Other examples of financial burdens that you might leave behind include  (if the loan is from a private company and someone, such as a parent, is a co-signer), the costs of elder care that your family incurs while caring for you and the mortgage on a jointly held property.
If no one in your life would be financially harmed by your death, you can likely put off investing in a life insurance policy. For now, you may find that saving and investing your money in other assets — stocks, bonds, your retirement funds or real estate, perhaps — is a better move.
Keep in mind that the younger and healthier you are, the more affordable your life insurance policy will be. If you see major life changes on the horizon, it may be worth exploring your options in order to lock in a good price at the right time.
Typically, life insurance falls into two categories:
Both come in different forms, with different benefits and levels of coverage.
Generally speaking, term life insurance is the more affordable and flexible option, and thus is the better choice for most people. You can tailor term life insurance to cover the years of your life when your death would most impact your loved ones, and then reassess when they are able to support themselves without your life insurance. To find the best rate, you can online.
There are some situations where permanent life insurance makes more sense, particularly if you want to transfer your wealth to the next generation. That's because the death benefit of  to the beneficiaries.
There is a lot of interplay here between the assets you currently own — your home, your investments, and so on — and factors such as your age, health and who you're looking to insure. It's important to speak with a financial professional such as a or lawyer to help you decide what kind of coverage is right for you, right now.
You may be lucky enough to receive life insurance through your employer, known as . If your employer offers this coverage for free as a benefit, there's little reason not to accept it, even if the coverage isn't as robust as you would like.
You can also buy to go along with your group life policy to increase the death benefit that would pay out upon your death. You may want to do some shopping around to see if the supplemental life insurance policies you can buy through your employer are a better deal than what you could purchase on your own.
Your group life plan may not be enough to cover all of your financial dependents. Review what your employer offers, what you can buy in addition to that policy, and decide whether you want to combine that insurance with your own plan. Keep in mind that you'll also need to shop for new coverage if you leave your job.