Preferred or Standard: How Life Insurance Categories Affect Your Rates
The healthiest people with the safest lifestyles are placed in categories that qualify them for the lowest rates.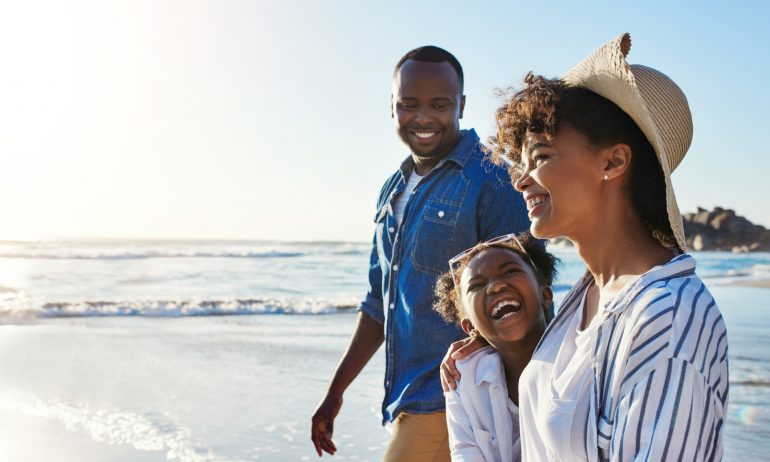 Many or all of the products featured here are from our partners who compensate us. This may influence which products we write about and where and how the product appears on a page. However, this does not influence our evaluations. Our opinions are our own. Here is a list of our partners and here's how we make money.
The category is important because, along with your age, it will determine your life insurance cost. The healthiest people with the safest lifestyles are considered the least risky, so they are placed in the categories that qualify them for the lowest rates.
The top life insurance companies have several main "rating classes." The names vary among companies. MetLife's best rating classes, for instance, are "elite plus," "elite" and "preferred." AIG's top three are "preferred plus," "preferred" and "standard plus."
Although the exact names differ from one company to the next, you can expect to find some generic categories:
Super preferred nonsmoker: Applicants in excellent health who typically haven't smoked for at least five years may land in this category and get the best possible rates. You'll need normal weight for height, normal blood pressure and cholesterol readings, and a clean medical history. Generally there can be no death due to heart disease or cancer of a parent or sibling before age 60. Your driving record counts, too. Generally you won't make it into the top class if you've had a DUI conviction within the past five years. You also will be disqualified if your license has been suspended or you have had more than two moving violations or accidents within the past three years.

Preferred nonsmoker: The second-best category is also associated with excellent health, although you will get a little more leeway on blood pressure, cholesterol and weight. A premature death of a parent or sibling from cancer or heart disease typically isn't acceptable. You don't have to look like a fitness model to qualify for these good rates. A 5-foot-10-inch man can weigh 129 to 210 pounds, and a 5-foot-5-inch woman can weigh 102 to 178 to qualify for "preferred" rates with AIG, for example.
Standard plus nonsmoker: This category is for nonsmokers who are generally in good health but don't quite make the preferred category. Treatment for high blood pressure may be acceptable, for instance, as long as readings are in a normal range.

Standard nonsmoker: The average person falls into this category. Being overweight or being treated for elevated blood pressure may be acceptable, as would the death of one parent or sibling before age 60 from heart disease or cancer.

Preferred smoker: This category is for smokers who otherwise would qualify for preferred rates. If you have recently quit smoking, you still may get smoker rates. Typically you must be a nonsmoker for at least five years to qualify for the best nonsmoking rates, at least three years for the second-best rates and one year for standard nonsmoker rates.

Standard smoker: This is for smokers who otherwise would fall into the standard nonsmoker category.
Missing the 'standard' cut
If you are an average person with a normal life expectancy, you probably will qualify for standard rates.
Some people may not qualify for standard rates because of health conditions such as diabetes but will still be eligible for coverage. In cases like this, the insurance company assigns a "table rating." Some companies use numbers, such as 1, 2 and 3, and some use letters, such as A, B and C. Each higher table rating typically adds another 25% to the standard rate. Thus a table rating of C means a standard rate plus 75%.
Sometimes an insurer might attach a temporary extra charge, known as a "flat extra." A cancer survivor, for instance, might qualify for standard rates plus a $5 flat extra per $1,000 of coverage for five years. On a $500,000 policy, that would mean an extra $2,500 a year in addition to the standard rate for the first five years.
Find the right life insurance plan for you
Make sure you and your loved ones are covered - compare customized life insurance quotes from our partners.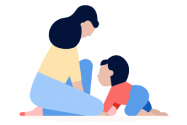 How to get better life insurance rates
You can't control some factors, such as your family medical history, but you can make other changes to get more affordable life insurance.
Quitting smoking will get you the most bang for your buck. Smokers pay two to three times — or more — what nonsmokers pay for life insurance. You'll need to abstain from tobacco for at least a year to qualify for nonsmoker rates at most companies.

Losing weight if you're overweight or obese can also help you qualify for better rates — and can potentially improve your blood pressure and cholesterol readings, which also will pay off in better rates.

Shopping around is critical because life insurance rates vary widely by company.
A good independent agent can help you navigate the rates from different insurers, particularly if you have a risk factor, such as a history of cancer, that would make it hard to qualify for the best rates.
Get more smart money moves – straight to your inbox
Sign up and we'll send you Nerdy articles about the money topics that matter most to you along with other ways to help you get more from your money.