The Cost of Whole Life Insurance, and Why It's So High
This permanent policy has a cash value component, which is just one of the reasons it costs so much.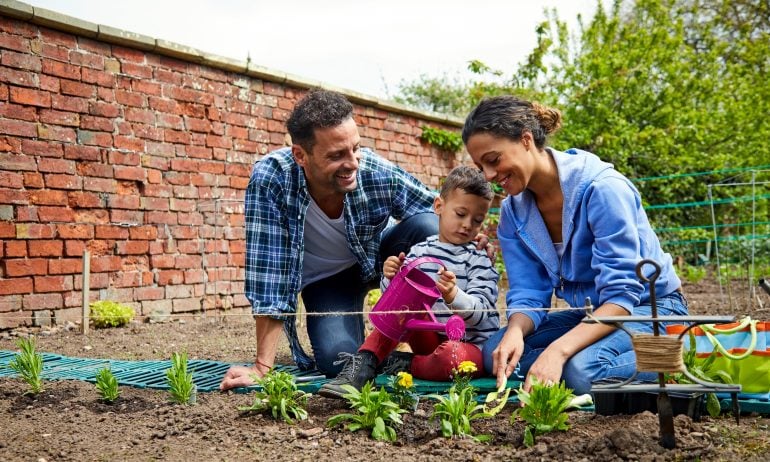 Many or all of the products featured here are from our partners who compensate us. This may influence which products we write about and where and how the product appears on a page. However, this does not influence our evaluations. Our opinions are our own. Here is a list of our partners and here's how we make money.
Whole life insurance is more expensive than term life insurance, and for a good reason: it's a complex product. Along with setting you up with coverage for life, it grows in value as time goes on.
If you're in the market for a life insurance policy that can turn into a cash asset, be prepared for high premiums.
Factors that affect whole life insurance rates
Life insurance premiums are based on how "risky" you are in the eyes of the insurer. These are some of the factors insurers take into account when setting your rate:
Age. Generally, the younger you are, the less you'll pay for a policy.

Gender. According to the latest data from the Centers for Disease Control and Prevention, men have a lower life expectancy than women in the United StatesCenters for Disease Control and Prevention. Mortality in the United States, 2020. Accessed Apr 11, 2022.

Health and family medical history. Insurers assess your height, weight, blood pressure and cholesterol levels, as well as any pre-existing conditions such as diabetes. You may also be asked if your immediate family members have been diagnosed with serious health issues.

Lifestyle and occupation. If you work in a dangerous job or frequently sign up for thrill-seeking activities like skydiving, your insurer will likely charge higher premiums.

Smoking status. Smoking is tied to a host of health issues, such as lung cancer and respiratory disease. As a result, insurers increase smokers' rates to compensate for that risk.

Driving record. Drivers with moving violations such as DUIs typically end up with more-expensive premiums.

Coverage amount. For example, a $1 million policy will be more expensive than a $250,000 policy.

Any additional riders. Depending on your insurer, you might be able to add features to your policy for an extra fee. For example, common life insurance riders include a waiver of premium, which pauses your premiums if you become disabled or unemployed, and a child term rider, which provides coverage for your children.
These cost factors are unique to permanent policies like whole life insurance:
The payment period. Your insurer might offer a "limited payment" option, which lets you pay off your policy in 10 or 20 years or make payments until you reach a certain age, like 65. Since the payments are front-loaded, your premium will be more expensive.

The way you use your dividends. If you have a policy with a mutual life insurance company, you may earn annual dividends based on the company's financial performance. In addition, some insurers allow you to use your dividends to lower your out-of-pocket premiums.
Life insurance premiums can vary dramatically among insurers. So it's essential to shop around to make sure you're getting a good deal on your policy.
Sample whole life insurance rates
The cost of whole life insurance comes down to the amount of coverage you're buying, as well as the payment period you choose.
In many cases, you'll pay premiums until a certain age — like 65. But some insurers give you the option to pay your premium in full upfront, or over 10, 15 or 20 years.
To help you compare costs, we've included sample rates for a range of payment options below. These annual rates are based on a $500,000 whole life insurance policy for nonsmokers in excellent health.
Source: Quotacy. Valid as of Sept. 28, 2021. Age is at time of issuance. Premiums stay level throughout the length of the policy.
Why whole life insurance has a high price tag
It offers lifelong coverage. While term life insurance expires after a set number of years, whole life insurance lasts your entire life. And as you get older, you become riskier to insure.

It accumulates cash value. When you pay your premium, a portion is invested, giving your policy a cash value. That cash value grows on a tax-deferred basis, and your policy becomes a financial asset over time.

You can take out loans against your policy. Once you've accumulated enough cash value, you can borrow against your life insurance policy. You could use the funds to cover large purchases like home renovations, college tuition or medical bills, or to supplement your retirement income.

You may earn dividends. This extra money can help build your cash value or cut down the out-of-pocket costs of your policy.

You might pay commission fees. For example, if you bought your whole life policy through a life insurance agent or broker, that person typically earns a commission on your premiums for a few years afterward. In comparison, term policies generally pay a commission only on your first-year premiums.
Find the right life insurance plan for you
Make sure you and your loved ones are covered - compare customized life insurance quotes from our partners.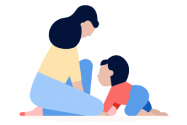 How premiums compare to other permanent policies
Whole life insurance has level premiums, which means they stay the same. This feature sets it apart from other permanent life insurance policies.
Get more smart money moves – straight to your inbox
Sign up and we'll send you Nerdy articles about the money topics that matter most to you along with other ways to help you get more from your money.