Student Loan Default: What It Is and How to Recover
Borrowers can get federal student loans out of default with options like loan rehabilitation and consolidation.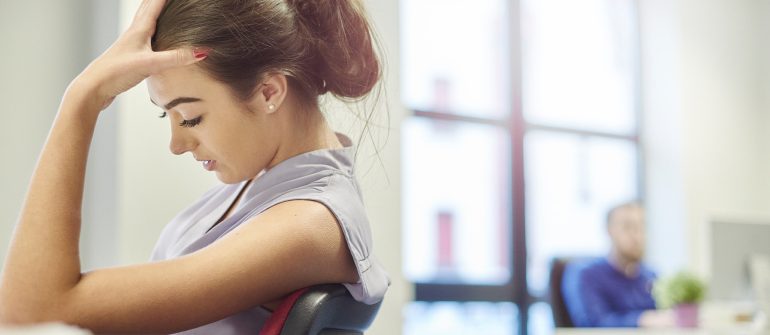 Many or all of the products featured here are from our partners who compensate us. This may influence which products we write about and where and how the product appears on a page. However, this does not influence our evaluations. Our opinions are our own. Here is a list of our partners and here's how we make money.
Student loan default can feel overwhelming. But if you've defaulted, you're not alone: Within three years of entering repayment, 9.7% of student loan borrowers default, according to the Education Department.
As part of the first coronavirus relief bill, the government stopped federal student loans from entering default and paused collection activities on those that already had. These protections are in place through Jan. 31, 2022.
During this break, you can get loans back in good standing with options like loan rehabilitation and consolidation. Take action as soon as possible to avoid penalties like and  when collection activities resume.
Student loan default means you did not make payments as outlined in your loan's contract, also known as its promissory note. Default timelines vary for different types of student loans.
Before federal student loans default, they enter a status known as delinquency. Loans are considered delinquent as soon as you , although your servicer won't report these late payments to credit bureaus until 90 days have passed.
Delinquent federal student loans are eligible for postponements and repayment plans that could make payments more affordable, such as , and . You cannot use these options once loans default, so contact your servicer immediately if you fall behind on your payments.
Many private lenders will help you catch up on payments by temporarily lowering your monthly payment or allowing you to pause repayment with a deferment or forbearance.
If you aren't sure if your student loans are in default, the easiest way to find out is to check with your . If you aren't sure who that is — or aren't ready to have a conversation with them about your loans — you have a couple of other options.
These resources may not be updated in real-time, so your loan could be in default and not show up as such. Confirming your loan's status with your servicer is your best bet.
A student loan default can affect you in many ways. Penalties of default include the following.
One penalty you don't have to worry about is being arrested or imprisoned for not paying a student loan. However, your lender can sue you to repay your loans. In many states if your lender wins a court judgment against you, for not complying with the court's order. Don't ignore a court summons.
The Education Department offers three clear ways to recover from federal student loan default: repayment, consolidation and rehabilitation. Each can prevent or halt the consequences of default if you act fast enough; the best one for you will likely depend on your priorities.
When student loans default, the full amount owed becomes due immediately. If you can afford that, you can pay off your loans and be done with your debt. Of course, that won't be possible for most borrowers. You may be able to negotiate a for less than you owe, but don't expect big savings.
Don't take on a personal loan to pay your student loans — even if they're in default. Personal loans typically carry higher interest rates than student loans. Explore other remedies that won't put you in more debt.
is the best option in most cases because it's the only one that removes the default from your credit report, though previously reported late payments will remain.
To rehabilitate your loans, you must make nine monthly loan payments within 10 consecutive months. Your monthly payments will be 15% of your , or you may request a lower amount.
You can only rehabilitate a student loan once. If you choose this option, make sure you can afford your payments once you complete the process, likely by enrolling in an income-driven repayment plan.
Besides paying in full, is the fastest route to exit default. You can do either of the following to qualify:
Consolidation may make sense if you have to resolve the default quickly, for instance if you're returning to school and need access to financial aid. Consolidation will not remove the default line from your credit report.
Private student loans don't come with standard recovery options like federal loans.
Ask your lender about possibilities for getting out of default. It may have options similar to federal loan default programs, or you may be able to negotiate another resolution to repay or agree to a for less than you owe.
If you can't work something out with your lender, consider who specializes in student loans. The private student loan market is especially complicated, so having someone who understands the system, your rights and your options is crucial.
Legit student loan help organizations won't call, text or email borrowers with offers of debt resolution. Avoid "debt relief" companies that promise immediate student loan forgiveness. If it sounds too good to be true, it usually is.
Here are some vetted student loan help resources to consider for information, advice or both; they are established organizations with verified histories:
Many of these organizations offer advice for free. In some cases, you may need to pay a fee, as with a certified nonprofit credit counseling agency or if you hire an attorney.