Can a Student Loan Lawyer Help Me?
A student loan lawyer can analyze your debt troubles as well as fight on your behalf if you're being sued.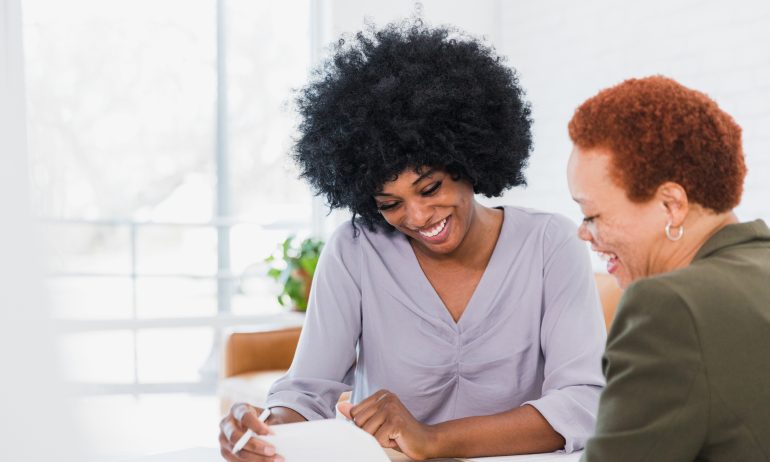 Many or all of the products featured here are from our partners who compensate us. This influences which products we write about and where and how the product appears on a page. However, this does not influence our evaluations. Our opinions are our own. Here is a list of our partners and here's how we make money.
If you feel like you're stuck in a student loan black hole, such as in default, you might consider several options, including legal recourse. But is a lawyer the right way to resolve your debt woes?
Qualified student loan lawyers can analyze your debt troubles as well as fight on your behalf if you're being sued. However, there may be other solutions to your problem that are free and don't require a consultation, such as income-driven repayment, deferment and forbearance, consolidation or refinancing.
If you need personalized assistance, lawyers may be a more affordable option than student loan debt relief companies, which charge an average of $613 for services you could get for free, according to an August 2016 NerdWallet survey. Whether or not you hire a lawyer, pay attention to costs and look for no-cost options and services first.
To help you figure out if a student loan lawyer could be the right choice, NerdWallet contacted two student loan attorneys — Adam Minsky in Boston and Stanley Tate in St. Louis — to find out when to seek legal advice and how to handle debt collectors, lawsuits and deceptive lending practices.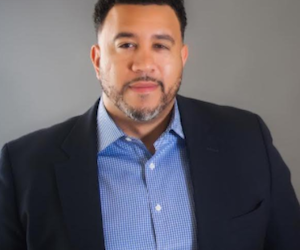 Tate: You should hire a student loan lawyer if one of two things is true: You're being sued for a student loan or you're lacking confidence in solving the student loan issue you're facing and you want help. Having said that, if you're being sued, you may not need to hire a student loan lawyer to defend you, but you should at least hire one for a consultation. That way you can know your rights, learn the litigation process and be better equipped to defend yourself.
What are the benefits of working with a student loan lawyer versus a student loan debt relief company?
Tate: There are but a few student loan lawyers nationwide. In my experience, those who call themselves student loan lawyers are both highly trained and highly experienced in solving student loan problems. That combination of training and experience allows a student loan lawyer to effectively and efficiently solve your problems.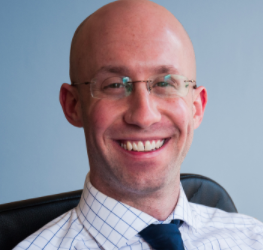 Minsky: Attorneys are a regulated profession, overseen by state licensing boards (called the bar) and held to strict rules about confidentiality and obligations to serve their clients. In other words, attorneys are accountable to you and to their state bar. This provides you with a lot of protections, whereas student loan consulting companies may be run by unlicensed professionals.
What can borrowers do if they think they are being deceived or wronged by their student loan lender or servicer?
Minsky: Borrowers should keep records of communications with their student loan lender or servicer, since they might need that later. If they feel like something went wrong, they can try to escalate the issue to management. Some lenders and servicers have a dispute resolution body that can address some common problems. For example, the U.S. Department of Education has an Ombudsman Group that can look into disputes between borrowers and servicers. Borrowers can also file a complaint with the federal Consumer Financial Protection Bureau, which oversees many aspects of student loan servicing. Ultimately, if borrowers feel like they aren't getting anywhere, they can contact an attorney.
What are the first steps a borrower should take if they are sued by a private lender, receive calls from debt collectors or are in default and not sure how to get out?
Tate: The first thing you should do when a debt collector calls about a student loan is demand verification of the debt. Don't pay anything until you get written proof you owe the debt. Proof should come in the form of a promissory note and a document showing the collector has been authorized to collect upon the debt.
Minsky: If you are in collections or default, or if you have been sued, now is the time to find an attorney. You may have rights and legal options available to you, but you might also need to take certain steps in order to utilize those options and preserve your rights. This is especially true if you've been sued. If you need an attorney but you're not sure where to start, you can try the National Association of Consumer Advocates, which is a national bar association of consumer rights attorneys, some of whom may handle student loan issues. You can also contact your state bar association for a referral.
If you need student loan help
A lawyer may be able to help if you are in default, but before it comes to that, consider how to take back control of your student loan payments.
If you're struggling with your student loan debt, first speak with your servicer or lender to:
Take a temporary payment pause.

Temporarily reduce your monthly payments.
If your problem is with your lender or servicer or you're not getting the help you need, look for a legitimate student loan help organization that offers counseling. Consider these vetted resources for student loan help; they are established organizations with verified histories:
| Student loan help resource | |
| --- | --- |
| | Advice on repayment plans, forgiveness programs and dispute resolution. |
| | Comprehensive information on options for student loan borrowers. |
| | Advocacy on behalf of all borrowers to influence policy. |
| | Complete financial review for struggling borrowers, which can include advice on student loan options and plans for dealing with other debt. |
| | Advice on repayment plans, help with paperwork and budget counseling. |
| | Information for student loan borrowers and an attorney directory. |
Many of these organizations offer advice for free. In some cases, you may need to pay a fee, as with a certified nonprofit credit counseling agency or if you hire an attorney.
None of the organizations above calls, texts or emails borrowers with offers of debt resolution.
Offers of help that you have not sought out are likely to be scams. While it's not illegal for companies to charge for services such as consolidation or enrollment in a payment plan, those are steps you can do yourself for free.
Avoid any debt relief companies that demand money upfront.
Spot your saving opportunities
See your spending breakdown to show your top spending trends and where you can cut back.