Stanley Tate, Student Loan Lawyer Review: Student Loan Help
Stanley Tate is a student loan lawyer based in Missouri who can help student loan borrowers with legal advice.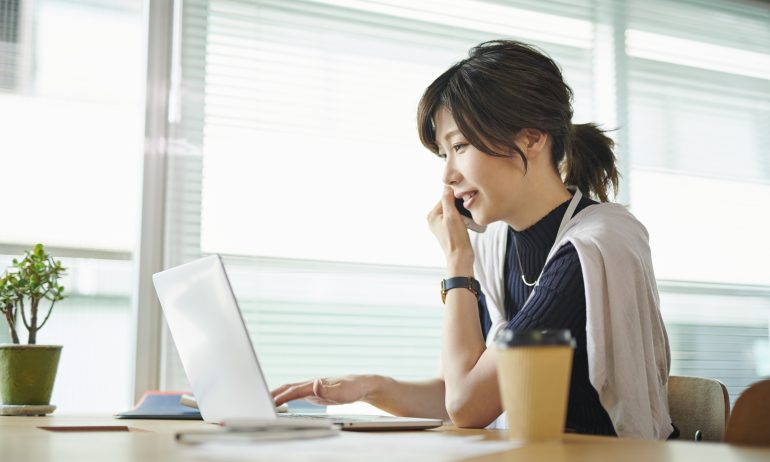 Many or all of the products featured here are from our partners who compensate us. This influences which products we write about and where and how the product appears on a page. However, this does not influence our evaluations. Our opinions are our own. Here is a list of our partners and here's how we make money.
To help student loan borrowers avoid scams, NerdWallet is rounding up information on legitimate sources of help, like this one.
Legal representative: Stanley Tate, Esq.
Mission statement: "My job is simple: temporarily take over the wheel of your student loans until we can get you back on a road you feel comfortable driving on," Tate says.
Location: Missouri. Tate can represent borrowers in Missouri or Illinois, but he can provide legal advice to those in other states.
Business hours: 10 a.m. to 5 p.m. CT.
Areas of expertise: All student loan types.
He can help with: Getting out of default, negotiating settlements with collections agencies, discharging student loans in bankruptcy, lowering monthly payments and qualifying for loan forgiveness.
He cannot help with: Tate cannot represent borrowers who are being sued by a private lender except in the states of Missouri and Illinois, but he can advise anyone.
Cost to expect: From $750 to as much as $15,000, depending on the borrower's situation.
Most common question topics: "The most common problems I see are: (a) not knowing whether your loans are federal or private; (b) not understanding your repayment options; and (c) relying on the loan servicer to provide accurate information about what's in the borrower's best interest."
Most common relief/repayment solutions he recommends: For federal student loans, Tate recommends avoiding or getting out of default and/or enrolling in an income-driven repayment plan. Rarely, he advises borrowers with steady income and job security to refinance their federal student loans with a private lender. For private student loans, he recommends refinancing for a lower interest rate or better repayment terms. Failing that, he recommends loan settlement options and/or filing bankruptcy to attempt a discharge of the debt.
Process for assessment/resolution: "My process is straightforward: We have a free 10-minute phone call. I understand what their issues are and whether I can resolve those issues," Tate says. "If I can, we schedule a 15-minute consultation. Typically, during that 15-minute consultation, I get most of the information I need to properly advise them of their options."
What information/documents to bring to the table: Loan information from studentaid.gov and any information you have from your loan servicer. A credit report is occasionally helpful when trying to find out if a borrower has any private student loans.
Policy on acting on the borrower's behalf: "As part of my service, I do need a power of attorney to speak on their behalf with collection agencies and loan servicers. That's part and parcel of being their attorney," Tate says.
If you need student loan help
If you're struggling with student loan debt, first speak with your servicer or lender to:
Discuss repayment options.

Take a temporary payment pause.

Temporarily reduce your monthly payments.
If the problem is with your lender or servicer or you're not getting the help you need, look for a legitimate student loan help organization that offers counseling. In addition to Tate, consider these other vetted resources for student loan help; they're established organizations or legal representatives with verified histories:
| Student loan help resource | |
| --- | --- |
| | Advice on repayment plans, forgiveness programs and dispute resolution. |
| | Comprehensive information on options for student loan borrowers. |
| | Advocacy on behalf of all borrowers to influence policy. |
| | Complete financial review for struggling borrowers, which can include advice on student loan options and plans for dealing with other debt. |
| | Advice on repayment plans, help with paperwork and budget counseling. |
| | Information for student loan borrowers and an attorney directory. |
Many of these organizations offer advice for free. In some cases, you may need to pay a fee, as with a certified nonprofit credit counseling agency or if you hire an attorney.
None of the organizations above calls, texts or emails borrowers with offers of debt resolution.
Offers of help that you haven't sought out are likely to be scams. While it's not illegal for companies to charge for services such as consolidation or enrollment in a payment plan, those are steps you can do yourself for free.
Avoid any debt relief companies that demand money upfront.
Spot your saving opportunities
See your spending breakdown to show your top spending trends and where you can cut back.