The 20% Mortgage Down Payment Isn't Dead Yet
A growing number of buyers are putting down 20% in today's hot market, but most people still make smaller down payments.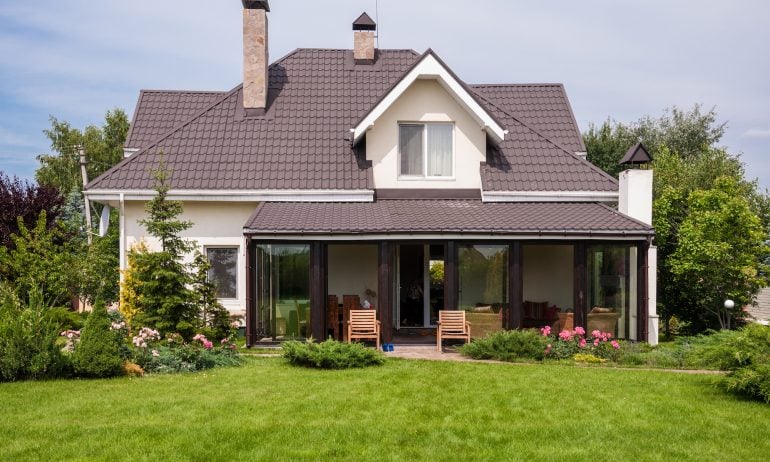 Some or all of the mortgage lenders featured on our site are advertising partners of NerdWallet, but this does not influence our evaluations, lender star ratings or the order in which lenders are listed on the page. Our opinions are our own. Here is a list of our partners.
A 20% down payment usually isn't required to finance a home purchase, and most buyers who finance a home put down less.
But the 20% down payment isn't dead yet. In fact, a growing share of buyers are making down payments of at least 20% to compete in today's sizzling market.
Mortgage loans from our partners


Competitive market prompts higher down payments
Realtors reported that 48% of their home buyer clients made down payments of at least 20% in the first quarter of 2021, up from 46% in all of 2020 and 40% in all of 2011, according to the National Association of Realtors' Confidence Index Survey. Among first-time buyers, almost 28% put down at least 20% in the first quarter, up from almost 26% in 2020 and about 23% in 2011.
A larger down payment strengthens your offer because it assures the seller that you're on solid financial ground and your financing is likely to go through.
For example, if the home appraisal comes in lower than the sales price, you'll need to negotiate with the seller to lower the price or pay more money out of your own pocket. Lenders generally won't approve a loan for more than the home is worth, minus the required down payment.
If you have more than enough for a lender-required down payment, you could use some of that money to make up the difference between the appraisal figure and sales price.
Still, it's important to maintain perspective and make a down payment that's right for you.
The average down payment on a house
Even though a greater share of buyers are putting down 20%, most first-time home buyers don't make that oft-quoted benchmark.
Because outliers can skew an average, the telling figure for what other home buyers put down is the median down payment, meaning half paid that much or above, and half paid that much or below.
For first-time home buyers who financed the purchase, the median down payment was 7%, according to a 2020 survey by the National Association of Realtors. The median down payment for repeat buyers who financed was 16%.
Minimum down payment on a house
The required minimum down payment for a house depends on the type of loan and a lender's criteria. Here are the minimum down payment requirements for the most common types of loans.
Conventional loans, which aren't guaranteed by the federal government, can have down payments as low as 3% for qualified buyers. Some lenders offer down payment assistance grants to allow even lower down payments.

FHA loans, backed by the Federal Housing Administration, require a minimum 3.5% down. FHA loans allow lower minimum credit scores than conventional loans.

VA loans for military service members and veterans, and USDA loans for certain rural and suburban buyers, usually require no down payment. VA loans are backed by the U.S. Department of Veterans Affairs, and USDA loans are guaranteed by the U.S. Department of Agriculture.
Low minimum down payments: Nothing new
Mortgages with low down payment requirements have been around for decades.
The FHA has backed home loans with 5% down or less since the 1980s. Conventional loans have had them since the 1990s. And some first-time home buyer programs offer down payment assistance that can further reduce upfront costs.
"

Some first-time home buyer programs offer down payment assistance that can further reduce upfront costs.

"
Yet more than three-fifths (62%) of Americans think you need a down payment of 20% or more to buy a home, according to the NerdWallet 2020 Home Buyer Report. That's likely because a 20% down payment on a conventional loan is considered an exemplar and often used to quote mortgage rates. And it's an important criterion — with 20% down you can avoid paying for private mortgage insurance.
Mortgage loans from our partners