Many or all of the products featured here are from our partners who compensate us. This influences which products we write about and where and how the product appears on a page. However, this does not influence our evaluations. Our opinions are our own. Here is a list of our partners and here's how we make money.
Credit card fees can be a significant expense for a small business. Charging your customers a convenience fee could help you recoup some of these credit card processing costs — but only if you don't sell solely online and you follow a card issuer's rules.
Here's how convenience fees work, what's generally allowed and what to know.
What is a convenience fee?
A convenience fee is a fee that a merchant charges a customer for paying in a manner that's not standard for the business (for example, by mail or over the phone with a credit card).
A convenience fee is technically different from other charges a business owner could impose, such as a service fee or surcharge.
A service fee is a convenience fee that's only for certain types of education and government merchants.

A credit card surcharge (sometimes called a checkout fee) is a fee to cover credit card fees associated with a transaction.
Can you charge your customers a convenience fee?
In the United States, credit card convenience fees are legal. But they have to be a flat fee (say, $2 per transaction) rather than a percentage of the transaction amount (such as 2% of the total). You can also charge service fees, which are convenience fees just for education or government entities, and they can be either a flat fee or a percentage of the transaction.
If you only sell online, you can't charge a convenience fee. Convenience fees are for merchants that have multiple payment channels.
Visa, Mastercard, American Express and other card brands can have different rules about when and where convenience fees can happen.
Visa, for example, allows convenience fees if they're for actual convenience in an alternative, nonregular payment channel (such as phone or online orders if the business typically sells in person). Merchants can't charge a convenience fee solely because the customer is using a card.

In addition, Visa doesn't allow convenience fees on card-not-present transactions, but Mastercard does. Check your agreements to understand exactly how the rules apply to your business.

Visa doesn't permit convenience fees on recurring transactions or installment transactions, such as subscriptions or monthly fees, but Mastercard and American Express do.
What is a reasonable convenience fee?
That depends on how a person defines "reasonable." Customers may feel differently about how much is too much, especially if your competitors don't charge a convenience fee.
How to charge a convenience fee
Your point-of-sale, or POS, system should have instructions on how to implement a convenience fee for certain sales. Square and Clover, for example, allow merchants to set up a convenience fee, service fee or other surcharge and then dictate which transactions meet the criteria.
Find the right payment provider to meet your unique business needs.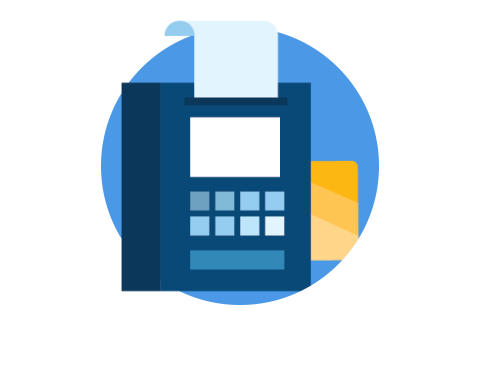 Convenience fee alternatives
If you don't want to charge a convenience fee, offering a discount for paying in cash might be an option so you pay less in credit card fees. In that scenario, customers pay a lower price for cash transactions.
But there may be rules to consider here, too, so you may want to check with a local attorney or accountant. Connecticut, for example, allows cash discounting as long as the customer's final receipt shows the discount, but you can't list the discounted price in ads, menus or on the price sticker. (Doing so would amount to adding a fee for non-cash payers at checkout.)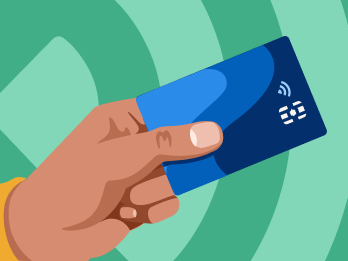 Accept payments, avoid surprises
Answer a few questions to match your business with our selected payment partners.