What Is a POS System? Cost, Capabilities and Examples
A point-of-sale system facilitates transactions between businesses and customers.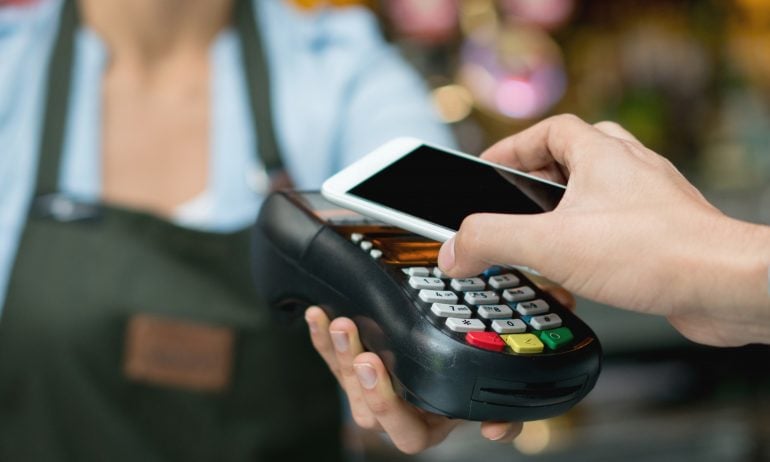 Many or all of the products featured here are from our partners who compensate us. This may influence which products we write about and where and how the product appears on a page. However, this does not influence our evaluations. Our opinions are our own. Here is a list of our partners and here's how we make money.
A point-of-sale system facilitates a business's transactions, making it possible for customers to purchase goods and services. In short, businesses use POS systems to accept payments and customers use them to pay what they owe. While their main purpose is processing transactions, modern POS systems also generate reports, monitor sales, help manage inventory and let employees clock in and out, among other things.
Accept payments without worry
See our payment provider recommendations that fit your business.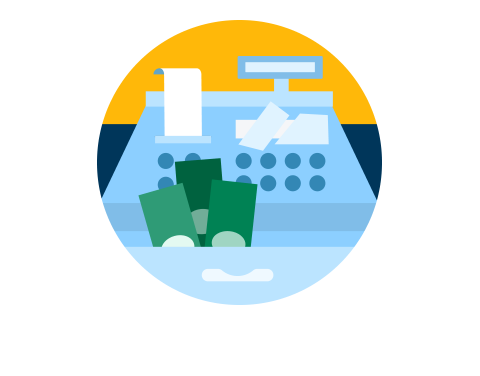 Think of POS systems as the modern version of old-fashioned cash registers. When a customer buys something, the POS system calculates the total (along with sales tax), processes their method of payment, and logs the time and date of the transaction. After completing payment, it also adjusts inventory.
Most POS systems are made up of the following components:
Credit and debit card reader.

Tablet or alternative touchscreen monitor.

Optional: barcode scanner.

Optional: self-ordering kiosks.
On-premises: Businesses download and install software that facilitates payment processing, logs sales and labor information, and preferably syncs with accounting software. The software is only accessible on the POS terminal where it's installed. This solution would work for very small businesses that prioritize in-store sales and have only one POS terminal.

Cloud-based: This type of POS software achieves the same functionality as on-premises software, but it syncs information from all POS terminals. Cloud-based POS software, just like cloud-based accounting software or payroll software, offers greater flexibility and is the better solution for businesses with multiple locations or multiple POS terminals. Popular examples include Clover, Square, Toast and Shopify.
Many POS systems come equipped with an in-house payment processor, which is the company that handles card transactions. Think of the processor as the middleman between financial institutions and the business receiving the customer's payment. Like hardware and software, credit card processing services come with their own fees. Businesses are charged a processing fee, which often combines a percentage of each purchase with a flat fee per transaction. Payment processors sometimes charge more to process cards from certain credit card issuers, but that isn't always the case. Square's payment processing fees, for example, start at 2.6% plus 10 cents per transaction, regardless of the credit card's issuer.
Nerdy tip:
Businesses that operate entirely online and have no brick-and-mortar location do not need any POS hardware. Their point-of-sale is their website and they would need an
online shopping cart
or other e-commerce software. Vendors who sell goods at multiple locations or pop-ups might limit their POS hardware to a smartphone and mobile card reader. In this case, the POS software could simply be a smartphone app.
How much you spend on a POS system will depend on whether you stick with one provider for hardware, software and payment processing or piece together your own system using different providers. Keep in mind that using one provider will be more convenient since you won't have to worry about integrations.
Here's what you should expect to pay for each component of a POS system:
How to choose a POS system
Consider industry-specific options
If you're going to get industry-specific anything, make it your POS system. Popular providers often have different packages for retail stores, restaurants and service-based businesses. Let's say you run a restaurant. You'll want features unique to the industry like the ability to take reservations, assign tables to different parties, manage menus and handle tips. You'll also want to be able to separate reports by sales channel to see which menu items are selling best in-house versus takeout.
Must-have POS system capabilities
Inventory management: Your POS system should update inventory with each purchase and cease sales of a product when it runs out. Some systems will also notify you when a product is almost gone and needs to be reordered or pulled from advertising.
Employee management: Monitor employee performance and allow workers to clock in and out at the register.
Customer management: Track customer data and purchase history, store their emails and phone numbers, facilitate returns, and allow customers to get certain products shipped to their homes. Letting customers buy products online and pick up in-store might also benefit sales, as could customer loyalty programs and the ability to text receipts.
Sales reporting: Comparing sales by the hour and day can help determine how many employees should work each shift, as well as which products are selling well.
Integrations: Make sure your POS system integrates with your accounting software, payroll software and website, if you have one. The system should automatically transfer labor and sales data to your accounting software each night and sync employees' time and attendance data with your payroll software.
Live support: You don't want to miss out on sales because your credit card reader or POS terminal is down. Ideally, business owners should be able to troubleshoot issues ASAP over the phone or via live chat.