How to Accept Credit Card Payments Over the Phone
You'll need a virtual terminal, generally offered by merchant account or payment services providers.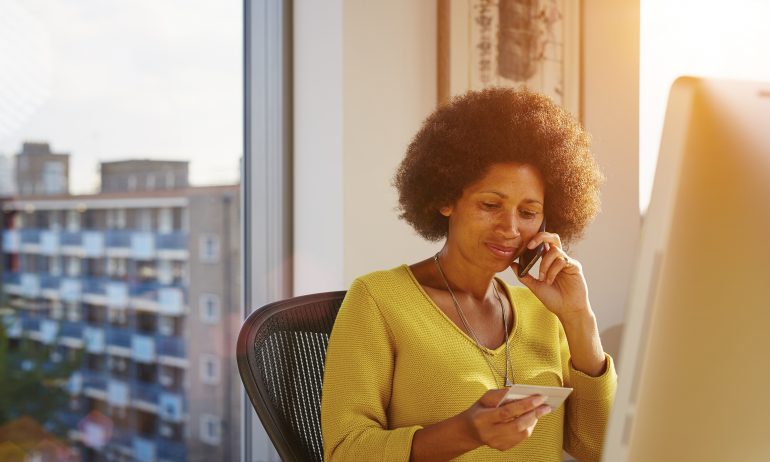 Many or all of the products featured here are from our partners who compensate us. This influences which products we write about and where and how the product appears on a page. However, this does not influence our evaluations. Our opinions are our own. Here is a list of our partners and here's how we make money.
To accept credit card payments over the phone, you'll need to work with either a merchant account provider or payment service provider. With your chosen provider, you'll be able to take phone payments by inputting credit card information into a virtual terminal, an online software product typically provided by your merchant account or payments services provider that allows you to input and process a customer's payment information when their card is not present. Your point-of-sale system may be able to operate as a virtual terminal and handle phone-based payments as well.
To accept credit card payments over the phone, you'll need either a merchant account or a payment service provider, which will give you access to a virtual terminal or a POS system that offers virtual terminal functionality and can process card-not-present transactions.
Merchant account provider or payment service provider
With a merchant account provider, like Payment Depot or Dharma Merchant Services, you receive a dedicated merchant account for your business, plus the hardware and software tools that you need to take credit card payments. Merchant account providers can charge extensive fees and require an application and a contract but are considered more secure.
With payment service providers like Square or Stripe, you do not receive a unique merchant account — the service will transfer the appropriate funds into your business bank account. Payment service providers typically charge fewer fees and allow you to receive service instantly after signing up for an account online, but customers can face issues with them holding funds and freezing or closing accounts.
A virtual terminal, typically provided by your merchant account or payment services provider, allows you to key-in card transactions and usually includes security measures, the ability to send electronic receipts and sometimes the option to save payment information.
Some POS systems can operate as virtual terminals and process card-not-present transactions. For example, if you use Square POS, you can use the Square POS app to charge a "manual card entry." You can type in a customer's card information as they provide it over the phone and hit "charge."
Find the right payment provider to meet your unique business needs.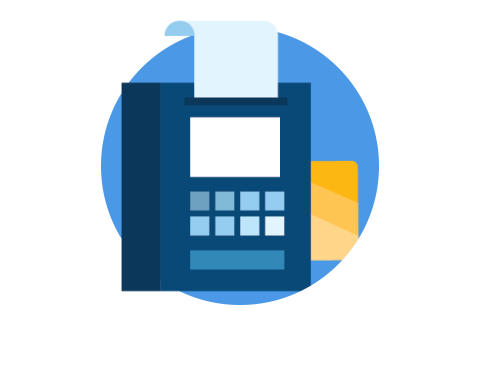 Once you have access to a virtual terminal or POS system with card-not-present capabilities, you'll be able to accept credit card payments over the phone.
1. Determine what credit card information is required
Some payment providers and POS systems have different requirements for credit card information. Check your contract or provider website to see what information you'll need.
Generally, you'll at least be required to ask your customers for the following information to process their credit card through your virtual terminal:
You may also need to ask for the type of card (Mastercard, Visa, etc.), as well as the customer's address, email or phone number. If you're going to be shipping orders, you'll need the customer's shipping information, and if you're going to be sending email or text receipts, you'll need contact information.
2. Take the customer's order and input it into your system
While you have your customer on the phone, input their order details into your system and calculate the total order amount, considering any sales taxes and shipping costs. Then, verbally communicate the final sales total to your customer.
3. Ask for their credit card information, key it into your virtual terminal and submit the payment
Your virtual terminal should notify you if the transaction has been approved and you've successfully accepted the payment. If the transaction is declined, you might need to reconfirm the details with your customer or ask if they can use another card.
4. Send the customer a receipt and complete the order
Depending on your system, you can send an email or text receipt or print one to mail to the customer. You'll also want to save a receipt and any additional information appropriate for your records. As card-not-present transactions pose more risk, you may decide to make specific notes regarding the sale and your phone call with the customer.
How to avoid fraud and chargebacks
Aside from being more expensive to accept, card-not-present transactions come with a higher risk of fraud, which could potentially mean more chargebacks for your business if unauthorized payments go through. Here's how you can limit fraud and chargebacks.
Save transaction records and take notes
Because phone payments are typically riskier than in-person payments, you may want to take more detailed notes, including the customer's name, the date and time and anything else you find relevant. In case of a chargeback, you may be able to use that information in a counter-dispute.
Set up a delivery confirmation
If you're shipping orders to customers paying over the phone, it's helpful to purchase tracking or insurance for the shipment, especially if it's a particularly costly purchase. This can add protection in the case of a chargeback or lost shipment claim. You might also require a signature from the customer when they receive the shipment or require your shipping service to provide you with proof of delivery.
Many virtual terminals also come with an address verification system to cross-check a customer's billing address with the address on file at their credit card company.
Cost to accept credit card payments over the phone
Cost: 3.5% plus 15 cents per transaction for keyed-in or virtual terminal card transactions.
Square is a payment service provider that allows you to process phone payments using its POS app. You can also use its virtual terminal on the computer. There are no monthly charges, so you'll only pay per-transaction processing fees. The card-not-present rate is higher than the in-person payment rate, usually 2.6% plus 10 cents per transaction.
The provider does not charge authorization fees or statement fees.
Cost: $79 and up per month plus network interchange fees per transaction.
Payment Depot is a more traditional merchant account provider that also offers virtual terminals. There's a monthly subscription and interchange-plus pricing structure. This means that the per-transaction fees depend on the rates set by the customer's credit card issuing bank.
The company does not charge cancellation fees, account fees, statement fees or service fees on any of its plans.
Cost: $9.95 and up per month, and 3.5% plus 10 cents per transaction for keyed-in card transactions.
Clover offers a virtual terminal with its point-of-sale plans at no additional cost. You can access the Clover Web Dashboard on any device and accept keyed-in payments, and you'll pay the same per-transaction fee as you would for card-not-present payments on a Clover hardware device.
A version of this article was first published on Fundera, a subsidiary of NerdWallet.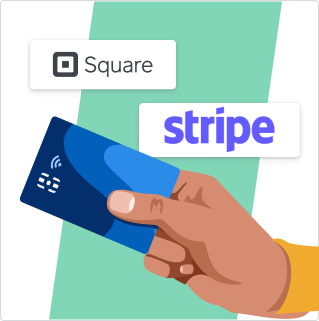 Take a quick quiz to be matched with the right payments partner.