What Are Payment Service Providers?
Payment service providers enable business owners to securely accept online payments. Examples include Square and Toast.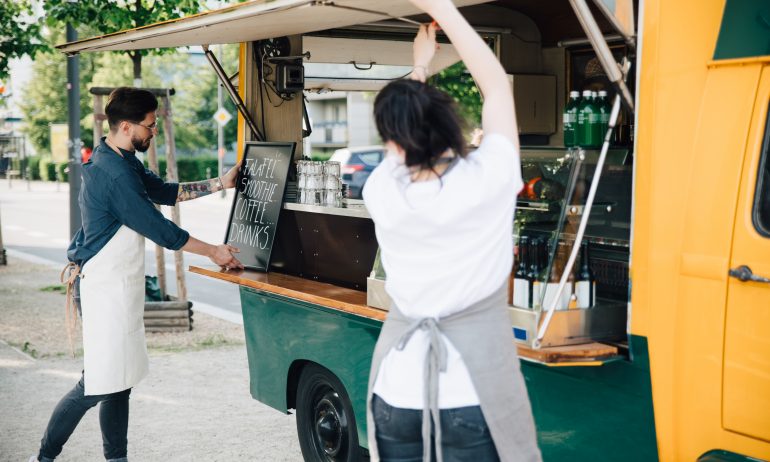 Many or all of the products featured here are from our partners who compensate us. This influences which products we write about and where and how the product appears on a page. However, this does not influence our evaluations. Our opinions are our own. Here is a list of our partners and here's how we make money.
Payment service providers, or PSPs (also known as third-party payment processing companies or payment aggregators), are third-party organizations that enable business owners to securely accept online payments. Here's everything you need to know about PSPs, so you can make the best choice for your small business.
Payment service provider basics
Payment service providers make it possible for businesses to accept all types of online payments, including credit cards, debit cards, cash cards and e-wallets. Rather than having a dedicated merchant account with a bank, PSPs function as a financial umbrella for multiple merchants. By pooling all their customers into a single account (with subaccounts for each individual customer), PSPs are in effect taking on the combined financial risk of all the businesses they work with.
Once you sign up with a PSP, it will handle every stage of your online payment transactions from the moment a customer initiates a payment to when your business receives those funds. PSPs can connect with numerous card and payment networks, as well as a wide range of acquiring banks. The result is a smooth and secure payment experience for both merchants and customers, with payment card industry, or PCI, compliance and your payment gateway already taken care of. Additionally, because of their pricing structure, PSPs may be the most affordable option for smaller businesses or those just starting out.
Payment service providers vs. merchant account providers
The terms "payment service provider" and "merchant account provider" may sound similar, but they describe two different types of organizations. While both make it possible for businesses to accept online payments, merchant account providers designate a separate account and merchant identification number, or MID, for each business they serve, as opposed to PSPs, which combine multiple businesses under a single account and MID umbrella.
Because merchant account providers give each business its own separate account, it can take some time (as much as a few weeks) to be approved so you can start getting paid — and you can expect a thorough vetting process as your individual risk as a business is assessed.
PSPs, on the other hand, take on the combined risk of all their customers, so the approval process is simple and almost instantaneous. This difference in risk also affects account stability, however. Once you've made it through the merchant account approval process, your account should remain stable, barring any extreme circumstances. The collective risk PSPs take on makes them more likely to hold, freeze or terminate accounts they decide are too risky.
There are other significant differences as well. PSPs typically provide a turnkey solution with a set price that may include a range of features and even hardware. Merchant account providers often offer a customizable solution tailored to the unique needs of each business. The chart below summarizes how these two options compare:
| | | |
| --- | --- | --- |
| | Hundreds or thousands of merchants share a single merchant account. | One dedicated merchant per account. |
| | Typically instant approval. | Involves verification and compliance process that may take weeks. |
| | Higher risk of sudden holds, freezes or termination. | Stable with little risk of termination, holds or freezes. |
| | Typically fixed, some custom plans available. | Typically more flexible and customized to your business needs. |
| | Strict limits on transaction size and processing volume. | Negotiable limits on transaction size and processing volume. |
Opting for a payment service provider has some advantages:
A comprehensive suite of tools: Unlike most merchant service account providers, PSPs typically include features like invoicing, reporting, team management, loyalty programs, personalized marketing and a synched online store.

Price: PSPs are usually less expensive to start up and maintain than merchant accounts, often have an option with no monthly fee and usually don't have a required minimum for monthly transactions.

Faster setup: Payment service providers generally offer a simple setup process to get you up and running quickly, unlike many merchant account options, which have an involved approval process.

No additional security fees: PCI security compliance is typically included in your PSP account with no extra charge.

Simplified accounting: Transaction reporting capability makes it easier to reconcile transactions and keep your books in order.

No monthly minimum transactions: Unlike merchant accounts plans, which may require customers to process a minimum number of transactions on a monthly basis, PSPs typically don't impose a monthly transaction minimum.

Accept multiple currencies and payment methods: PSPs typically allow you to securely accept U.S. and foreign currencies through payment methods that include credit cards, debit cards, online banking and e-wallets. They also tend to stay abreast of new payment methods, making them available to you as they develop.
Before deciding to go with a PSP, consider these potential drawbacks:
Less account stability: The downside of quick approval and setup is an increased chance of having your account frozen or canceled if your business is suddenly deemed too risky. This could mean weeks of waiting before you're up and running again. The extra vetting process merchant account providers require may be stressful, but it helps ensure that your account will stay in force over the long haul.

Volume limits: PSPs tend to have set limits on transaction size and processing volume. This could become problematic as your business grows.
Top payment service provider options
Here's a quick snapshot of a few prominent PSPs:
Best known for its free iconic square-shaped magstripe reader hardware, Square offers a quick, online signup with no credit check and a free point-of-sale mobile app that lets you accept payments from your phone or tablet. Square meets PCI standards with no extra charge to you, and can accept all types of payments including all major U.S-issued and most international credit and debit cards, as well as ACH and more. Customers can choose from a range of plans designed for different types of businesses, many of which have no monthly fee. You always have the option to scale up to a paid plan with more tools and lower processing rates as your business grows, and to purchase additional hardware from the company's marketplace.
Processing rates for no-monthly-fee plans:
2.6% plus 10 cents for tapped, dipped or swiped transactions.

2.9% plus 30 cents for online transactions.

3.5% plus 15 cents for keyed-in transactions.
Major features included with no-monthly-fee plans:
Online store with no limit on the number of items for sale.
Designed specifically for restaurants and the food industry, Toast is PCI-compliant and offers a pay-as-you-go plan with a two-year contract and no monthly fee. This no-monthly-fee plan comes with a starter kit that includes the Toast software, 24/7 launch support and a router, a Toast Flex POS terminal and a Toast Tap payment device. You can always purchase additional hardware from Toast, and/or scale up to one of the company's paid plans as your business grows. But if you want only a few additional tools from its paid plans, Toast gives you the option to purchase these features as add-ons.
Transaction rates for no-monthly-fee plan:
2.99% plus 15 cents per transaction.
Major features included with no-monthly-fee plan:
Order, table and management.

24/7 phone, email and chat customer support.

Automatic upgrades for features and software.
With customers ranging from small businesses to Fortune 500 corporations, Stripe offers a comprehensive, customizable and frequently updated suite of tools to help companies securely accept payments and handle invoicing, reporting, business management and more. Stripe is PCI-compliant and allows you to accept payments in person, online and via its mobile app from all major credit and debit cards worldwide, as well as wallets, bank debits and bank redirects. As your business grows you can upgrade to a custom plan that fits your company's specific needs.
Transaction rates for no-monthly-fee plan:
2.7% plus 5 cents for in-person transactions.

2.9% plus 30 cents for online transactions.

3.4% plus 30 cents for manually keyed transactions.

4.4% plus 30 cents for international card transactions.
Major features included with no-monthly-fee plan:
Reporting and reconciliation.

Third-party integrations.

24/7 phone, email and chat support.
A version of this article was first published on Fundera, a subsidiary of NerdWallet.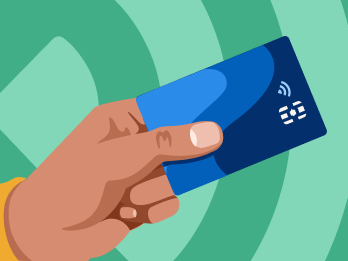 Accept payments, avoid surprises
Answer a few questions to match your business with our selected payment partners.
Best Payment Processing Companies
Product

Payment processing fees

Monthly fee

Learn more

Helcim

0.40% + 8¢

 

plus interchange, in-person; 0.50% + 25¢ plus interchange, online.

$0

 

Square

2.6% + 10¢

 

in-person; 2.9% + 30¢ online.

$0

 

Starts at $0/month for unlimited devices and locations.

Stripe Payments

2.7% + 5¢

 

in-person; 2.9% + 30¢ online.

$0