What Is a Merchant Account?
A merchant account allows small-business owners to accept credit and debit card payments.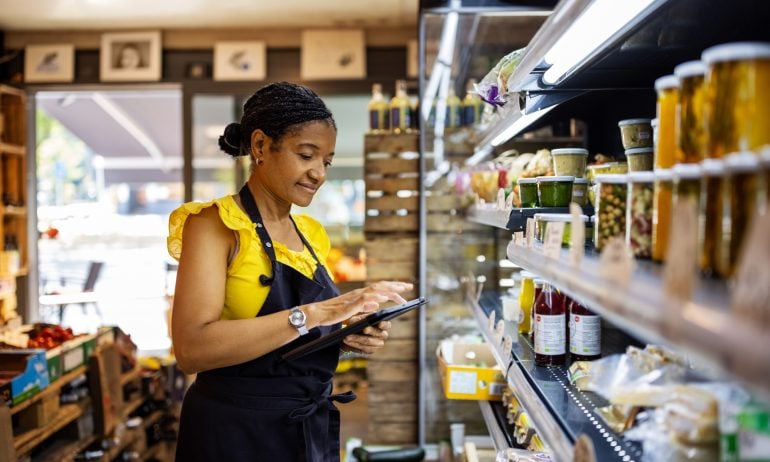 Many or all of the products featured here are from our partners who compensate us. This influences which products we write about and where and how the product appears on a page. However, this does not influence our evaluations. Our opinions are our own. Here is a list of our partners and here's how we make money.
What is a merchant account?
A merchant account is usually a third-party bank account that facilitates credit or debit card payments from customers to a business by holding card payments and then depositing them into a business's bank account. Some point-of-sale providers or payment processing providers include merchant account services.
How does a merchant account work?
After a customer pays with a credit or debit card, either in-person or online, a payment processor clears card transactions with card networks and issuers. The funds then go into the business's merchant account before moving to its bank account. Generally, funds are accessible one to two business days after the transactions.
How much does a merchant account cost?
The largest ongoing expenses associated with a merchant account are generally the credit card processing fees charged by the payment processor. Sometimes the merchant account provider and the processor are the same company; sometimes they're different.
Setup fee: A one-time fee paid upfront to set up a merchant account.

Monthly minimum fee: A minimum dollar amount you're required to pay each month in processing fees. For example, if the monthly minimum fee is $20, and you only owe $15 in processing fees for that month, you will be charged an additional $5 to meet the required minimum.

Monthly or annual fee: An ongoing fee paid each month or year for the services provided by your merchant account provider.

Early termination fee: A fee for breaking the terms of an agreement or ending a long-term contract early. This fee is often determined by the length of time remaining on your contract and/or your monthly processing volume amount.

Statement fee: An administrative fee for mailing statements.

Batch fee: A flat fee paid when all of your transactions for the day are batched together and sent to the merchant account or payment processor.

Chargeback fee: A fee the merchant pays when a customer disputes a charge on their credit card.
Which businesses need a merchant account?
A merchant account is a must-have in order to accept credit card transactions. Many payment processors allow you to set up a dedicated merchant account, meaning the account is specifically underwritten for your business. Because of the approval process, these accounts generally take longer to apply for and set up.
However, a dedicated merchant account isn't your only option. You could also use a payment service provider, which allows you to accept card payments using an aggregated merchant account. Such an account is typically much faster to set up.
Use a dedicated merchant account when:
You require personalized customer service, pricing and scalability. Because a dedicated merchant account requires an extensive application process, the provider will be more familiar with your business. Often, that makes it easier to negotiate rates or get assistance.

You have high sales volumes or process a high number of transactions each month. Many merchant account providers offer discounted transaction fees based on sales volume and number of transactions.

You do business in a high-risk industry. In industries with a greater risk of fraud and chargebacks, such as telemarketing or infomercial sales, having a dedicated merchant account may be the only option available; many payment service providers don't work with high-risk merchants.
Use a payment service provider when:
You want to start accepting card payments quickly. Because a payment service provider combines several businesses into one large merchant account, the risk is smaller and the qualification process is easier. You can usually start accepting payments on the same day you apply with the payment service provider.

You are just getting started with a business or have low sales volumes. Most payment service providers have a simpler pricing structure and flat-rate transaction fees, making it easier to predict and understand your expenses.

You aren't ready to get locked into a contract. If your business is new and/or you're unsure of its growth trajectory, it's best to avoid startup costs and long-term contracts. Payment service providers generally have month-to-month options with no setup fees.
How to get a merchant account
Define your needs. Take a good look at your business to determine exactly what features you need in order to accept electronic payments. Many merchant account providers offer customizable options to fit your business needs.
Research your options. Once you've narrowed down your top three to five options, schedule a consultation with each provider. This is a good opportunity to request a quote, get a feel for the customer service and ask about fees.
An application for a merchant account is similar to a business loan application. Generally, you will need to show that you are a legitimate business, have an established bank account, and are in good credit standing. An account provider may ask for your business license, EIN, articles of incorporation or business bank account information among other items to determine your eligibility.
Fill out an application. You will complete an application and go through the underwriting process, during which the payment processor will determine your eligibility based on factors such as your type of business, where it's located, how long it's been open and your sales volume.
Top merchant account providers
Stax is a subscription-based service that offers flat-rate monthly plans and 0% markup on interchange fees. Plans start at $99 per month and include a terminal, ACH processing and analytics. Credit card processing fees include the interchange rate plus 8 cents for in-person transactions or 15 cents for keyed-in transactions. The all-in-one payment platform allows users to manage their transactions from a single dashboard. Read our full Stax review.
Similar to Stax, Payment Depot also offers a membership pricing model. Customers pay the interchange rate for each transaction plus a monthly subscription fee based on your processing volume.
Payment Depot doesn't charge a per-transaction fee on top of card network interchange fees. You can reprogram your existing terminal for free, or purchase terminals and point-of-sale systems for an additional cost. Read our full Payment Depot review.
Dharma Merchant Services uses an interchange-plus pricing model for their merchant services, which include a virtual terminal, customer database and online reporting. You pay a $25 monthly fee as well as additional fees that vary depending on the type of transaction.
Interchange plus 0.15% + 8 cents for in-person transactions.

Interchange plus 0.20% + 11 cents for online transactions.

Interchange plus 0.25% + 8 cents for in-person AmEx transactions.

Interchange plus; 0.30% + 11 cents for online AmEx transactions.
Frequently asked questions
Can anyone get a merchant account?
How do I create a merchant account?
How much does it cost to open a merchant account?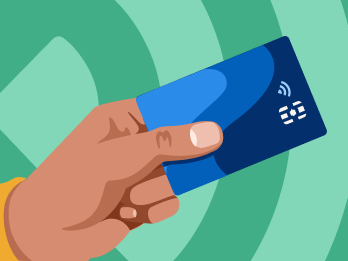 Accept payments, avoid surprises
Answer a few questions to match your business with our selected payment partners.