High-Risk Merchant Accounts and Credit Card Processing: What You Need to Know
A high-risk merchant account allows some businesses that are considered high risk to accept credit and debit card payments.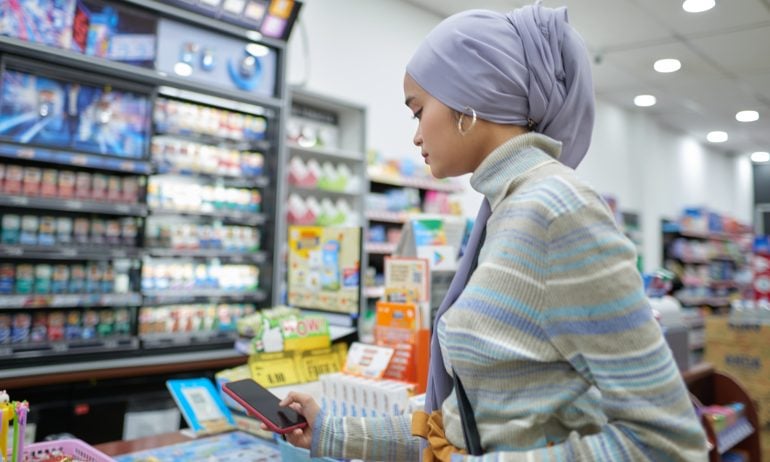 Many or all of the products featured here are from our partners who compensate us. This influences which products we write about and where and how the product appears on a page. However, this does not influence our evaluations. Our opinions are our own. Here is a list of our partners and here's how we make money.
A high-risk merchant account is required if a business with a greater risk of fraud or chargebacks — or with certain other characteristics — wants to accept card payments. For example, some processors won't work with specific industries, like tobacco and firearm sales. Many processors are wary of businesses that sell internationally, have subscription pricing or don't have much cash in the bank. However, if you run a so-called high-risk business and want to accept card payments, you're not completely out of luck: You can apply for a high-risk merchant account.
Best Payment Processors for High-Risk Merchants
For small-business owners in search of a payment processor that offers high-risk merchant accounts, NerdWallet has compiled a list of the best payment processors for high-risk merchants. Check out the list to compare monthly and processing fees, see the software that each integrates with, and understand the benefits and drawbacks of each processor.
Find the right payment provider to meet your unique business needs.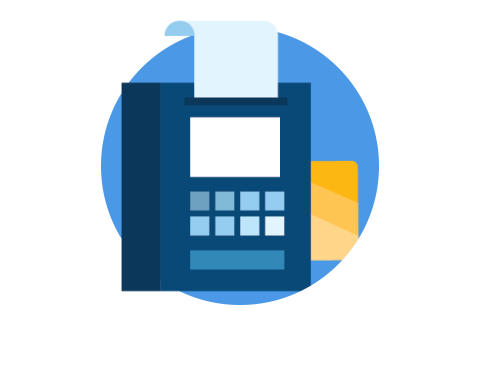 What makes a business high risk?
There isn't a single framework or central authority in the payments industry that determines which factors are risky. Instead, each payment processor, bank and payment service provider compiles its own standards.
Some companies state upfront that they don't work with certain industries, while others welcome all applicants. Generally, payment service providers are more stringent than merchant account providers about which types of businesses they accept. In either case, you'll be asked to submit an application with specifics about your business.
Ultimately, the company will make a decision about each application based on internal criteria. Some of the risk factors a company might consider include:
Industries that might be considered high risk
How do high-risk accounts differ from regular accounts?
Higher payment processing fees. A competitive payment processing fee for a standard retail small-business account might be 2.6% plus 10 cents, while the fee for a high-risk account might be 2.95% plus 25 cents. At those rates, for a $50 charge, a standard retail business would pay $1.40, while a high-risk merchant would pay $1.73. Actual fees vary by company.
Lengthier application process. If you need a standard small-business account, you might get approved in minutes or less. But high-risk accounts can take multiple days to get approval. High-risk merchants will be asked to share more information on their business, like bank statements, and they may have their personal credit checked.
Higher chargeback fees. On top of refunding the original transaction amount, businesses are subject to chargeback fees, which can range from $20 to $100 each.
Cash reserve requirements. The payment processor might hold on to some of a business's cash as a hedge. These cash reserve requirements are usually baked into the payment process itself using the following methods:

Capped reserve. The payment processor withholds a percentage of each completed transaction until the total balance reaches a predetermined level. At that point, the contributions stop, and the reserve remains until needed.

Rolling reserve. The payment processor sets aside a percentage (as high as 10%) of every completed transaction, which you receive later. If, for example, your agreement uses a six-month rolling basis, then in July you receive the balance from January, in August you receive the balance from February, and so on.

Upfront reserve. The merchant sends the payment processor a set amount that becomes the reserve. In some situations, the payment processor will instead withhold all completed transactions until the set amount is reached.
Volume caps. You might be barred from card transactions exceeding a certain dollar amount each month.

Additional technical requirements. For example, if you sell age-restricted products or services, the payment processor might require you to use tools that ensure you aren't selling to underage customers.
How payment processors make a decision
In most situations, a business owner doesn't apply for a merchant account directly. Instead, the starting point is to find a payment processor to partner with. The payment processor then works to find a banking partner where the merchant account will be opened.
Understanding your business
Andy Roth was formerly the director of strategic partnerships at Payline Data, a payment processing company that provides high-risk accounts. He explains that the process usually begins with a conversation. "We want to know more about their situation, what makes them high risk," Roth says. "There are multiple factors that make them high risk. The more data we have upfront, the better we'll be able to help."
Thinking about the long term
Opening a high-risk account isn't a one-time thing; it's the beginning of a long-term relationship. Payment processors have an ongoing financial stake, as they assume the risk that a merchant won't be able to cover a chargeback, which is when a customer disputes a charge and funds must be returned to the issuing bank. Each payment processor has its own internal processes to ensure that an approved application is a good fit. In addition to personal discretion, payment processors use computer-based decision-making tools to assess applications.
Finding a banking partner
If a payment processor agrees that a business is a good fit, its next step is to find a bank that will open a merchant account. That bank will be the financial location through which dollars from each card transaction actually flow.
Roth says that many payment processors that offer high-risk accounts, including Payline Data, work with multiple banks to find a good fit. While a payment processing company might be willing to partner with a business, obtaining a merchant account is still a critical component. As a result, final approval "comes down to the banks themselves — they underwrite our policies," Roth says.
The relationships payment processors build with partner banks help them efficiently identify potential matches. "One bank may have a large portfolio of tobacco companies versus another that specializes in travel," Roth said in an email. "Knowing this ahead of time allows us to ensure that [clients] have the best experience in getting approved, gathering the needed documents ahead of time, rather than 'hoping' that this underwriting bank might take their business."
Of course, applying for a high-risk account doesn't guarantee you'll be approved. Some businesses might exhibit too many risk factors, even for payment processors specializing in that space. Additionally, if there's fraud or similar behavior in a business owner's past, it's going to be hard to find a payment partner, period. Mastercard keeps a list of merchants who violate certain policies, which can make it tough to get an account anywhere.
If a banking partner is identified, the account can be set up, then the business can begin accepting card payments.
What to do if you need a high-risk merchant account
If you need a high-risk merchant account, you can increase your odds of finding a payment partner by following these best practices:
Be open and honest during the application process. Trying to disclose as little information as possible can hurt your cause. "Communication and transparency are only going to help in these situations," Roth said.

Review your cash levels. Cash on hand can signify stability. Banks like to see 25% to 50% of monthly card transaction volume sitting in your account, Roth said.

Compile the right documents. Be prepared to share at least three to six months of bank statements during the application process. These statements should show where cash is coming from and where it's going. Some banks might want to see a few years of tax returns.

Assess which variables are in your control. You can't change whether payment companies consider your industry to be high risk, but you can take steps to improve your credit score or reduce chargebacks if those factor into your situation. Talk to your payment company to see if you can take steps to reduce your risk; there might be better rates for you if you do.

Communicate to customers clearly. Not all chargebacks are nefarious. Some are the result of unhappy customers. You can take steps to reduce those kinds of chargebacks. Is your return policy or shipping policy understandable and posted in an easily identifiable place? Can customers easily reach you if they want to resolve an issue directly?

Be ready to learn. Don't pretend to be a payment expert. Instead, rely on the expertise of the payment processor representatives. Ask for their help in setting up your payment process — and be prepared to implement their recommendations.
Finding a high-risk merchant account provider
Because of the wide variety of business needs and risk factors, companies that offer high-risk accounts typically rely on custom pricing. That means you aren't likely to find publicly available rates or terms. Instead, you'll need to set up a consultation with a company representative.
Finding a few payment processors to speak with is the first step in the process. Some payment processors specialize in serving specific industries. Many will try to reach potential customers through established industry channels, like trade magazines, websites or direct marketing. Familiarity with your industry can be helpful, so this might be a good place to start.
Next comes learning about what each payment processor offers. "I would have a conversation with the payment processor before I submit the application," says Don Apgar, former director of the merchant services advisory service at Mercator Advisory Group (now Javelin Strategy & Research). He says to investigate not only what the partnership would look like on day one, but also what it could look like in the future with questions like:
What experience does the payment processor have in your field, and what type of support will you receive to maximize your chances of success?

How long does it take for you to access your funds, and will there be a reserve requirement?

Are there circumstances under which the terms of your agreement can change? For example, if chargebacks exceed a certain level, you might see higher costs. The inverse is true as well: Some payment processors might reduce your costs if you meet certain thresholds.
Apgar also says to consider using more than one payment processor. "If the payment processor shuts down a storefront, you can still accept cash," he says. "But if you're in e-commerce and you get that phone call, you're done." He recommends thinking proactively and setting up accounts with multiple payment processors. An e-commerce business can use technology called a payments orchestration layer to facilitate payments among multiple payment processors.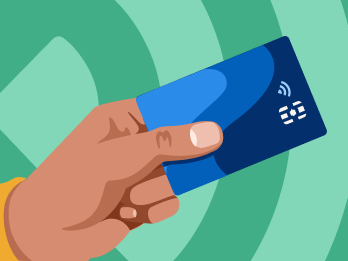 Accept payments, avoid surprises
Answer a few questions to match your business with our selected payment partners.
Find a payment provider tailored to your needs
Compare options
Compare features and pricing from our top payment picks.
Find a payment provider
Identify a payment provider that best suits your needs.
Open an account
Sign up with a provider directly on their website.