Payline Data Review: Features, Cost, Alternatives
Payline Data is a fairly-priced payment processor that was recently acquired by Pineapple Payments.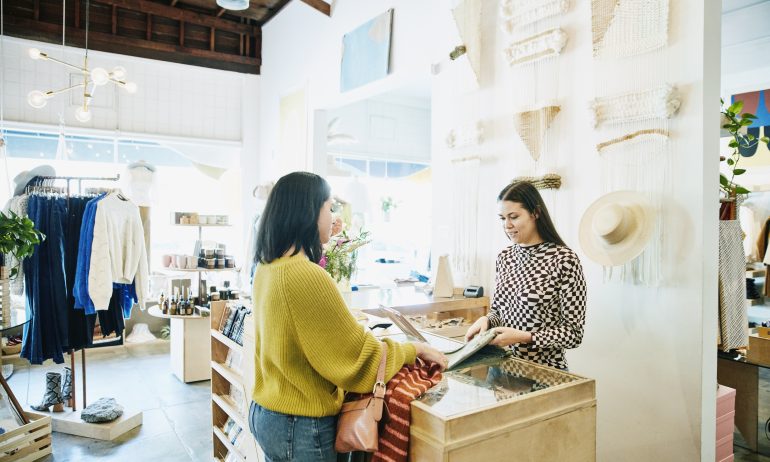 Many or all of the products featured here are from our partners who compensate us. This may influence which products we write about and where and how the product appears on a page. However, this does not influence our evaluations. Our opinions are our own. Here is a list of our partners and here's how we make money.
Payline Data is a Chicago-based payment processor that can accept most credit and debit card payments as well as e-checks and ACH transfers. Payline's affordable and transparent pricing helps business owners accurately calculate their payment processing fees, and its user-friendly interface makes it a good option for small-business owners.
Although some less-than-positive recent reviews have warned of unexpected charges after Payline's acquisition by Pineapple Payments, the company has also made some improvements. Following a website update, it posted rates online for greater pricing transparency and improved the quality of live customer support. For payment processing without monthly fees, consider alternatives like Square and PayPal.
In-person payments: Interchange plus 0.2% and 10 cents per transaction.

Online payments: Interchange plus 0.4% and 20 cents per transaction.

Plans are offered month-to-month and can be canceled at any time for no additional fee.

24/7 phone support, plus a dedicated blog featuring guides and tutorials on how to use Payline's products.

Payline partners with Verifi's Cardholder Dispute Resolution Network to offer fraud and chargeback protection. For extra security, Payline requires all customers to verify their CVV at check out and uses an AVS check system to confirm address information.

User-friendly, according to reviews.
Payline Data is a front-end processor, meaning it connects your business to credit card networks and provides authorization and settlement services with your merchant account. It directly integrates into most shopping carts and POS systems.
Depending on the nature of your business and the sales channels you use, Payline Data offers several methods to make sure you're able to accept payments from your customers. Payline Data provides solutions for in-store, online and mobile payments, as well as payment solutions for high-risk merchants, enterprise businesses and health care services.
If you're an e-commerce merchant, you'll need a payment gateway in order to accept payments online. Payline Data provides an in-house solution that integrates with a variety of e-commerce platforms and shopping carts, including Shopify and BigCommerce. You can use it to accept credit, debit and electronic payments, process invoices and arrange recurring payments. The company also offers an API that allows developers to integrate Payline's payments system into additional software products.
You can expect funds from your merchant account to be deposited into your business bank account by the next day.
Payline Data's pricing is affordable and transparent. The platform charges a small monthly fee for both in-person and online transactions, plus a per-transaction fee on top of the interchange rate for the credit card used. They offer the first month at no cost so you can try their software risk-free.
To estimate your business's monthly fees, Payline has a free calculator where you can input your payment method (online or in-person), average transaction amount and average monthly payment volume. For example, a merchant who processes $1,000 in in-person transactions per month at an average of $25 per transaction can expect to pay $30.00 in fees.
Both online and in-person plans are offered month-to-month and can be canceled at any time for no additional fee. PCI compliance is included at no additional cost. There's a $25 monthly minimum on per-transaction fees, and each chargeback is an additional $25.
It's important to note that the plan offerings — in-person for brick-and-mortar merchants and online for e-commerce businesses — can't be combined. Since paying the monthly fee for both plans isn't ideal, Payline Data is a better option for businesses that require only in-person or online sales, but not both.
Designed for: Merchants that take payments via mobile readers, countertop readers and in-store POS systems.

Software cost: $10 per month.

Payment processing cost: Interchange rate plus 0.2% and 10 cents.
Designed for: E-commerce merchants.

Software cost: $20 per month.

Payment processing cost: Interchange rate plus 0.4% and 20 cents.
Payline offers a variety of hardware options at cost from popular POS brands Clover, Ingenico, MAGTEK and more. Prices range from the IDTech card reader for $135 to the full Clover Station Duo bundle for $1,599.
Not only are Payline Data's prices affordable, but they're clear. Prices are explicitly stated on the website —  including interchange rates, per-transaction fees and other fees —   and the free calculator helps determine your monthly total. Also, if an issue ever arises with your service, you can stop using Payline at no cost.
Payline provides a dedicated account manager for each merchant account, with a calendar service that customers can use to schedule a call-back in as soon as 15 minutes. According to a Payline representative, customers can expect to get a response to all phone and email questions within 24 hours. Account managers also offer a free onboarding session for new Payline users.
Reduced information and features
The Payline Data website was redesigned after the company's acquisition by Pineapple Payments, a Pittsburgh-based payment processing company. This resulted in several months of minimal or inconsistent information on the platform's highly-reviewed features such as dedicated merchant accounts, integrated hardware and more.  Recently, important details on these features have returned to the website, though there are still a few inconsistencies.
Some recent reviews of Payline Data have been less than positive, citing unexpected fees and a lack of transparency from sales representatives. Though there are many positive reviews as well, some customers attested that they continued being charged monthly despite canceling their Payline accounts.
As a payment processor, Square's rates are a bit higher than what you get with Payline Data (in-person payments are 2.6% per transaction plus 10 cents). However, Square doesn't charge a monthly fee and provides a full range of POS hardware and software for a variety of businesses. If you want to have all your commerce needs met with one vendor, Square is a good way to go.
PayPal is one of the largest payment processors in the world, and it offers per-transaction fees that are similar to Square's (2.7% on in-person payments). Like Payline, it has solutions for brick-and-mortar and e-commerce merchants, plus features like mobile payments, invoicing and ACH transfers. PayPal also offers small-business features outside of traditional processing, including financing options, shipping services and a debit card. Like Payline, PayPal can integrate with most POS systems — all of which make it a solid option for small-to-medium businesses.
A version of this article was first published on Fundera, a subsidiary of NerdWallet.