Shopify Payments Review: Pros, Cons, Alternatives
This payment service is a seamless choice with flexible checkout options and transparent fees.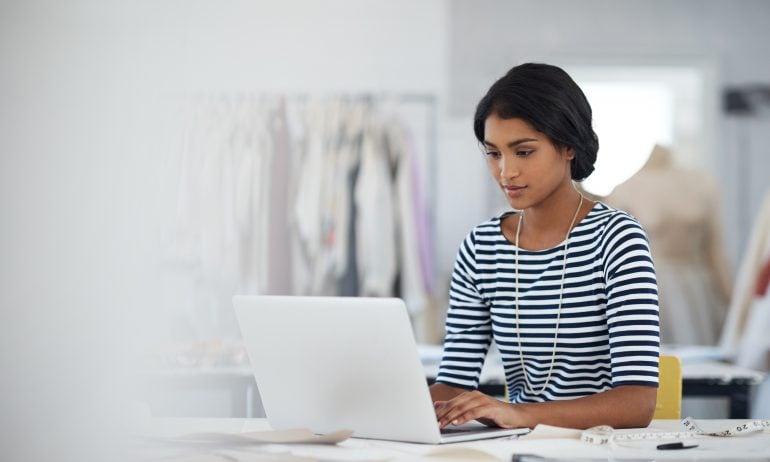 Many or all of the products featured here are from our partners who compensate us. This may influence which products we write about and where and how the product appears on a page. However, this does not influence our evaluations. Our opinions are our own. Here is a list of our partners and here's how we make money.
Shopify Payments is an integrated payment service that allows you to accept payments almost immediately after signing up. With Shopify Payments, you don't have to set up a third-party provider to process, and the service is included with all subscription plans.
Shopify Payments offers multiple payment methods and competitive processing rates, making it an ideal choice for businesses that are using Shopify for an e-commerce platform or point-of-sale system.
However, this payment service is not available in all countries, and it doesn't work with businesses in certain high-risk industries.
2.4%, 2.6% or 2.9% plus 30 cents for online payments for Advanced, Shopify or Basic plan, respectively.

2.4%, 2.5% or 2.7% for in-person payments for Advanced, Shopify or Basic plan, respectively.

$29 per month for Basic, $79 per month for Shopify or $299 per month for Advanced plan.

Visa, Mastercard, American Express, JCB, Discover, Elo, Diners Club debit and credit cards, PayPal, Apple Pay, Facebook Pay, Google Pay, and Amazon Pay.

Sales channels include Facebook, Instagram and Google.

Operating systems include Apple iOS and OS.

No set contract length. You can stop using Shopify Payments at any time with no cancellation fee.

Two business days. Banks can take 24 to 72 hours to process deposits. You can also set up payouts on a weekly or monthly schedule.

24/7 customer support included with all Shopify plans.
How Shopify Payments works
Shopify Payments lets you accept payments through your Shopify online store. Because Shopify Payments handles the payment processing for you, you're able to start accepting payments as soon as your store goes live. Shopify Payments is integrated into Shopify stores so that customers have a seamless checkout experience and businesses can keep their payments and sales information together within the Shopify ecosystem.
Shopify Payments accepts major credit cards, including Visa, Mastercard, Discover and American Express. It also accepts Diner Club debit and credit cards, and Elo, JCB and Union Pay automatically through Discover. Businesses can select plans that allow them to sell in multiple currencies and manage their online stores for international customers. However, there is a 1% fee for transactions on credit cards that are issued outside the United States.
Most payouts for stores in the U.S. hit bank accounts within two business days. Shopify Payments doesn't restrict your transaction volume and always transfers your funds on the same payout schedule as long as you have more than $1 available to be paid. In some cases, Shopify Payments might require a 30-day payout period or a reserve of funds to counteract potential issues, but you'll be notified if these affect your store.
Businesses must select an e-commerce plan to set up an online store and use Shopify Payments. Each plan includes a different set of features and charges a different set of transaction fees for online and in-person sales. Because Shopify Payments is included in the monthly plans, there are no additional charges for using the service.
Shopify charges flat-rate payment processing fees that are consistent regardless of the type of card your customer uses. However, the specific rates you pay depend on which Shopify subscription plans you choose, and whether your customer pays online or in person.
| | | | |
| --- | --- | --- | --- |
| | | | |
| | | | |
| | | 2.9% plus 30 cents per transaction. | |
| | | 2.6% plus 30 cents per transaction. | |
| | | 2.4% plus 30 cents per transaction. | |
| | Starting at $2,000 per month or quote-based for businesses with high-volume sales. | Quote-based; varies by location. | Quote-based; varies by location. |
Unlike some payment processors, Shopify does not charge any additional monthly fees for use of Shopify Payments. Similarly, there are no setup fees or cancellation fees. However, there are a few optional and circumstantial fees:
Chargeback fee. If you experience a chargeback, Shopify will charge a $15 fee. If you win the chargeback, Shopify will refund the fee.

Alternative payment gateway fee. For businesses that use a third-party payment provider instead of Shopify Payments, Shopify will charge a transaction fee above the credit card processing fees you pay to your provider. The fee depends on the monthly plan you choose.

POS Pro fee. All monthly plans come with Shopify POS Lite features. If you want to upgrade to POS Pro for advanced features, you'll be charged $89 per month per location.
Use this calculator to estimate your monthly costs for each Shopify Payments plan. Select the types of payments you'll accept and estimate the monthly total for each type of transaction to see how they affect the total cost. The types of transactions include:
Online credit card transactions. A customer pays through any online channel, including a webpage or social media platform, or you enter the credit card information manually without the customers swiping, dipping or tapping their card.

In-person credit/debit card transactions. A customer swipes, dips or taps their credit card at your terminal.

Transaction made with a non-Shopify payment gateway. A customer pays either online or in person, and you have set up a payment gateway outside of Shopify to work with Shopify Payments.
Flexible checkout and payment methods
With Shopify Payments, you can allow customers to use a variety of payment methods, including credit cards, debit cards and even PayPal. Customers don't have to leave your website to place an order and submit payment, plus Shopify stores automatically meet PCI compliance for secure payment processing.
Shopify Payments also gives you the ability to customize your checkout page, sell in different languages and multiple currencies, and implement accelerated checkout so returning customers can complete their orders more quickly.
Shopify Payments is integrated with all Shopify subscriptions, making it easy for you to start accepting and processing customer payments after launching your store. Because it's integrated as part of the Shopify ecosystem, it's easier than signing up for a third-party processor and connecting it with Shopify.
And because Shopify Payments is built into the Shopify platform, you can track your orders and payments, customize your payout schedule, enable fraud filters, and perform fraud analysis to help you identify suspicious transactions — all within your account.
Transparent, flat-rate fees
The payment processing fees you receive with Shopify Payments are transparent, a flat rate and don't change based on the type of card your customer uses.
Additionally, Shopify's rates are competitive in the marketplace for both in-person and online payments, and you can access lower rates by upgrading your subscription. Moreover, whereas some providers charge a separate and higher rate for manually keyed-in payments, Shopify simply charges you at your online payment rate.
Accept payments without worry
See our payment provider recommendations that fit your business.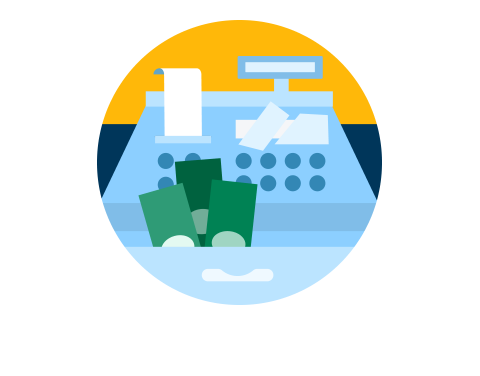 Monthly fee (higher for advanced features)
Shopify charges a monthly fee for e-commerce plans, which are required to use Shopify Payments. This cost is in addition to the transaction fees charged for processing payments. Additionally, the cost of plans with advanced features can jump quite a bit — as high as $299 per month for the Advanced plan.
Fee for third-party gateways
Shopify also charges a fee if you use a different gateway to process online payments. While the company makes it easy to use its own gateway, businesses that prefer to use a third-party option will lose a little more money with each transaction.
Alternatives to Shopify Payments
Stripe is a great option for businesses that want to truly customize their online payment experience. With Stripe, you have access to a robust developer platform, 24/7 customer support and a variety of payment methods.
For businesses that want a more streamlined checkout option, Stripe offers out-of-the-box integrations with e-commerce platforms, accounting software and more. Stripe charges a flat transaction fee of 2.9% plus 30 cents for all purchases, regardless of the type of payment or transaction method.
Square offers free website hosting and a flat-fee, pay-as-you-go pricing structure without a monthly fee. If you already have an online store, you can integrate Square as your payment gateway, and businesses can also connect Square with social media accounts. With a robust POS system designed for entrepreneurs and a hardware lineup for all sizes of businesses, Square is a great option for small businesses.