Shopify Payments Review: Pros, Cons, Alternatives
This payment service is a seamless choice for Shopify users. However, you may experience holds on funds at Shopify's discretion.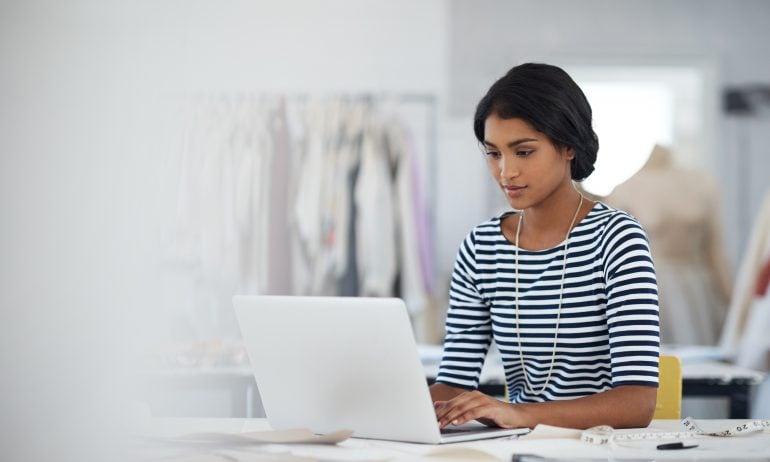 Many or all of the products featured here are from our partners who compensate us. This may influence which products we write about and where and how the product appears on a page. However, this does not influence our evaluations. Our opinions are our own. Here is a list of our partners and here's how we make money.
Shopify Payments is an integrated payment service that allows you to accept payments almost immediately after signing up for a Shopify subscription. With Shopify Payments, you don't have to set up a third-party provider to process online or in-person payments — and the service is included with all subscription plans, no additional monthly fee required.
Shopify Payments offers flexible payment methods and competitive processing rates, making it an ideal choice for businesses that are using Shopify for an e-commerce platform or point-of-sale system.
This payment service is not available in all countries, however, and it doesn't work with businesses in certain high-risk industries. Additionally, although not uncommon among payment service providers, you may experience payment holds on your funds at Shopify's discretion.
Nerdy tip:
Shopify Payments is available only to Shopify users. If you're looking to use a different e-commerce platform or POS system, you'll need to consider alternative payment providers. Check out NerdWallet's guide to the
best credit card processing companies
for more options.
Flat-rate, transparent processing rates.

Easy and quick to set up.

No setup fees, cancellation fees or additional monthly fees.

Automatically integrated with Shopify e-commerce and point-of-sale.

Can accept a variety of payment methods and different currencies.

Available only in certain countries and regions.

Not available to businesses in specific industries, such as cryptocurrency, cannabis and gambling, among others.

Shopify can place a hold on your funds at its discretion.
Varies based on the Shopify plan you choose.

2.9% + 30 cents per transaction for online payments.

2.7% per transaction for in-person payments.

Visa, Mastercard, American Express, JCB, Discover, Elo, Diners Club debit and credit cards, PayPal, Apple Pay, Facebook Pay, Google Pay, and Amazon Pay.

Accept payments through Shopify online sales channels, including your online store, Facebook and Instagram.

Embed a buy button on your existing website and accept payments using Shopify.

Use an iOS or Android smart device paired with a Shopify card reader to accept payments in person.

No set contract length. You can stop using Shopify Payments at any time with no cancellation fee.

Funds are sent to your bank account two business days after a customer places an order with your store. You may not see funds in your account immediately. Banks can take 24 to 72 hours to process deposits.

Shopify also gives you the option to set up payouts on a weekly or monthly schedule.

24/7 customer support through email and live chat included with all Shopify plans. With the Basic Shopify plan or higher, you also receive 24/7 phone support.
How to set up Shopify Payments
Once you sign up for a Shopify account, you can automatically accept customer credit cards using Shopify Payments. However, to continue using this payment service provider, you need to complete the setup of your Shopify Payments account within 21 days of making your first sale. If you don't set up your account within those 21 days, payment will be refunded to your customer.
Before you begin the setup process, Shopify recommends first choosing your store currency. Your store currency can be changed in the "general" subsection of the settings menu, and it designates the currency you'll use to price your products and generate reports.
After choosing your currency, you can navigate back to the settings menu and click "payments." The payments screen will prompt you to complete your setup for Shopify Payments.
To complete your account setup, you'll need to provide basic information about you and your business, including:
Your employer identification number or Social Security number (depending on your entity type).

Your business's legal name.

Your name, job title, date of birth and address.

The last four digits of your Social Security number.

The name and email address of anyone who owns 25% or more of your business, plus how much they own.

Description of your business.

How you want your store to appear on customer billing statements.

Your bank account information.
Your bank account must be a checking account (savings accounts are not eligible) that can accept electronic transfers and use the payout currency of your region.
Once you've submitted this information, you should receive approval almost instantly. If Shopify has any questions about your account, however, you may be asked to provide additional documentation, such as a government-issued ID or a business license. After your setup has been finalized, you can customize your payout notifications, add any necessary tax information and implement fraud prevention checks.
Shopify charges flat-rate payment processing fees that don't change based on the type of card your customer uses. However, the specific rates you pay will vary based on which of the Shopify subscription plans you choose, and whether your customer pays online or in person.
The chart below shows the costs of the different Shopify subscription plans and their respective payment processing fees.
| | | | |
| --- | --- | --- | --- |
| | | | |
| | | 2.9% + 30 cents per transaction. | |
| | | 2.9% + 30 cents per transaction. | |
| | | 2.6% + 30 cents per transaction. | |
| | | 2.4% + 30 cents per transaction. | |
| | Starting at $2,000 per month or quote-based for businesses with high-volume sales. | Quote-based; varies by location. | Quote-based; varies by location. |
Unlike some payment processors, Shopify does not charge any additional monthly fees for use of Shopify Payments. Similarly, there are no setup fees or cancellation fees. If you experience a chargeback, Shopify will charge a $15 fee. If you win the chargeback, Shopify will refund the fee.
For businesses that use a third-party payment provider instead of Shopify Payments, Shopify will charge a transaction fee above the credit card processing fees you pay to your provider. However, this transaction fee is waived for Shopify Payments users.
Use this calculator to estimate how much your monthly costs for each Shopify Payments plan. Select the types of payments you'll accept and estimate the monthly total for each type of transaction to see how they affect the total cost. The types of transactions include:
Online credit card transactions. A customer pays through any online channel, including a webpage or social media platform, or you enter the credit card information manually without the customers swiping, dipping or tapping their card.

In-person credit/debit card transactions. A customer swipes, dips or taps their credit card at your terminal.

Transaction made with a non-Shopify payment gateway. A customer pays either online or in-person and you have set up a payment gateway outside of Shopify to work with Shopify Payments.
Benefits of Shopify Payments
Flexible checkout and payment methods
With Shopify Payments, you can allow customers to use a variety of payment methods, including credit cards, debit cards and even PayPal. Customers don't have to leave your website to place an order and submit payment — plus, Shopify is Level 1 PCI-compliant and uses 256-bit SSL certificates to keep customer data secure.
Shopify Payments also gives you the ability to customize your checkout page into different languages, sell in multiple currencies and implement accelerated checkout so returning customers can complete their orders more quickly. And, if a customer places an order using a mobile phone, Shopify generates a mobile-optimized shopping cart checkout.
Seamless integration, easy to set up
Shopify Payments is integrated with all Shopify subscriptions, making it easy for you to start accepting and processing customer payments after launching your store. You have to provide basic information about you and your business to set up Shopify Payments, but you can receive approval almost immediately — the process is no more difficult than applying for a business bank account.
Unlike some payment gateways, you don't have to apply for a separate merchant account to use Shopify Payments, and you don't need to verify that your payment provider is compatible with your e-commerce platform or point-of-sale system.
Plus, because Shopify Payments is built into the Shopify platform, you can track both your orders and payments, customize your payout schedule, enable fraud filters, and perform fraud analysis to help you identify suspicious transactions — all within your account.
Transparent, flat-rate fees
The payment processing fees you receive with Shopify Payments are transparent, flat rate and don't change based on the type of card your customer uses. (Some providers have different rates for American Express credit cards, for example.)
Additionally, Shopify's rates are competitive in the marketplace for both in-person and online payments, and you can access lower rates by upgrading your subscription. Moreover, whereas some providers like Square charge a separate (and higher) rate for manually keyed-in payments — in-person payments where you type in the credit card number instead of using the card reader — Shopify simply charges you at your online payment rate.
Accept payments without worry
See our payment provider recommendations that fit your business.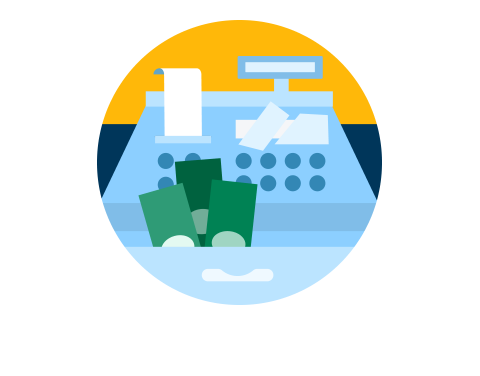 Drawbacks of Shopify Payments
Shopify can hold the payout of your funds at its discretion, as well as suspend your use of its payment services. Typically, these actions can occur if Shopify determines that your business is ineligible for a Shopify Payments account, if you are considered to pose significant credit or fraud risk or if you are found to violate the terms of the Shopify Payments Terms of Service.
If a hold is placed on your account, you'll receive an email with additional information. To resolve the issue, you can respond directly to the email and work with the Shopify team. Although payment holds are not uncommon among payment service providers like Shopify, many customers on the Shopify community forum and online review sites make note of payment hold experiences.
Not available to all businesses
Although Shopify is available to small-business owners all over the world — and currently has merchants in over 100 countries — Shopify Payments is available only in 17 countries and regions. As of this writing, Shopify Payments is available in the U.S. and Puerto Rico, but isn't available in any other U.S. territories, Mexico or any nations in South America.
Additionally, Shopify restricts the use of its payments service based on industry — prohibiting businesses it deems high risk from account approval. Here are just a few of the types of businesses that are ineligible from using Shopify Payments:
Real estate opportunities.

Cannabis dispensaries and related businesses.

Telemedicine and telehealth services.

Travel reservation services and clubs.

Social media activity, such as the sale of followers.
If your business is ineligible for Shopify Payments for any reason, you can use a third-party provider to accept credit card payments. In this case, however, Shopify will still charge the additional transaction fee on top of the fees you pay your provider.
Alternatives to Shopify Payments
Online card and wallet payments: 2.9% + 30 cents per transaction.

In-person card payments: 2.7% + 5 cents per transaction.
Stripe is actually the payment processor that powers Shopify Payments. Stripe is a great option for businesses that want to truly customize their online payment experience. With Stripe, you have access to a robust developer platform, 24/7 customer support and a variety of payment methods.
For businesses that want a more streamlined checkout option, Stripe offers out-of-the-box integrations with e-commerce platforms, accounting software and more — including Shopify.
To make the most of Stripe, you'll need some developer knowledge or developer assistance. Additionally, while Stripe excels as a processor for online payments, businesses that are going to be doing more in-person sales may find a provider with features better suited to their needs.
If you decide to use Stripe with Shopify, you'll have to pay Shopify's additional transaction fee on top of the fees that Stripe charges — making the standard Stripe fees much less competitive.
Looking for a complete alternative to Shopify and Shopify Payments? Read some of our reviews of popular e-commerce platforms and point-of-sale systems.