Dharma Merchant Services Review 2022: Pricing, Features and Alternatives
Is Dharma Merchant Services the right fit for you? We dive into the Dharma credit card processing and merchant services fees so you can make a decision.
Many or all of the products featured here are from our partners who compensate us. This may influence which products we write about and where and how the product appears on a page. However, this does not influence our evaluations. Our opinions are our own. Here is a list of our partners and here's how we make money.
Dharma Merchant Services is a merchant services provider that prioritizes simplicity and affordability, fees and payments that small-business owners encounter. Plus, its platform-agnostic software system allows business owners to use the point-of-sale hardware of their choosing. All told, Dharma Merchant Services offers a great service at a great price, so long as your business meets the $10,000 monthly transaction limit.
Accept payments without worry
See our payment provider recommendations that fit your business.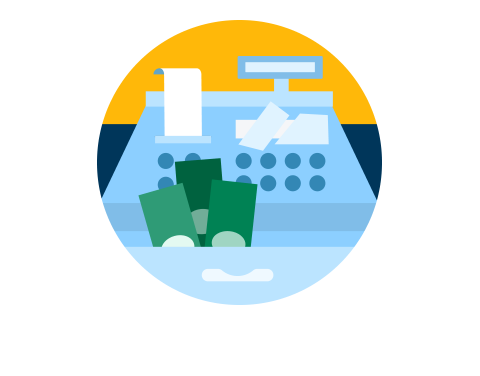 What is Dharma Merchant Services?
In order to understand exactly what Dharma Merchant Services is and what it offers, we have to dive into what makes a merchant services provider first. A merchant services provider (or MSP for short) is a company that helps retailers process credit card transactions. This means in-store swipes, online payments or a combination of both. MSPs typically offer their client companies credit card machines, POS terminals and online credit card transaction processing.
MSPs fill a vital role in the commerce space. Without them, businesses would have to rely on cash or check payments, and could not process all of the credit card transactions that make modern businesses hum. Dharma Merchant Services provides the back-end software to help power your small business's ability to accept credit card payments.
Dharma Merchant Services costs $20 per month in addition to transaction costs that come with use of the system, and there's no fee to get started.
The Dharma Merchant Services system shines when it comes to transaction and interchange fees. Every time you conduct a credit or debit card transaction, the card issuer charges you a fee. So does the MSP. You typically can't get around paying a credit card company fee, but each MSP offers its clients different fees, which means that one MSP might give you a better deal than the next.
Dharma Merchant Services has a low fee rate, particularly when compared to its competitors. The company outlines its fee structure on its site, and it varies depending on the kind of business you run. If your business is primarily online or over the phone, you'll pay 0.20% of the transaction total every time you make a credit card sale, plus a flat 10-cent fee. If you run a brick-and-mortar storefront, those charges drop to 0.15% of the transaction total on top of a flat seven-cent fee. The restaurant rates are the same as its storefront rates as well. If you opt to accept American Express, Dharma Merchant Services charges 0.25% of the transaction amount, as well as a seven-cent fee every time a customer pays with an American Express card.
Dharma Merchant Services' performance and costs make it a great fit for businesses that conduct at least $10,000 a month in credit card transactions. It provides clear and easily accessible information about all of its pricing on its site. Plus, it doesn't charge for little things, such as PCI compliance or batch fees.
Another great mark in Dharma Merchant Services' favor is the platform's flexibility with different POS providers. It does not require customers to purchase custom, proprietary POS machines and terminals. Instead, the software works with several existing POS systems, which allows you to pick the solution that works best for you. Dharma Merchant Services promotes the Poynt Smart Terminal on its website, but it also works with Clover, Aloha, Micros, Shopify, Squirrel POS, NCR Silver and many others. Here's a full list of the POS systems Dharma Merchant Services supports.
Last (but certainly not least) is Dharma Merchant Services' commitment to ethics, sustainability and giving back. The company is up-front about its commitment to doing good while doing well, opting to work with sustainable and minority-owned vendors whenever possible. It's also donated more than $100,000 to a variety of charities, and dedicates a percentage of its yearly profits to philanthropic goals.
For all of the great reasons to pick Dharma Merchant Services as your MSP, there are a few downsides that can't be ignored. The first is the company's barrier to entry in terms of monthly processing charges. If your business conducts less than $10,000 per month in transactions, Dharma is too big for you to use yet. The company sets a hard minimum here, which can preclude many early-stage small businesses from using the platform. If you're not conducting most of your transactions via plastic, you might need to look elsewhere.
Another drawback is that it requires customers to set up different accounts for online/telephone transactions and retail payments. You can manage both accounts easily, but need to separate each transaction type. This may be an inconvenience worth navigating, however, since online pricing is less expensive than brick-and-mortar costs. You'll end up saving money in the long run, even if it means dealing with the initial hassle of setting up two different accounts.
Dharma Merchant Services alternatives
If your small business doesn't quite qualify for Dharma Merchant Services' transaction limits, or if you're averse to setting up separate accounts for online and in-person transactions, the good news is that there are plenty of alternatives out there for you to consider.
For easy integrations: Braintree
Braintree integrates seamlessly with your existing website for hassle-free e-commerce, and even offers a virtual sandbox for prospective clients to test out their software before committing as a customer. Plus, Braintree makes it easy to customize its services to fit within your existing technology stack, meaning you don't need to completely restructure the rest of your business' tech in order to use the service.
The platform also gives each user their own unique merchant account, rather than bundling several payments from various clients into one account. This is a safer alternative to other providers that save costs by piling different transactions together. Plus, Braintree supports traditional payments through credit cards, but it also allows customers to use Venmo, Apple Pay, Google Pay, PayPal and other regional digital payment systems. The service supports more than 130 currencies worldwide as well.
Cayan's been a player in the MSP space for a long time. The company, first known as Merchant Warehouse, opened in 1998 and changed its name to Cayan in 2015. In 2018, Cayan was acquired by TSYS, a legacy merchant services provider that has been in business since 1959. So if you want to partner with a company whose roots run deep, Cayan might be the option for you.
Cayan offers a cloud-based channel that supports e-commerce, mobile and retail payments. The Genius platform supports several terminal and card reader options, and can be customized for your business through a variety of implementations. Plus, like Dharma Merchant Services, there are no early termination fees if you decide that Cayan isn't the right fit for you.
For simple solutions: Square
Square has perhaps the most name recognition of our list of Dharma Merchant Services alternatives, as well as among other MSPs out there. That's true for several reasons, chief among them being the platform's uniquely simple POS solutions, and its ubiquity among small businesses. Square provides free credit card readers that works with Apple and Android devices.
Square also offers attractive transaction pricing. Its standard in-person fee is 2.6% plus 10 cents for each transaction processed. Granted, this isn't as cheap as Dharma Merchant Services' fee structure, but Square's lack of monthly fees for payment processing and lower transaction threshold make it an attractive option for small business that may not hit Dharma Merchant Services' high minimums. Square is a straightforward option for small business owners who want to get started easily, and for whom simplicity is a must.
A version of this article was first published on Fundera, a subsidiary of NerdWallet.