Braintree Payments Review: Features, Pricing and Alternatives
Braintree doesn't charge monthly fees, PCI compliance fees or minimum transaction fees.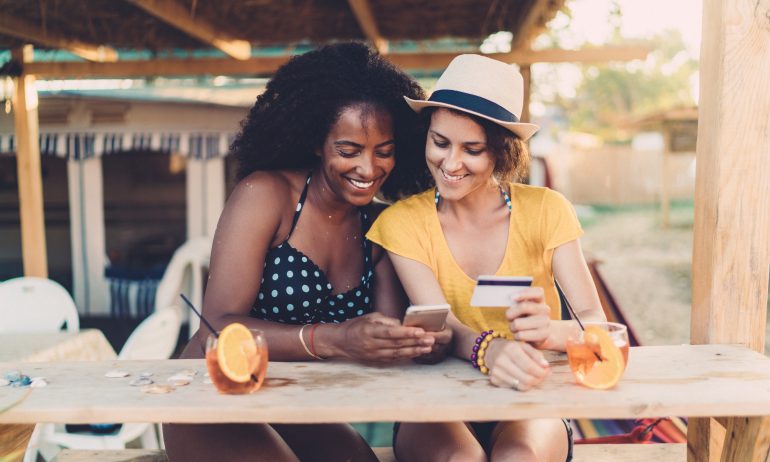 Many or all of the products featured here are from our partners who compensate us. This may influence which products we write about and where and how the product appears on a page. However, this does not influence our evaluations. Our opinions are our own. Here is a list of our partners and here's how we make money.
Braintree's focus on online payments makes it a good fit for e-commerce businesses, which will appreciate the company's transparent pricing and range of payment options. Traditional brick-and-mortar retail operations will likely want to explore a different payment processing company, though.
Find the right payment provider to meet your unique business needs.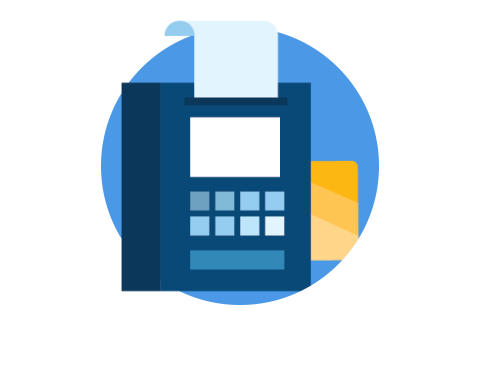 Braintree is a payment processor that allows online businesses to accept payments via app or website. It also provides merchant accounts and payment gateways. PayPal owns Braintree, and a PayPal Business account is required. Fees are 2.59% plus 49 cents per transaction for credit, debit and digital wallets.
Braintree is available for merchants in the United States, Canada, Australia, Europe, Singapore, Hong Kong SAR China, Malaysia and New Zealand.
Braintree Direct is Braintree's payment processing product. It allows businesses to accept payments online and on mobile.
Braintree focuses on e-commerce, but the service does support in-person payments for merchants that have PayPal Zettle card readers.
Businesses can accept the following payment methods with Braintree:

Credit and debit cards: Visa, Mastercard, American Express, Discover, JCB, UnionPay and Diners Club.

Debit cards: Visa, Mastercard and Maestro (some markets).

Prepaid debit or gift cards: Visa, Mastercard, Discover, American Express, Diner's Club or UnionPay.

Digital wallets: Apple Pay, Google Pay and Samsung Pay.

Other: ACH, Venmo (available only in the United States) and PayPal.

Cryptocurrency processing

Recurring billing and subscriptions

Email: 5 a.m. - 12 a.m. CDT M-Th & 5 a.m. - 8 p.m. CDT on Friday.

Phone: 8-7 CDT M-Th & 8-5 CDT on Friday.
Braintree charges a flat rate depending on the payment type. Businesses that process more than $80,000 in sales per month may qualify for discounted rates.
2.59% plus 49 cents per transaction credit cards, debit cards and digital wallets.

3.49% plus 49 cents for Venmo (U.S. only), transactions in non-U.S. currency or transactions outside the U.S.

0.75% for ACH (maximum fee of $5). Discounts available for enterprise businesses.
$0 monthly fees for payment processing, but $49 per month plus 10 cents per transaction for a Braintree gateway and $10 per month for third-party merchant accounts (along with any fees charged by their merchant account provider).

Merchants with their own American Express accounts pay 15 cents plus Amex's network fee.

Custom flat rates and interchange-plus pricing are available for businesses that process more than $80,000 per month.

Chargebacks are $15 each.

PayPal transaction rates are based on the terms of your PayPal account.
Transparent, competitive pricing
Braintree's rates are refreshingly straightforward when compared with other merchant service providers. The company charges a flat rate for most businesses and publishes those prices on its website. And Braintree's rates are competitive considering the company doesn't lump additional monthly fees on top of its per-transaction rate (more on that below). However, brick-and-mortar shops simply looking for a gateway will likely find better deals.
No contract, minimal fees
Braintree customers sign up on a month-to-month basis, so there's no lengthy contract or pricey early termination fees. There are few fees to speak of beyond the flat-rate, per-transaction fee for payments processed. Braintree doesn't charge additional monthly fees, PCI compliance fees or minimum transaction fees. The only fees customers can expect are a chargeback fee of $15 per incident and a 1% fee for converting transactions paid in foreign currency to U.S. dollars.
Braintree has a rating of just 1.2 stars on TrustPilot, a consumer review website, primarily due to poor reviews related to customer service. Complaints claim support service is unresponsive, with many waiting several weeks for issues to be resolved.
Not suited for brick-and-mortar retail
While Braintree offers the option to take in-person payments with a PayPal Here reader, the service is not set up to support traditional brick-and-mortar operations. As a result, retail stores, restaurants and other businesses that primarily accept in-person payments should explore other options.
2.6% plus 10 cents for in-person transactions (2.5% plus 10 cents with Retail Plus plan).

2.9% plus 30 cents for online transactions or invoices without a card on file.

3.5% plus 15 cents for manually keyed transactions or card-on-file invoices.
Overview: Square and Braintree offer many of the same benefits: transparent pricing, no monthly fees or PCI compliance fees, and no long-term contracts. However, Square offers payment processing solutions for brick-and-mortar retailers and restaurants (Braintree caters to e-commerce businesses). Other benefits include:
Competitive transaction rates.

No processing fees on customer refunds.

Free point-of-sale software and mobile card reader.
Interchange plus 0.15% + 8 cents for in-person transactions.

Interchange plus 0.20% + 11 cents for online transactions.

Interchange plus 0.25% + 8 cents for in-person Amex transactions.

Interchange plus; 0.30% + 11 cents for online Amex transactions.
Overview: Dharma Merchant Services is another top option for e-commerce businesses, with transparent rates and low transaction fees for online payments. Dharma uses an interchange-plus pricing model and offers reduced rates for businesses processing over $100,000 per month.
Compatible with a variety of point-of-sale systems.

No minimum transaction fees.