Bolt Payments Review 2021: Features, Pricing and Alternatives
Bolt Payments is a unique payment processing company that helps businesses complete online transactions seamlessly.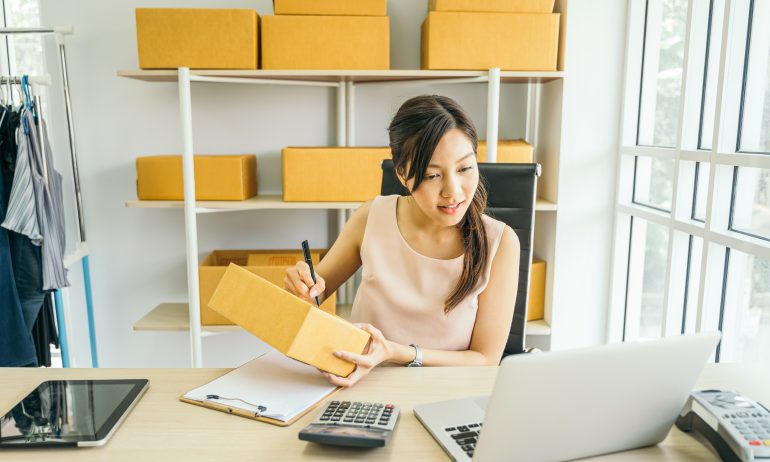 Many or all of the products featured here are from our partners who compensate us. This may influence which products we write about and where and how the product appears on a page. However, this does not influence our evaluations. Our opinions are our own. Here is a list of our partners and here's how we make money.
Efficiently processing payments is one of the most crucial aspects of running an online business. Bolt Payments, a new end-to-end payment platform, aims to make the entire checkout experience as frictionless as possible. The first service of its kind, Bolt Payments' advanced fraud protection technology, in-house risk team and streamlined checkout interface optimize payment processing for online retailers, resulting in fewer abandoned carts and fraudulent charges and more gained time and revenue.
Here's what you need to know about this unique payment processor and how it can help your business complete online transactions seamlessly. We'll also suggest a couple of alternative payment processing companies to consider if your business isn't a candidate for Bolt Payments right now.
Accept payments without worry
See our payment provider recommendations that fit your business.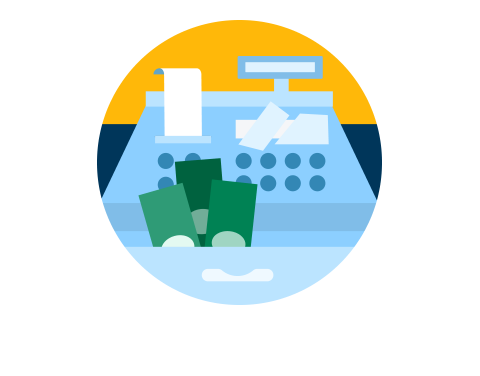 Bolt Payments is an all-in-one payment platform for e-commerce retailers. What sets Bolt apart from other checkout solutions is its integrated technology: Where most online checkouts actually entail several layered tools — including a payment gateway, payment processor, fraud detection services and shopping cart, plus a good amount of manually entered data at checkout on the customer side — Bolt stacks all of these tools into a single platform. That does away with the need for merchants to sign up for separate payment gateways (like Authorize.Net), shopping carts (like Magento) and fraud prevention services (like Signifyd).
Bolt's user-friendly interface makes the checkout experience much easier for customers, too, which reduces abandoned shopping carts and improves lead conversion.
All told, this optimized system is intended to help smaller online retailers compete with Amazon's famously streamlined checkout experience; now, your customers can make purchases with just a few clicks.
Bolt Payments bundles its features into three major topics:
Thanks to its advanced fraud detection tools, Bolt reduces your customers' manual input when they're checking out. For example, Bolt's checkout process requires your customers to fill fewer fields, like their billing address, in order to complete an online order. You can also provide your customers with the option to register for an account after they've completed their order, which drastically increases checkout fulfillment rates. In fact, one Bolt Payments case study found that Invicta, a major watch company, saw a 153% boost in its checkout conversion rate after switching to Bolt.
Bolt Payments also provides a virtual terminal so merchants can accept payments on their computers or phones, without needing external card-reading hardware. Its interface is also optimized for mobile — an extremely useful feature, as more than 50% of consumers now shop on their phones.
Also, Bolt currently integrates with major shopping carts including BigCommerce, Drupal Commerce, Magento 1, Magento 2, Prestashop, Shopify, Volusion, and WooCommerce.
One of Bolt Payments' most unique features is its advanced fraud technology. Bolt's risk tools, developed by its in-house team of engineers, analyze tons of data points within each transaction. With more available data, Bolt can accurately detect fraud when it does occur and eliminate the risk of erroneously declining legitimate transactions. Although its technology is powered by machine learning, Bolt's (human-powered) risk team reviews any suspicious activity the technology detects. That's unlike most fraud tools on the market, which are purely algorithmic and often lead to blocking good transactions.
Bolt is also the first payments platform to provide 100% fraud coverage, meaning that they'll handle and cover all fraud-related chargebacks from credit card companies. That's a welcome change from typical payment processes in which the merchant is responsible for these charges — which generally range between $15 and $20 per fraudulent transaction — and sometimes require merchants to sink hours into fighting false positives with their payment processor. Bolt's risk coverage applies to both domestic and international transactions, too.
On Bolt's centralized dashboard, merchants can track and manage important data about transactions and customer behavior. You can then export that data into analytics reports to keep for your records or use it for accounting purposes. On the dashboard, you can also review and force approve any transactions that Bolt's risk team flags as fraudulent. And if you run into any problems with your Bolt Payments service, you can contact a customer support representative via live chat, email or phone 24/7.
Bolt Payments designs custom quotes for each business. The provider will consider several factors when determining your costs, including your sales volume and risk of fraud, and give you a call to walk you through the price determination. Fees are flat-rate and per transaction, and Bolt doesn't charge additional fees on top of that for its services. The company claims that in exchange for this fee, businesses using the service will see a 10%-50% bump in revenue. That newfound revenue comes from a combination of increased conversions, fewer (or no) declined customers, and savings on chargeback costs, fraud tools and manual order review.
Bolt Payments provides a sandbox environment for retailers to demo the service for free before signing up.
Bolt Payments alternatives
There's really no one-to-one alternative for Bolt Payments, as there aren't any other products on the market that handle all aspects of the payment process within a single platform and offer customers such an efficient checkout experience.
However, there's certainly no shortage of online payment processors out there. In particular, we recommend taking a look at Stripe and Braintree, two of the most tech-forward checkout solutions on the market.
There's a reason why major tech companies like Postmates, Kickstarter, Glossier, Lyft and Slack all use Stripe as their payment processor: This platform boasts some of the most robust tools available for fully customizing checkout with a single integration. Even if you're not as large as these companies, Stripe is still an ideal payment processing solution if you run an online business and have a team of engineers that can take advantage of its industry-leading developer tools.
Stripe aims to streamline the entire payment process. With a Stripe account, users can easily manage, settle and reconcile all transactions from a centralized dashboard. Plus, merchants can accept virtually every payment type through several methods, including an embeddable checkout on your website or e-commerce store, in person with Stripe Terminal's physical hardware, and via invoicing.
Stripe is serious about safeguarding against fraud, too. Stripe Radar, the platform's fraud prevention technology, is a machine-learning tool that aggregates data from Stripe's millions of global users to detect bad transactions as accurately as possible. You can also use Stripe's 3D Secure service, which adds a layer of authentication to each credit card transaction. Plus, Stripe automates handling disputes with card networks on your behalf.
Some of the world's (other) biggest tech companies — like OpenTable, StubHub, Uber and TaskRabbit — count Braintree as their payment service provider of choice. Along with Stripe, Braintree is another online payment processor to consider if you want a totally customizable checkout experience for your online business.
Braintree gives merchants the tools they need to virtually accept and process all major credit and debit cards, ACH payments, PayPal, Venmo (in the U.S.), digital wallets and local payment methods in 130+ currencies from 45 countries. Plus, Braintree is a Level 1 PCI DSS compliant service provider, which means its platform meets the highest level of data security standards. In addition to basic fraud protection program, Braintree offers merchants advanced fraud protection tools through its partner Kount.
Other Braintree features include customizable sales reporting, recurring billing, global payout capabilities and integration with third-party apps. And as Braintree is owned by PayPal, Braintree merchants that need to accept in-person payments can download the PayPal Here SDK to its POS app, which will allow them to use PayPal's range of mobile card readers.
Is Bolt Payments right for your business?
Bolt is currently targeted toward online retailers that do seven to nine figures in annual sales volume. If your business doesn't currently hit that mark, you may want to hold off on signing up for the service until it's able to cater to smaller e-commerce businesses, and look into other tech-friendly payment processors, like Stripe and Braintree. That said, it can't hurt to reach out to Bolt Payments to inquire about whether you could benefit from the platform, or to request a free sandbox demo.
A version of this article was first published on Fundera, a subsidiary of NerdWallet.