⏰ Estimated read time: 6 minutes
PayPal's payment processing rates range from 1.9% to 3.5% of each transaction, plus a fixed fee ranging from 5 cents to 49 cents. The exact amount you pay depends on which PayPal product you use.
A $100 transaction will cost between $2 and $3.99. Over the course of a year, these fees can take a sizable chunk out of your bottom line.
PayPal's payment processing fees
PayPal is very transparent about its fees, though there are a lot of different kinds of PayPal fees. You can find the full fee structure on the Merchant Fees page on its website.
Transparency does come with a certain level of complexity, though, so we've summarized PayPal's current fees below.
How much are PayPal fees?
Digital payments (invoicing, checkout, pay with Venmo and other commercial transactions)

Send/receive money for goods and services

Standard credit/debit card payments

Alternative payment methods

PayPal Here (legacy offering for in-person payments)

Zettle (for in-person payments)

Online card payment services

Advanced credit / debit card

Per transaction rate is 3.5% for AmEx.

Per transaction rate is 3.5% for AmEx. There is also a $30 monthly fee.
In addition to the fees on this table, there are optional fees for online card payment services. Some fees, such as Chargeback Protection, can ultimately save you money. Other fees, like Advanced Fraud Protection, might give you peace of mind without being of any real benefit, especially if you aren't in a high-risk industry. You'll need to pay close attention to these fees, as they can quickly add up.
When you sign up for PayPal, your default rate will be the Standard Credit/Debit Card Payments rate of 2.99% plus $0.49 per transaction.

Choosing Advanced Credit/Debit Card Payments will give you a lower per-transaction rate of 2.59% plus $0.49; it will also give you access to features such as Chargeback Protection.

Be aware, though, that additional features incur additional fees — sometimes negating any savings. Weigh any benefits you will gain against these additional fees.

International transactions incur different per-transaction rates and fees as well as currency conversion fees. Again, PayPal's Merchant Fee page breaks down all its rates and fees in detail.
How to avoid PayPal fees
Here are three tactics to help lower the cost.
Offer another form of payment.

It may be less expensive to accept cash, checks and ACH transfers, for example.

Have customers pay less frequently.

PayPal charges a per-transaction fee as well as a percentage fee, so fewer transactions mean fewer per-transaction fees.

See if you can deduct the fees as a business expense.

Costs you pay to accept credit cards may be deductible, according to IRS Publication 535.
PayPal competitors and alternatives
PayPal is not without its competitors. Stripe and Square are the best known, but other "wallet" programs, such as Google Pay, are also worth your notice.
Stripe and Square
When it comes to rates and fees, Stripe and Square are — on the surface — more competitive than PayPal. Be careful, though, as these fees aren't always "apples to apples," as PayPal, Stripe and Square all have slightly different use cases.
You'll need to weigh the advantages of each against the features you need for your business, including integration into your website and point of sale systems. One of PayPal's best features of is how easy it is for customers to pay you. If your customer has a PayPal account, they don't have to reach for their wallet in order to pay. A few quick clicks and their purchase is complete. This can lead to higher sales conversions, which means more profit.
Stripe payment processing fees
2.7% plus 5 cents for in-person transactions.

2.9% plus 30 cents for online transactions.

3.4% plus 30 cents for manually keyed transactions.

4.4% plus 30 cents for international card transactions.
Square payment processing fees
2.6% plus 10 cents for in-person transactions.

2.9% plus 30 cents for online transactions.

3.5% plus 15 cents for manually keyed transactions.

3.3% plus 30 cents for invoices.
Google Pay
Google Pay is now competing on this front, and it is not currently charging businesses a fee to use its services. There are no fees at all if your customer uses a bank account to make a purchase through Google Pay.

Do note, though, that credit card providers might charge your business a transaction fee if your customer uses a credit card linked to their Google Pay account to complete a purchase.
Is PayPal a good deal?
Compared with other payment processors, PayPal is easy for businesses and customers to use. This makes it a good deal for many businesses. Even though you might pay slightly more in per-transaction fees with PayPal, the ease of collecting payments from your customers might be worth the additional cost.
Before you decide to go with PayPal or one of its competitors, consider which payment option will support your business best. Rates and fees shouldn't be the sole deciding factor when you're choosing a payment processor.
PayPal excels at simple website integration and effortless payments, whereas Square is great for brick-and-mortar businesses, and Stripe might be your best bet if you have a high-end e-commerce business. Take all of this into consideration before determining whether PayPal is a good deal for your business.
The best thing about PayPal and its competitors is that it's easy to switch between them. Unless you need hardware, like card readers or point of sale terminals, you can test PayPal, Stripe, Square and Google Pay simultaneously with no real risk to your business while you determine which option will work best for your business and your customers. And once you make a decision, it's easy to change your mind as your business grows.
On a similar note...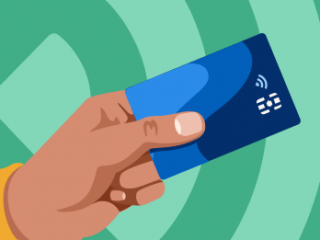 Accept payments, avoid surprises
Answer a few questions to match your business with our selected payment partners.