Wix vs. Squarespace: Which Is Best for Your Business?
Wix offers more custom and specialty features at lower price points, but Squarespace may be easier to use.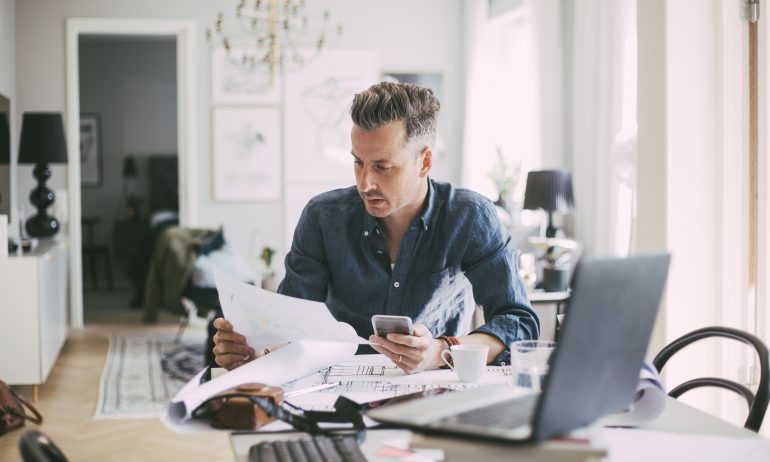 Many or all of the products featured here are from our partners who compensate us. This influences which products we write about and where and how the product appears on a page. However, this does not influence our evaluations. Our opinions are our own. Here is a list of our partners and here's how we make money.
Wix and Squarespace are highly customizable e-commerce website builders. Their biggest difference is that Wix offers far more features overall, which some may find overwhelming. If your needs are relatively simple and you don't have much staffing or expertise to dedicate to your website, Squarespace might be a simpler solution.
However, if your e-commerce business will take advantage of options like ticket sales or the ability to build a custom app, consider Wix instead. It's also likely a better choice for fitness businesses, hotels and restaurants thanks to specialized tools for these industries.
Here's how Wix and Squarespace compare.
Wix vs. Squarespace: Deciding factors
| | | |
| --- | --- | --- |
| | Wix's cheapest e-commerce plan, Business Basic, costs $27 per month. | Squarespace's cheapest e-commerce plan, Business, costs $23 per month plus a 3% transaction fee on all sales. The next plan, Commerce Basic, costs $27 per month with no transaction fees. |
| | Wix offers its own payments solution, Wix Payments, which charges 2.9% plus 30 cents per transaction for online purchases. If you choose a different payment gateway, Wix doesn't charge additional fees. | Stripe and PayPal. Stripe charges 2.9% plus 30 cents per transaction, and PayPal charges 3.49% plus 49 cents per transaction. |
| Online marketplace integrations | Amazon, eBay, Facebook, Instagram and Wish. | Native integrations with Facebook, Instagram, YouTube and Google Shopping. EBay integration requires a third-party extension. |
Restaurant, hotel, event and fitness features
All of Wix's business plans include Wix's business apps — Wix Restaurants, Hotels, Events & Tickets and many more. They also include the Wix Fit feature set, which lets you manage staff, sell memberships and packages, send reminders for fitness classes and offer online classes.
Squarespace doesn't offer tools designed specifically for the fitness industry. Its users can turn to Tock, another Squarespace service, for hotel and restaurant features. But Tock's full suite of tools is pricey — starting at $249 per month. Even if you choose the features you need a la carte, Squarespace charges a transaction fee on ticket sales or takeout purchases powered by Tock.
Design your own custom app
Wix can help you design an app specific to your business without having to learn to code. This could build customer loyalty and create recurring revenue as customers get used to ordering certain types of products from your business.
You can't build an app using Squarespace as of this writing. That said, not every e-commerce business model requires an app — and it'd be another tool that you'd need to build and keep up to date, which would require time, knowledge and attention from a member of your staff or a contractor.
Built-in appointment booking
A key distinction between Wix and Squarespace is that appointment booking comes built in to Wix's business plan, while Squarespace offers it as a separate service for which you'll have to pay a minimum of $16 extra monthly. You can use Wix's appointment scheduling software to sell a variety of service types, sell memberships and packages, send reminders and manage your staffing.
Your choice of payment processor
Wix offers you the option to choose your own payment processor instead of requiring its built-in offering, Wix Payments. The more revenue your business generates, the greater your savings could be if you can find a cheaper payment processing company.
Squarespace lets you use PayPal or Stripe for payment processing. Stripe is the less expensive of the two, charging 2.9% plus 30 cents per transaction. The fees for Wix Payments — and for Square Online and Shopify, other market leaders — are the same.
Squarespace's feature list is shorter, but it provides most of the basics that content creators need. And if you're smaller or new to e-commerce, having fewer options may be a good thing — if it helps you get your website online quicker and use it more effectively. Read NerdWallet's review of Squarespace.
Squarespace has no limit on the number of products you can list. Wix caps listings at 50,000 — which will likely be sufficient for most e-commerce websites but isn't truly unlimited.
Simpler exclusive member areas
Squarespace's "member areas" are gated areas of your website accessible only to paying members. You can use them to publish online courses, launch exclusive features or paywall content. Membership areas come with additional costs, though — ranging from $9 to $40 per month, plus transaction fees.
Wix offers member areas, too, and they come with a huge number of customization options plus additional features like member forums. Again, there's a tradeoff. While forums, for instance, are a valuable feature, they'll require staff time to moderate.
Less reliance on third-party apps
Some of Wix's huge number of features are provided by third-party apps. Take shipping label printing, for instance: You can buy U.S. Postal Service labels directly from Squarespace, but Wix users will need to turn to Shippo or another shipping app. And Squarespace powers its own product reviews, while Wix offers various apps.
Third-party apps often work well; they just introduce an additional layer of complexity. For instance, you'll need to make sure data is syncing properly, you'll have to deal with a different company's customer support if you need help, and app providers may charge additional fees.
Wix vs. Squarespace: Pricing
In general, Wix wraps more features into its plans than Squarespace does. They all include appointment booking, for instance, which is billed separately with Squarespace.
You can also sell subscriptions once you sign up for Wix's Business Unlimited plan, which costs $32 per month. To sell subscriptions on Squarespace, you'll need to be on Commerce Advanced, which costs $49 per month.
Squarespace e-commerce plans include:
Business: $23 per month when billed annually or $33 month to month. This plan includes Squarespace's drag-and-drop website builder, inventory and order management tools and payment processing. But Squarespace charges a fee of 3% per transaction on payment processing — so if your online sales generate more than $133 per month or $1,600 per year, it's worth it to upgrade to Commerce Basic.

Commerce Basic: $27 per month when billed annually or $36 month to month. This plan includes product reviews, individual customer accounts, waitlists, low-stock alerts and your website's own online shopping cart, plus the ability to sell products on Facebook and Instagram. It also drops Squarespace's 3% transaction fee.

Commerce Advanced: $49 per month when billed annually or $65 month to month. Squarespace's highest-level plan lets you offer abandoned cart recovery, subscriptions, free shipping, dynamic shipping rates and automatic discounts for orders above a certain threshold.
You'll have to pay separately for Squarespace Scheduling, which offers appointment booking services. Prices start at $16 per month. You can use Scheduling on its own — without a Squarespace website — in which case it's cheaper than the cheapest Wix plan. However, if you also need a website, Wix will be cheaper than Squarespace.
Wix e-commerce plans include:
Business Basic: $27 per month. This plan includes unlimited product listings and Facebook and Instagram sales. It also gives you access to Wix's specialty features, like event hosting, ticket sales and appointment booking capabilities, plus tools designed for restaurants, hotels and fitness businesses.

Business Unlimited: $32 per month. This plan lets you sell subscriptions, and you'll get access to additional video and online storage space.

Business VIP: $59 per month. Wix's top-level e-commerce plan comes with unlimited online storage space. But its extra features — like product reviews, sales tax calculation and dropshipping — are provided by third-party apps that may come with caps or costs of their own.
Wix and Squarespace offer users one year of free domain registration.
Where Wix and Squarespace tie
Wix and Squarespace offer 14-day trial periods so you can decide whether they're the right website builders for you. However, Squarespace's is truly free — you don't have to provide a credit card upfront — whereas Wix's is a "money-back guarantee" that promises a refund if you're dissatisfied.
Built-in print-on-demand services
Squarespace allows you to set up a "custom merch" service, which relies on a third-party app called Printful to sell print-on-demand products. Wix also offers print-on-demand services with Printful — as well as two other apps, Modalyst and Printify.
Wix vs. Squarespace: Which is right for your business?
Wix is best for businesses that:
Run fitness businesses, hotels or restaurants, or often sell event tickets.

Want to design a custom app.

Have sufficient staff to devote time and attention to designing and managing a website.

Want to choose their own payment processor.
Squarespace is best for businesses that:
Prefer a simple website builder, even if it costs more.
A version of this article was first published on Fundera, a subsidiary of NerdWallet.