Is the Capital One VentureOne Rewards Credit Card Worth Getting?
Cardholders will find flexible rewards, but might miss out on the benefits of more premium travel cards.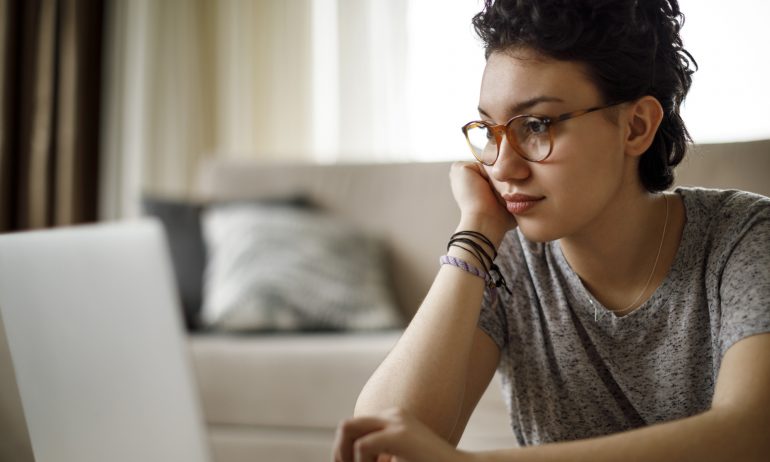 Many or all of the products featured here are from our partners who compensate us. This may influence which products we write about and where and how the product appears on a page. However, this does not influence our evaluations. Our opinions are our own. Here is a list of our partners and here's how we make money.
The no annual fee is designed for travelers looking for flexible travel rewards — an alternative to credit cards that reward users in the currency of a specific or group.
The miles you earn through everyday spending on the card can be redeemed for flights, hotels and other travel in Capital One's online booking platform. Or you can make travel purchases with the card, then use your miles to erase all or part of the charge from your bill. You can convert Capital One miles into the miles or points of 15+ partners including JetBlue, Etihad and Air Canada. You can even use your miles to .
With that kind of flexibility and no annual fee, it may seem like this is a perfect card for, well, everyone. But that logic falls apart when you consider that every credit card, even if it's free, carries an opportunity cost. Yes, the charges you make with the earn rewards — usually 1.25 miles for every dollar you spend — but you're missing out on rewards offered by other cards that may be a better fit for your spending habits and needs. Plus, you would be using up one of your in the event you're eyeing other cards.
Here's how to decide if the is worth getting.
A lot of credit cards make you charge $3,000 or $4,000 in the first few months to earn a pile of bonus miles. The has an easier hurdle to clear: .
If you can responsibly charge enough to hit that bonus, the is a good option. But if you can charge even more and avoid interest by paying off your balance in full every month, look at this card's cousin, the , where you can earn this bonus: .
The pays you 1.25 miles per every dollar you charge to the card in most categories. That's a solid earning rate but some users will find they can do better.
For example, the pays 2 miles per dollar charged to the card. This card carries a annual fee, which can pay for itself if you spend a lot on the card. A little math can put the choice in perspective.
If you were to charge $12,000 in a year on the , at a rate of 1.25 miles per dollar, you would get 15,000 miles worth about 1 cent each for travel — the equivalent of $150.
If you were paying the annual fee to carry the and used it to charge $12,000 in purchases in a year, you'd get 2 miles for every dollar — 24,000 miles — which are worth $240 toward travel. Subtract the annual fee and the net value you get using the pricier is $145 — just a hair short of the net $150 value you'd get from the no-annual fee .
So it comes down to this: Will your spending on the card significantly exceed $12,000 per year? If the answer is no, the no annual-fee will benefit you more.
Planning on heading out of the country at some point in the future? The won't charge you any foreign transaction fees on purchases you make outside the U.S. while many other cards charge about 3% on top of every purchase you make.
Many things can go wrong when you travel. You could get into an accident with your rental car or your credit card could be lost or stolen. As a Visa card, the comes with a range of travel protections that could come in handy in an emergency like travel accident insurance, 24-hour travel assistance and a rental car damage collision waiver.
This credit card comes with an array of fraud-fighting features. There's the Virtual Card Number option with Eno, which lets you generate a one-time credit card number to make charges online, saving you from sending your real account number into the cybersphere.
There's also the Card Lock feature with an easy-to-use app so you can freeze the card if it's lost or stolen. And if you're too late, there's the $0 fraud liability feature, which assures you won't be responsible for charges made on your card if it's lost or stolen.
With an annual fee of , the is a good deal. But it's not the only no-annual fee card on the market. Consider how your personal spending habits could add up to rewards using the and how it compares with its competitors (even those with a small annual fee). Then, ask yourself what the other benefits, like fraud protections and no foreign transaction fees, mean to you.
You want a travel credit card that prioritizes what's important to you. Here are our picks for the , including those best for: