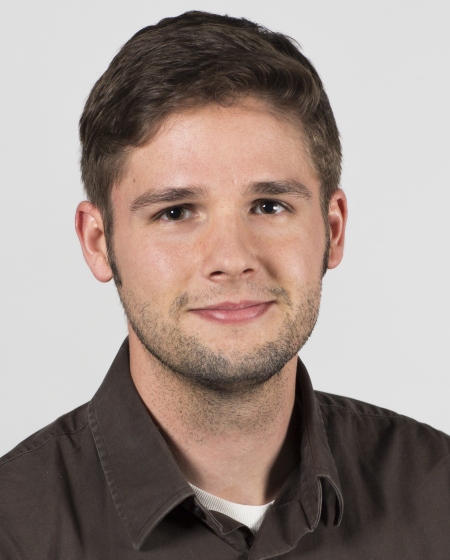 » This article is out of date
For the most current offers, see our list of best travel credit cards.
When it comes to credit card rewards, I'm what you might call a lazy optimizer.
In the past, I maximized my rewards by signing up for card after card and raking in the sign-up bonuses. That meant hitting spending requirements for bonuses each month, keeping track of when annual fees kicked in and learning the ins and outs of several loyalty programs at the same time.
I thought the effort was worth it. The average sign-up bonus for cards offering points was worth about $350 last year, according to NerdWallet data. With all of my spending acrobatics, I was making thousands of dollars in credit card rewards each year.
But I found the practice unsustainable. Juggling so many fees, limits and minimum redemptions felt like a draining part-time job, and the rewards I was earning weren't even that useful. My family and I mostly traveled to rural places and didn't have many opportunities to redeem our points at glitzy hotels. Even earning enough airline miles to cover a single flight for the four of us was a challenge.
After a couple of years playing this game, I decided to give it up. What I really wanted — and what I suspect many others want, too — was a way to earn the most rewards possible with the least effort. I took a break from thinking about sign-up bonuses and started thinking about credit cards' long-term value instead.
The magic number
When I was optimizing for short-term value, it made sense to use only one card at a time until I had earned the card's sign-up bonus. When I started thinking more about ongoing value, I realized I needed to have more than one card — but not too many — to optimize my earnings. For me, three credit cards seemed to be just enough to lift my ongoing earnings in a big way.
It was easy to find the keepers. My 15-card portfolio was like one of those failed group projects in high school: Everyone got the assignment, but only three did most of the work. So instead of splitting my expenses across several cards, I decided to centralize my spending on the three that earned the most rewards.
Soon, I started earning hundreds of dollars in ongoing rewards each year with almost no effort. I was also earning cash rewards this time, so I didn't have to mess with the loyalty programs or rewards platforms that I found so tedious.
It wasn't the same as my old method of maximizing rewards by a long shot. I wasn't exactly beating the system. Rather, I had just found a way to make the system work for me in the most efficient way possible.
How to build a wallet like a lazy optimizer
Many credit cards are what I'd call one-trick ponies — good for only one thing. The trick to maximizing your rewards with as little effort as possible is to get a few of these cards to work together, so you're earning more than 1% on all your purchases. Here's how.
Find one or two cards that beat your flat-rate card in those categories. If you spend most of your money in only a few places, as I do, co-branded travel cards and store cards will likely offer the most generous rewards rates. My wife and I use the Target REDcard, which offers a 5% discount on Target purchases, and the Amazon Prime Store Card, which offers 5% cash-back in the form of a statement credit on Prime purchases. But other cards also offer generous bonus rewards on broader categories.
Keep in mind that it's not always easy to find cards with high rewards rates and reasonable annual fees in certain categories. Very few general credit cards offer more than 2% rewards at restaurants, for example. (The Bravo Mastercard is one exception.) If you can't find a good card for a certain purchase, you can either put it on the flat-rate card or find a work-around.
MORE: Best Cash-Back Credit Cards of 2016
What do you do with the rest?
I knew I didn't want to close my other 12 credit cards at the same time, because doing so would have hurt my credit.
So I kept the no-annual-fee cards I wasn't using. I also converted some of my annual-fee credit cards to no-fee cards. In the end, I closed only a few. My credit didn't take much of a hit, but my costs dropped significantly. I still keep an eye on these cards to watch for unexpected charges, but for the most part, I focus most of my energy on my top three cards.
Finding time
When I decided to focus on credit cards' long-term value, rather than maximizing sign-up bonuses, optimizing my rewards was easy. I began earning hundreds of dollars in credit card rewards just by using the right card at the right time.
In the end, I'm happy to be a lazy optimizer. Because I'm not spending hours each week applying for new accounts and rotating expenses through old ones, I have more time to spend with my family and put those rewards to use. That's exactly what I wanted in the first place.
This experience brings to mind a quote often attributed to Albert Einstein: "Everything should be made as simple as possible, but not simpler." I couldn't agree more. Maximizing my credit card rewards wasn't a matter of getting more credit cards. It was a matter of letting go.