---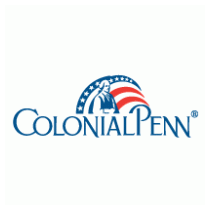 at a glance
Older people with health conditions can qualify for whole life coverage.
No medical exam is required for term or whole life.
Coverage amounts are small.
---
Overview
You may know Colonial Penn from its TV commercials featuring pitchman Alex Trebek.
For decades the company has focused on selling life insurance to older customers. Its most popular plan is still a guaranteed issue whole life policy for people ages 50 and older. Colonial Penn also offers term life insurance for ages 18 to 85, but the maximum coverage amount may be too small for many families.
No medical exam is required for any of the company's policies. Healthy people can generally get better prices from companies that consider more medical information when setting rates.
» MORE: The best life insurance companies
NerdWallet doesn't score Colonial Penn for its life insurance company rankings because customer satisfaction ratings aren't available. Colonial Penn isn't included in the annual J.D. Power U.S. Life Insurance Study, which measures customer satisfaction.
Click on the elements below to learn more.
A.M. Best financial strength rating: A- (excellent)
Colonial Penn's financial strength is "excellent," according to ratings agency A.M. Best.
Financial strength is important because it indicates how well an insurer can pay claims. It's especially important when choosing a life insurance company because claims might not be made until decades after a policy is purchased.
Consumer complaints: Worse than the median
Colonial Penn drew more complaints to state regulators than the national median for life insurance companies of its size in 2017, the most recent data available.
Colonial Penn's complaint ratio score for individual life policies was 2.66 in 2017. The score is the number of complaints adjusted for the insurer's market share. The national median is 1. Scores higher than 1 mean more complaints.
Colonial Penn life insurance coverage options
Term life: Applicants ages 18 to 75 can buy up to $50,000 of coverage. A medical exam isn't required, but there are health questions on the application. The initial price is based on gender and age when the policy goes into effect, then increases when the insured person moves into a new five-year age band. The policy can stay in effect until age 90.
Whole life: Up to $50,000 of coverage is available for applicants ages 40 to 75. The application asks health questions, but there isn't a medical exam. The price is based on age and gender and will stay the same throughout the life of the policy.
Guaranteed acceptance whole life: People ages 50 to 85 can apply, and acceptance is guaranteed. There are no health questions or medical exam. Coverage amounts depend on the applicant but the maximum is generally under $20,000. The full death benefit isn't paid out if the insured person dies during the first two years.