---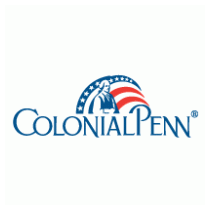 at a glance
Older people with health conditions can qualify for whole life coverage.
No medical exam is required for term or whole life.
Coverage amounts are small.
---
Amid the COVID-19 pandemic, not all companies are accepting new life insurance applications. For the latest information on how to cope with financial stress during this emergency, see NerdWallet's financial guide to COVID-19.
You may know Colonial Penn from its TV commercials featuring pitchman Alex Trebek.
For decades the company has focused on selling life insurance to older customers. Its most popular plan is a guaranteed issue whole life policy for people 50 and older. Colonial Penn also offers term life insurance for ages 18 to 75, but the maximum coverage amount may be too small for many families.
» MORE: Compare life insurance quotes
Colonial Penn life insurance
No medical exam is required for any of the company's policies. Healthy people can generally get better prices from companies that consider more medical information when setting rates.
Colonial Penn's term and whole life policies are available with an "early payout" rider that allows you to receive part of your death benefit if you're diagnosed with a specific health condition. You can choose coverage for heart attack or stroke, certain cancers or a debilitating chronic illness such as Alzheimer's disease. If you develop the condition you chose, or if you're diagnosed as terminally ill (with a life expectancy of 12 months or less), you can get 25% – 50% of your death benefit while you're still living. This rider is not available to applicants ages 65 – 75 or for guaranteed acceptance policies.
Life insurance options from Colonial Penn include:
Term life. Applicants ages 18 to 75 can buy up to $50,000 of term life insurance. A medical exam isn't required, but there are health questions on the application. The initial price is based on gender and age when the policy goes into effect, then increases when the insured person moves into a new five-year age band. The policy can be renewed until age 90.
Whole life. Up to $50,000 of whole life insurance is available for applicants ages 40 to 75. The application asks health questions, but there isn't a medical exam. The price is based on age and gender and will stay the same throughout the life of the policy.
Guaranteed acceptance whole life. People ages 50 to 85 can apply, and acceptance is guaranteed. There are no health questions or medical exam. Coverage amounts are generally small and depend on the applicant. The full death benefit isn't paid out if the insured person dies during the first two years.
Complaints against Colonial Penn
Over three years, Colonial Penn has drawn far more complaints to state regulators than expected for a company of its size, according to NerdWallet's analysis of data from the National Association of Insurance Commissioners.
» MORE: The best life insurance companies
Methodology: Insurer complaints
NerdWallet examined complaints received by state insurance regulators and reported to the National Association of Insurance Commissioners in 2016-2018. To assess how insurers compare to one another, the NAIC calculates a complaint index each year for each subsidiary, measuring its share of total complaints relative to its size, or share of total premiums in the industry. To evaluate a company's complaint history, NerdWallet calculated a similar index for each insurer, weighted by market shares of each subsidiary, over the three-year period. Ratios are determined separately for auto, home and life insurance.