---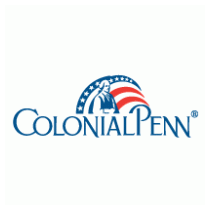 at a glance
Older people with health conditions can qualify for whole life coverage.
No medical exam is required.
Some whole life policies are available for people up to age 85.
---
Overview
You may know Colonial Penn from its TV commercials with pitchman Alex Trebek. The company promotes life insurance that doesn't require applicants to take a medical exam.
A.M. Best financial strength rating: A- (excellent)
Colonial Penn's financial strength is "excellent," according to ratings agency A.M. Best.
Financial strength is important because it indicates how well an insurer can pay claims. It's especially important when choosing a life insurance company because claims might not be made until decades after a policy is purchased.
Consumer complaints: Worse than the median
Colonial Penn draws more complaints to state regulators than the national median for life insurance companies of its size.  
Colonial Penn's complaint ratio score for individual life policies was 1.71 in 2016. The score is the number of complaints adjusted for the insurer's market share. The national median is 1. Scores higher than 1 mean more complaints.
Colonial Penn life insurance coverage options
Colonial Penn offers term life insurance and two types of whole life insurance. Applicants don't have to take a medical exam, but they do have to answer health questions for term life and for some whole life policies.
The company's products have two key disadvantages:
Only small amounts of coverage are available.
The price per $1,000 of coverage is higher than for policies that take more medical information into account during the application process.
Term life insurance
| | |
| --- | --- |
| Can apply at ages | 18 to 75 |
| Answer health questions to apply | Yes |
| Can be rejected for coverage | Yes |
| Maximum coverage | $50,000 |
| Price | Based on age and gender when you apply, and increases as you age |
| Available in | All states, except Maine, Massachusetts, Montana, New York and Vermont |
Colonial Penn offers two types of permanent life insurance — whole life and guaranteed acceptance whole life. Both types of policies require no medical exam, provide lifetime coverage and build cash value. Applicants don't have to answer medical questions, and they can't be turned down for guaranteed acceptance whole life insurance.
Guaranteed acceptance whole life insurance
Whole life insurance
* Applies for just one year in Colorado, Montana and North Dakota, and doesn't apply in Kentucky.
Age availability
50 to 85
40 to 75
Health questions?
No
Yes
Can be rejected?
No
Yes
Maximum coverage
$3,344 to $16,664, depending on age and gender
$50,000
Payout if you die within first two years of coverage
Premiums paid plus 7% interest compounded annually. Full payout if it was an accidental death.
Full amount, except for cases of suicide, in which payout is premiums plus interest*
Not available in
Massachusetts and Washington
Maine, Massachusetts, Montana, New York, Vermont and Washington