Rather than battling head-to-head with popular home search sites such as Zillow and Realtor.com, RealtyTrac prefers to carve out a niche among house hunters: bargain and investment buyers. Sure, you can find typical residential listings on RealtyTrac — and some excellent neighborhood information — but that's not what the site does best. Here's how to use RealtyTrac in your home-buying effort.
What RealtyTrac does best
Provides extensive data on foreclosed properties
Offers helpful neighborhood data
Publishes in-depth reports on the real estate market for data nerds
Develops targeted lead-generation mailing lists for real estate professionals to use in business development
RealtyTrac at a glance
Feature
Pros
Cons
Home listings
While you can find typical residential listings on the site, RealtyTrac specializes in foreclosure, auction and bank-owned properties. The site claims to offer 20 million active and historical distressed property files. RealtyTrac also features commercial property listings.
Foreclosure, bank-owned and auction home addresses are revealed only to members. A seven-day free trial is available but requires a credit card.
Traditional house hunters may find it annoying that searches default to foreclosures rather than simply homes for sale.
Neighborhood info
Sourced from RealtyTrac subsidiary Homefacts.com, neighborhood-level information includes more than 50 key attributes.
You have to know where to find the really detailed neighborhood data; it's buried in an obscure link. Plus, the site is habitually slow to return any search parameter — and pop-up ads constantly hawk free trials for premium access to additional information.
Other resources
The site offers real estate data heat maps, in-depth real estate market reports and analysis from industry experts.
The resources and data definitely skew to foreclosure buyers.
Finding an agent
Contact information for the listing agent is provided on each property for sale.
An agent search provides limited — and sometimes no — results; agents must pay to appear in search results. For example, a search for real estate agents in Seattle returned 13 agents on RealtyTrac, while the same search on Zillow showed 250 and on Realtor.com listed 2,859 agents.
Reasons to use RealtyTrac
As a home search tool for the typical buyer, RealtyTrac leaves a lot to be desired — but honestly, that's not what it was built for. The site is geared to the investment buyer, or at least a serious bargain hunter.
Foreclosures and bank-owned properties: RealtyTrac concentrates on foreclosure properties; every search defaults to that mode. Pop-ups, map highlights, featured listings are all about foreclosures, bank-owned properties and auction sales. For the average house hunter, it's a little disconcerting, but for the investment buyer, it's right in the sweet spot.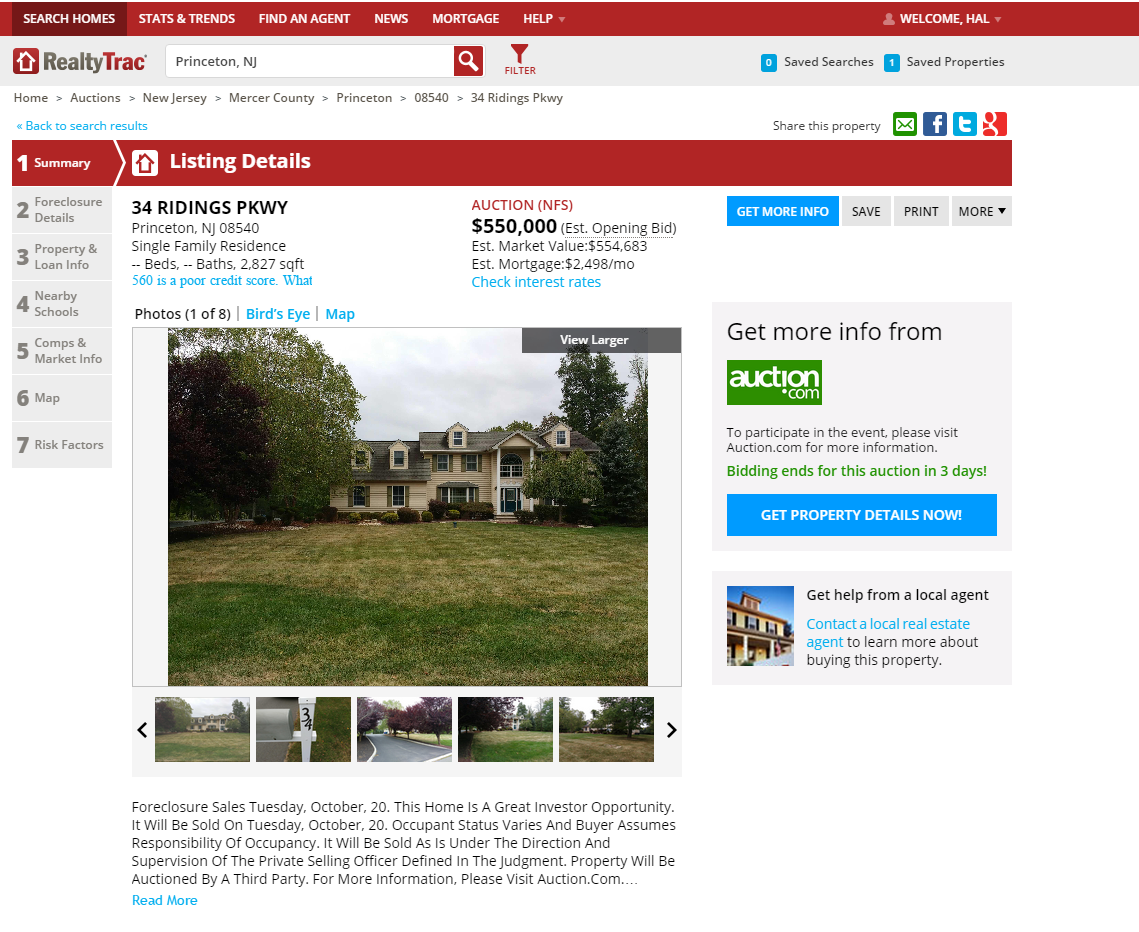 To get any real usability — without being annoyed by constant reminders to become a premium member — you'll have to sign up for a seven-day trial. You'll have to provide more than just an email address; RealtyTrac wants a credit card. That means before the week's demo is over, you'll want to cancel or you'll find yourself forking over about $50 per month ($1.65 per day).
The site says that you can cancel anytime and there is no minimum subscription commitment. Keep in mind: You can't cancel online or via email, you have to call customer service. Nevertheless, in our test cancellation was quick and easy.
Neighborhood information: RealtyTrac offers an overview of local schools on each home listing, but here's a hack to get broader and much more detailed neighborhood information. On a listing, just under the "Nearby Schools" bar, look for a link on the right labeled "School data and ratings provided by Homefacts."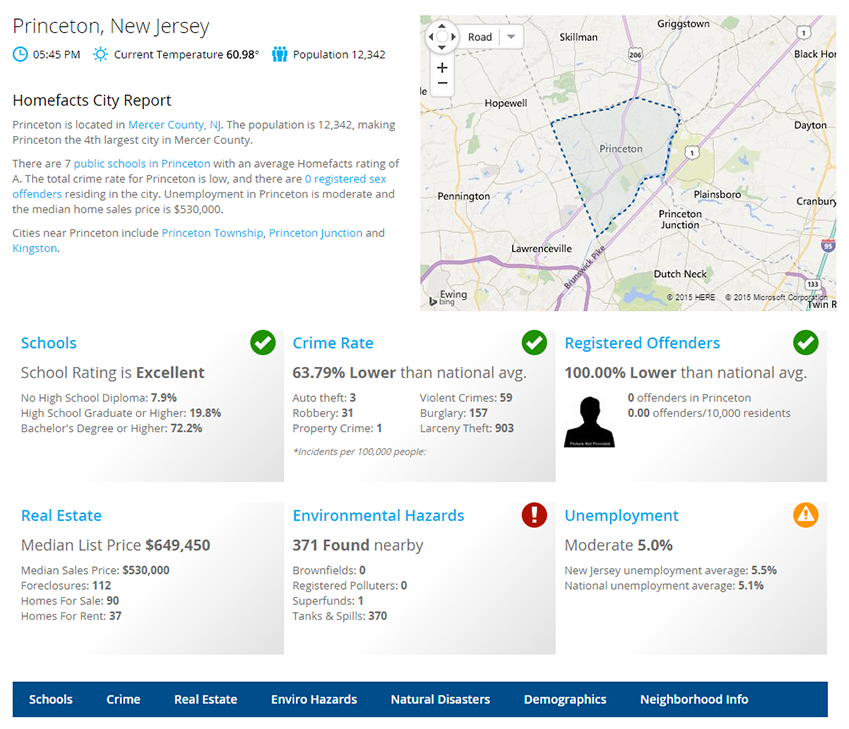 Click on that link and you'll find lots more info and an interactive map with crime stats, environmental hazards, noise pollution and the location of everything from cemeteries to FCC towers. Homefacts is owned by RealtyTrac and is a good resource for neighborhood information — including some data you probably never thought to look for.
The bottom line
RealtyTrac is an interesting home search tool, once you get past the "Sign Up for Member Access" pitches. For the average house hunter, it's much easier to use Zillow or Realtor.com. But if you're in the market for a foreclosed property, RealtyTrac can be a go-to resource.
More from NerdWallet:
Hal Bundrick is a staff writer at NerdWallet, a personal finance website. Email: [email protected] Twitter: @halmbundrick
---
Images via RealtyTrac.