Because they ensure the return of an investor's capital, guaranteed investment certificates, or GICs, are considered  one of the safest forms of investing. There are several types of GICs available, so it's important to understand the differences.
Of all the GICs to choose from, non-redeemable GICs tend to offer the highest interest rates. But to access those rates — which have risen rapidly in 2022 due to the Bank of Canada's ongoing fight against inflation — you'll have to agree to some strict contract terms
How does a non-redeemable GIC work?
A non-redeemable GIC is an investment option that provides higher interest rates in exchange for locking in your investment for a non-negotiable length of time.
Unlike cashable or redeemable GICs, these investments are not liquid. Once you choose your set time period, or term, your money is locked away for the full duration. When your non-redeemable GIC matures, you can withdraw the money along with the earned interest or, if you prefer, you can renew the GIC so the money continues to grow.
Non-redeemable GIC terms vary. You can get short-term GICs with terms that are just 30 days, or GICs with terms as long as 10 years. Generally speaking, the longer the term, the better the interest rate — they typically go as high as 6%).
Breaking your contract will be very difficult and will result in penalties. For this reason, non-redeemable GICs are often better options for longer-term investments, like a down payment for a house, where you know you won't need the money for a certain amount of time. Your investment must fully mature if you want to reap the benefits.
How to get a non-redeemable GIC
Non-redeemable GICs are popular investment options that are offered by the majority of Canadian banks and credit unions. Take the time to shop around for the best terms and interest rates available. When you find one that looks like a good fit, you can open a non-redeemable GIC in person, over the phone or online.
It's in your best interest to choose a financial institution that's a member of the Canada Deposit Insurance Corporation (CDIC), or has another type of insurance. This safety precaution will better protect you and your money in case the financial institution runs into trouble. CDIC will cover you up to $100,000 if the financial institution fails.
What to consider when getting a non-redeemable GIC
When choosing a non-redeemable GIC, think about the following features:
Term. This can range from 30 days to 10 years. Think about what you are saving for and be sure that you can go that length of time without needing the money and, which will cost you.
Minimum investment. How much does the financial institution require you to invest to get started? Many banks require a minimum of $500 or $1,000.
Payment frequency. GIC earnings may be paid out monthly, bi-annually, annually or at maturity.
Interest rate environment. If interest rates are rising, a shorter term might allow you to purchase your next GIC at a higher interest rate. If rates are declining, locking in at a higher rate today may be a better strategy.
Fixed or variable rate. A fixed rate is a static rate, usually up to a maximum of 6%, for the entire term. Variable rates will fluctuate based on the stock market. There is no right or wrong option here; it depends on what you are most comfortable with.
Pros and cons of non-redeemable GICs
Pros
Considered to be a very low-risk investment option.
Higher interest rates than cashable or redeemable GICs.
Broad range of terms to choose from (typically 30 days to 10 years).
Cons
You cannot access your funds until the GIC matures.
Breaking the contract is very difficult and will result in penalties.
While non-redeemable GICs offer the highest rates for GICs, they may not be as lucrative as other investment options, especially over longer periods of time.
Frequently asked questions about non-redeemable GICs
Can you withdraw funds from a non-redeemable GIC before maturity?
No, you don't have access to your funds until the GIC matures. If you need the funds, you'll need to request to break the contract. This is at the financial institution's discretion and will result in a penalty.
Can I lose money on a non-redeemable GIC?
Only if you break your contract. Since GICs are guaranteed, you can't lose your capital if you meet your contract and allow the funds to mature for the full term. If you choose a market-linked GIC, you may lose money on the interest earned.
DIVE EVEN DEEPER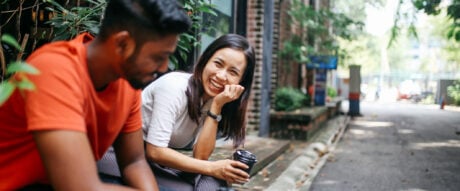 There are many different types of guaranteed investment certificates (GICs) you can choose from, but figuring out where to hold your GIC is more complicated — especially when interest rates, and potential GIC returns, are rising. Storing investments in a registered GIC could save you money come tax time. But choosing a non-registered GIC allows […]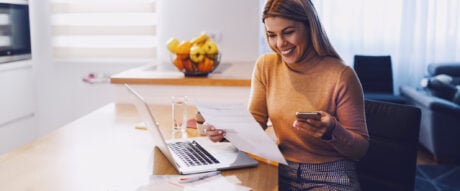 Use a short-term GIC to earn interest on your savings and keep a strategic distance between yourself and that hard-earned cash.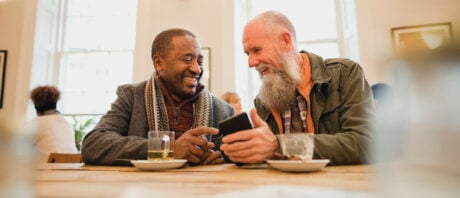 When it comes to investment options in Canada, there are a number of strategies and products to choose from. Two beginner-friendly options are guaranteed investment certificates, or GICs, and mutual funds. Each comes with its own unique risks and potential rewards. When it comes to comparing GICs and mutual funds, deciding which is right for you […]