Consolidating credit card debt often means combining multiple debts into one larger debt. For example, if you have five credit cards and have unpaid balances on all of them, you're likely accumulating high amounts of interest on each one and trying to keep on top of five different bills.
If you consolidated it, you would replace all five credit cards with one bigger loan, likely with a lower interest rate. This might make it easier to manage and pay off your total debt.
4 ways to consolidate credit card debt
If you've decided that debt consolidation is the right move, there are a few options to choose from.
1. Balance transfer credit cards
Balance transfer credit cards often have low promotional interest rates. A balance transfer card may charge 0% for the first 12 months, for example. Since these cards let you transfer your credit card balance, you'll earn some breathing room, allowing your full payment to go towards the principal debt, rather than paying interest charges. However, you usually need to have a good credit score to qualify for a balance transfer card. And balance transfer promotions don't last forever: make sure you can pay off all or most of the balance before the full interest rate kicks in.
2. Bank Loan
Many financial institutions offer what's called a debt consolidation loan. These bank loans provide enough cash to pay off all your other debts in full. You're then left with one loan payment each month instead of several. Interest rates for debt consolidation loans are usually lower than credit cards. Loans for consolidating debt may require you to have a minimum credit score and sufficient collateral to secure the loan.
3. Home equity loans or HELOC
With a home equity loan or home equity line of credit — sometimes called a HELOC — you can borrow against your home equity. Interest rates tend to be lower on these second mortgages than on other debt consolidation options, but you must have sufficient equity and be able to meet any minimum borrowing requirements.
4. Line of Credit
If you have a pre-existing line of credit you could use the funds to consolidate your credit card debt. Payment periods are flexible but the value of using a line of credit really depends on the interest rate you can get.
If none of the above options work for you, consider speaking with a legitimate debt counsellor. They can help you decide if a debt settlement or consumer proposal might be the best path forward.
Best Credit Cards in Canada
Compare all different credit cards side-by-side and find out the best card that will meet your need with special perks and benefits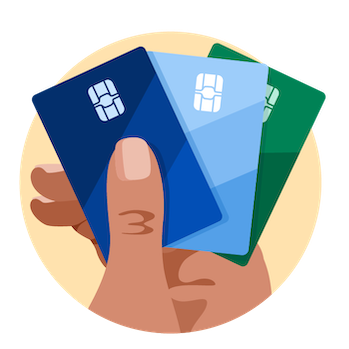 Why is credit card debt problematic?
Credit cards are useful tools for building credit and earning money-saving rewards. However credit cards can make it easy to overspend, and because they typically come with high interest rates, overspending can quickly snowball into serious debt.
Many credit cards in Canada have an average interest rate of 19.99%, although some are even higher. That interest is also compounded, so it adds up quickly if the balance isn't paid in full each month.
Despite high interest rates, credit cards often have very low monthly minimum payments. While paying only the minimum may keep your account open, it will rarely allow you to pay off the full balance in a timely fashion.
For example, let's say you have a balance of $5,000 on a card with 19.99% interest and a minimum payment of $160. If you make only the minimum monthly payment, it will take you more than 44 months to pay off the balance (that's nearly four years) and you'll pay over $2,000 in interest.
Signs it might be a good idea to consolidate your credit card debt
If your bills are getting bigger instead of smaller — even though you're making payments every month — and you worry that there is no end in sight, it might be time for debt consolidation.
Before deciding, take stock of your total debt amounts, as well as any funds that might be available for making extra payments. If the debt is relatively small, and you can keep up with payments that will have the debt paid off within six months to a year, you may not need to consolidate your debts.
Look for free debt consolidation calculators online and use them to see how consolidating your credit card debt might help you save money.
FAQs
Can you still get a credit card after debt consolidation?
You may be able to get a credit card after debt consolidation as long as you are able to maintain a good credit score. Carrying a lot of debt over time, however, can hurt your score and you may have trouble applying for some cards until your score increases.
Can I still use my credit card after debt consolidation?
Certain types of debt consolidation will automatically close your credit cards, while other options, like a balance transfer credit card or HELOC, will not.  If the account remains open and in good standing, you can use your credit cards after consolidation. Make sure to proceed with caution, particularly if overspending was the cause for your previous debts.
DIVE EVEN DEEPER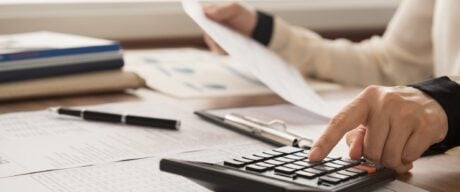 Credit utilization is an important factor credit bureaus use to calculate your credit score. Get more control over your creditworthiness by learning about this key credit score metric. What is credit utilization? Simply put, your credit utilization is how much of your overall revolving credit you're using versus how much you have available at any […]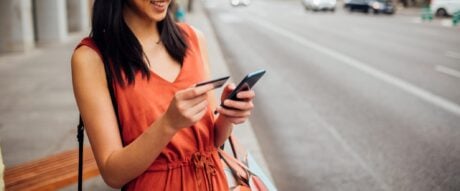 Getting a higher credit limit on your credit card can be helpful or harmful, depending on how financially stable you are. If you can pay your credit card bill in full and on time every month, increasing your credit limit can give you more flexibility and potentially improve your credit score by lowering your credit […]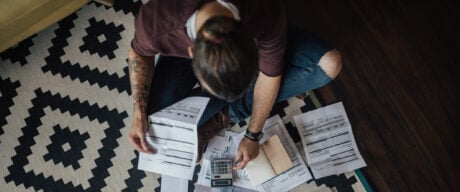 Canadian debt levels have been on the rise for years. According to Statistics Canada, the ratio of household debt to disposable income was 173.08% in the second quarter of 2021. That means for every dollar Canadians earned, they owed $1.73. To make things worse, many Canadians are still dealing with the financial fallout of COVID-19. […]