Ever wondered if you can pay your bills with your credit card? Maybe you're hoping to earn some extra points or rewards, or maybe you just don't have the cash handy when your bill comes due.
In many cases, yes, you can pay bills by credit card. While there are a few things to be aware of, paying by credit card can be an easy way to manage your bills.
How do I pay bills with my credit card?
Many companies accept credit cards for bill payments, whether you pay in person, over the phone or online.
If it's in person, you'll simply pass over your credit card like you're making a purchase. Over the phone, you'll tell them your credit card details (number, expiry date and the code on the back). Online, you'll usually see a dropdown menu that asks how you would like to pay. Choose "credit card," enter your credit card information, and click "confirm" to finalize the transaction.
Paying by credit card in any of these ways means the debt will be transferred to your credit card, which you can pay off during the next billing cycle.
Some businesses may also allow you to set up credit card autopay for monthly bills or to use a credit card authorization form to allow future charges of recurring bills, such as your cell phone bill. In this scenario, the bill will be automatically charged to your credit card every month (or whatever the billing period is), and you don't have to do anything other than pay off your credit card bill on time.
What types of bills can I pay with a credit card?
These days, you can pay most bills with a credit card. Some of the most common types of bills that accept credit card payments include:
Cell phone
Internet
Streaming services
Gym membership
Subscription services
Insurance (car, home, travel)
Utilities
Keep in mind that some businesses won't accept credit card payments, and some only accept certain credit cards. For example, you can only pay a Costco membership bill using Visa or Mastercard.
Some businesses offer the option to pay bills by credit card but charge an extra fee. Ensure this is the case beforehand because it will make your bills bigger than anticipated. You also need to be mindful of how the business treats the transaction; if they classify it as a cash advance, you may pay a higher interest rate on that amount.
» MORE: How to pay rent with your credit card
Best Credit Cards in Canada
Compare all different credit cards side-by-side and find out the best card that will meet your need with special perks and benefits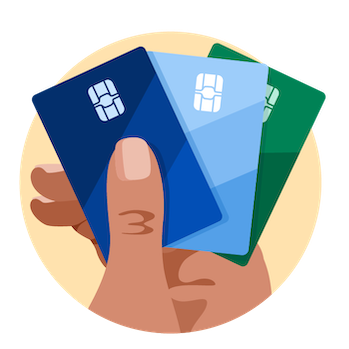 Can I use a credit card to pay my taxes?
Yes, you can pay your taxes with a credit card, but it's not recommended. That's because you will have to pay through a third-party service provider, which will charge a fee, usually a percentage of what you owe. Instead, it's best to save for taxes throughout the year, so you can just pay the Canada Revenue Agency directly from your bank account.
Pros and cons of using a credit card to pay bills and taxes
Pros
Setting up automatically for recurring bills is simple
Keeping track of your expenses is easy if they are set to be paid by your credit card
You can earn points or rewards faster
It can help build your credit score if you pay off your credit card bill in full every month.
Cons
Paying your bills with a credit card can make your life easier and help you build credit if you pay off your balance each month. Plus, if you use a rewards credit card, you can earn rewards faster than you might otherwise. However, credit cards also have high interest rates, so you need to make sure you're still spending responsibly.
DIVE EVEN DEEPER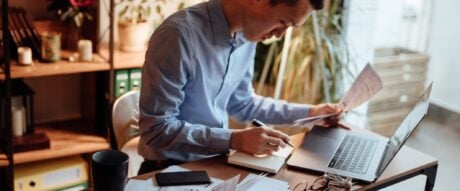 Unfortunately, many credit card users don't have a real appreciation for—or interest in—their credit card statement, and may even throw it in the recycling bin unopened. Yet, understanding your statement can play a crucial role in managing credit card debt and ensuring you're not the victim of fraud. Here we break down the basics of […]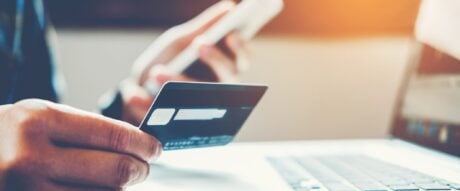 Making only the minimum payment is convenient but keeps you in debt longer, and can put your credit score at risk.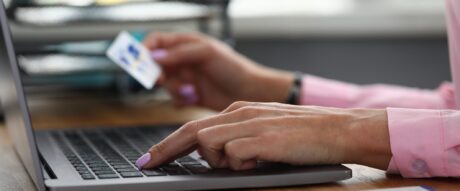 Understanding credit card limits can play an integral part in proper credit card management. Here's everything you need to know about credit card limits. What is a credit card limit? A credit card limit is the maximum amount you can charge to your card at any given time. Your credit card limit is typically determined […]