If your credit card has ever been lost or stolen, you know that sinking feeling very well. It suddenly dawns on you — your pocket is a little light, and your credit card is nowhere to be found. That's when panic sets in and you begin to retrace your steps.
Still can't find it? Here's what you should do next.
How to report your credit card lost or stolen
The first thing you should do is call your credit card issuer and tell them your card has been lost or stolen. At that point, after a few identity verification questions, your issuer will go ahead and cancel your card and the PIN that goes with it with your consent.
They will then arrange to send you a new card in the mail or have it waiting for you at your local branch. Once your credit card is cancelled, cut up the old card so that it can't be cloned or used as a dummy credit card with a stolen credit card number or CVV.
If you can't call your credit card issuer right away, or you're still confident that your card will turn up eventually, you may be able to freeze or lock your account, preventing the card from being used for purchases. You can initiate the freeze through the provider's app on your phone or your computer as part of online banking. Once you find the card or you're able to cancel it by contacting your credit card issuer, you can unlock the account the same way you locked it.
» MORE: How to cancel your credit card the right way
Once you receive your replacement credit card, update all the login information on any relevant online accounts. Obviously, your credit card account and your online banking portal are a no-brainer, but you'll also want to update your credit card number on any subscriptions or online portals through which you purchase goods, such as Amazon, Uber, PayPal or even any digital wallet you may hold like Apple Pay, Samsung Pay or Google Pay.
Finally, you'll want to call each of the credit bureaus (Equifax and TransUnion) and get them to place a fraud alert on your credit file, so it's harder for anyone to take out credit in your name while potentially assuming your identity.
In the following months, keep a close eye on your credit card statement. If you see anything out of the ordinary, like a purchase you don't remember making, call your credit card issuer back right away.
Best Credit Cards in Canada
Compare all different credit cards side-by-side and find out the best card that will reward you with special perks and benefits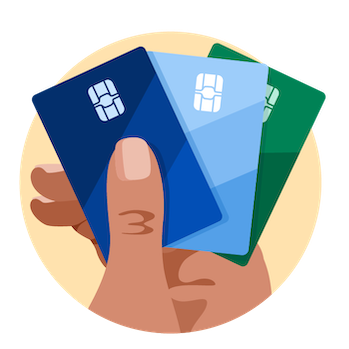 10 ways to prevent a future loss or theft of a credit card
Once you report your credit card lost or stolen to your credit card issuer, the zero liability policy on your card kicks in, and you are not responsible for any purchases made with the credit card after that. Even if purchases are made with your credit card before you inform your credit card issuer, in most provinces, your liability is limited to $50. Most credit issuers will even waive that cost in the name of good customer service.
Still, not being responsible for fraudulent purchases is no reason to keep losing your credit card. To ensure your credit card stays with you at all times and minimize the damage when you do lose it, try the following:
Set a low and affordable limit on your card so you can limit the damage that thieves can do.
Sign the back of your credit card so that it can be matched to a receipt. Writing "see i.d." will invalidate your contract with the issuer.
Set up alerts on your credit card accounts and with the credit bureaus.
Carry only the cards you need, including only one credit card, leave the rest at home.
Keep a list of all the important cards and all the phone numbers to your credit card issuers in a safe place separate from your wallet so that if it is lost or stolen, it'll be easier to cancel your cards, and you can take action right away.
When travelling overseas, keep additional cards, important documents, emergency contacts related to your credit card and financial institution and steps to relevant recovery procedures in a safe and separate location when not being used.
Destroy old credit card statements and credit cards before throwing them away.
Use eWallet apps instead of physical credit cards to pay for things whenever possible.
Avoid handing over your card to anyone and always have it within your vision if you must do so.
Try a tracking app like Tile, CubeShadow, Safedome Recharge Card or the Esky Key Finder to keep tabs on your wallet
DIVE EVEN DEEPER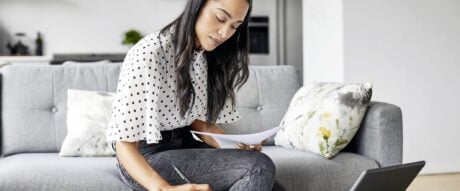 Your credit report is a detailed list of your credit and payment history. The information included is used to calculate your credit score.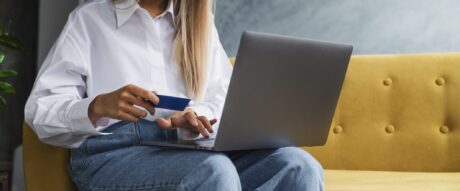 When you buy something with your credit card, the merchant is paid immediately and you pay later. If you need a refund, your issuer will reverse the charge and post a refund to your credit card account.