They've got heft and pizzazz, but what do metal credit cards offer beyond a sleek, chic exterior?
In many cases, a fat welcome bonus, luxurious rewards and robust insurance coverage. But not everyone will qualify for one — metal credit cards often have steep annual income requirements.
More than just a pretty face
Most of what you need to know about metal credit cards is in the name, right? An easy assumption to make, but don't judge a card by its cover. Metal credit cards have plenty to offer beyond a steel or titanium finish.
The American Express Centurion pioneered the metal card craze. Launched in 1999, this black titanium card continues to impress with lavish benefits available on an invitation-only basis. Not all metal credit cards are as exclusive as the Centurion, though premium rewards and strict eligibility criteria are common.
"Metal credit cards have traditionally been paired with rich value, exclusive offerings, and perks," Jen Walton, vice president of lending, membership rewards and products for American Express Canada, said in an email.
There's also the "plunk factor," which Walton said cardmembers enjoy when pulling out their card for a transaction. In truth, the weight and glow of a metal credit card are just the cherry on top of a fully-loaded sundae.
What else might you expect to find?
1. Big welcome bonuses for expedited rewards
Many of the best metal credit cards in Canada come with sizable welcome bonuses. And by sizable, we're talking tens (sometimes hundreds) of thousands of rewards points.
It's hard to quantify the exact value of these welcome bonuses because not all rewards points are created equal.
But generally, here's how much value you might expect to squeeze from one of these introductory offers, based on NerdWallet analysis of popular options. On the low end, a welcome bonus from a metal credit card in Canada could be worth around $350. And on the high end? Some bonuses could be worth over $2,500. It largely depends on how you redeem your rewards.
Caveat: you don't get a welcome bonus — for any credit card — just by signing up. To unlock a metal credit card's intro offer, you must typically spend a specific amount of money in a predetermined amount of time.
2. Luxurious perks for travel bugs
Jet-setters rejoice: metal credit cards come with travel perks aplenty. Expect to encounter any number of the following benefits when you peruse a metal credit card's offerings:
Free checked bags.
Priority check-in.
Priority boarding.
Companion passes.
NEXUS application rebates.
Airport parking discounts.
Annual travel credits.
3. Comprehensive insurance for peace of mind
The last thing anyone wants when travelling abroad is for things to go wrong. But unexpected events happen: delayed flights, lost baggage, medical emergencies — the list goes on. A credit card with the right insurance coverage can provide peace of mind.
Many metal credit cards come with robust travel insurance coverage so you can take to the skies, roads or seas with ease, secure in the knowledge that if things go pear-shaped, you've got options.
Expect to see emergency medical, rental car, travel accident, trip delay and cancellation, flight delay, hotel burglary, lost baggage coverage and more among metal credit card insurance offerings.
Only four card issuers offer metal credit cards in Canada
Not all providers have a metal credit card in their roster. Still, there's a respectable lineup of metal credit card options in Canada:

American Express Aeroplan Reserve Card
American Express Aeroplan Business Reserve Card
American Express Gold Rewards Card
BMO eclipse Visa Infinite Privilege Card
Business Platinum Card from American Express
CIBC Aeroplan Visa Infinite Privilege Card
CIBC Aventura Visa Infinite Privilege Card
TD Aeroplan Visa Infinite Privilege Card
The Platinum Card from American Express
Consider fees, rewards and eligibility criteria before you apply
Metal credit cards are a thing of beauty. But picking a new credit card on looks alone is like buying a car without looking under the hood.
"Rather than choosing a card based on composition, consumers should consider getting a card based on their individual requirements," Allison Sherman, senior director for CIBC, said in an email. She encourages Canadians to consider card features and eligibilty criteria to find the product that best fits their lifestyle.
Before you submit an application, consider the following:
Eligibility criteria. Some metal credit cards carry higher annual income and credit score requirements than traditional cards.
Annual fee. Expect to pay an annual fee — as high as $699 in some cases — for a metal credit card.
Welcome offer. Introductory bonuses for metal credit cards may be worth hundreds or thousands of dollars, depending on whether you can unlock the offer and how you spend your points.
Rewards program. Different cards offer different types of rewards, so explore the rewards program you're interested in to make sure it's a practical fit for your lifestyle.
DIVE EVEN DEEPER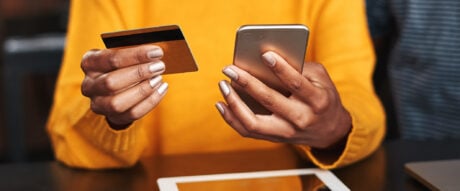 Metal credit cards — typically made of titanium or stainless steel — blend functionality and sophistication to offer an elevated cardholder experience for those who qualify.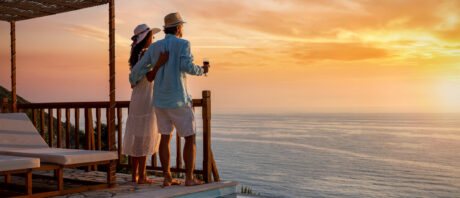 Despite the name, not all black credit cards are black. What actually unites black credit cards is a unique combination of mystery and prestige. The exact eligibility requirements and perks of black credit cards in Canada are tough to nail down — but not impossible. In general, these cards tend to be reserved for those […]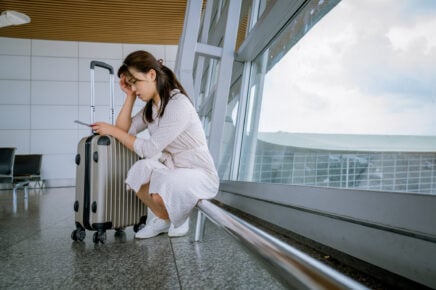 Credit card insurance in Canada is a beautiful thing, when it works. But with lots of restrictions and conditions, it's important to know exactly what is covered before you fully rely on it for your next adventure. How credit card travel insurance works As a perk of credit card ownership, some cards include automatic travel […]