Secured credit cards can help Canadians build their credit — but only when used strategically.
To establish a good credit history and improve your credit score using a secured credit card, you'll need to choose the right card, have a solid understanding of the security deposit rules, and pay your bill like clockwork.
In most cases, following these basic guidelines will have a positive impact on your credit score, allowing you to qualify for an unsecured credit card and other loan products in the future, should you want them.
» MORE: How to build credit as a newcomer to Canada
Best Secured Credit Cards in Canada
Compare all different secured credit cards side-by-side and find out the best card that will meet your need with special perks and benefits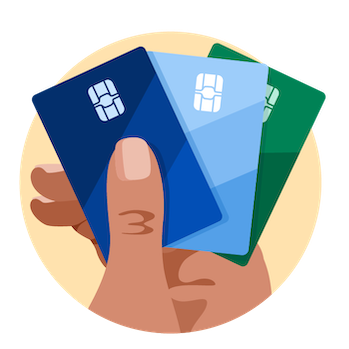 1. Choose the right secured credit card
There are several factors to compare when looking for a secured credit card that will benefit your credit.
Credit bureau reporting
The main purpose of a secured card for most people is to build credit. But a card can only help you build credit if the issuer reports your payments to one (or better yet, both) of Canada's credit bureaus: Equifax and TransUnion.
Confirm that card providers will report your payments to a credit bureau before applying. If they don't, consider a different secured credit card or another credit card option suitable for bad credit.
Minimum and maximum deposits
You'll have to provide a security deposit to get a secured credit card, so it's important to research the minimum and maximum amounts required.
In Canada, security deposits on secured credit cards can be as low as $50 (though $200 to $500 is more common) and as high as $10,000.
If you're short on cash, look for a secured credit card with a low minimum required amount, because that cash will be not be accessible unless you close your account. A higher deposit may be harder to come up with and increase the temptation to overspend, but it also can improve your credit utilization ratio and potentially boost your credit score faster.
Fees
Some secured credit cards have monthly or annual fees — sometimes both. It may be worth paying a fee to get a lower interest rate if you think you might sometimes carry a balance.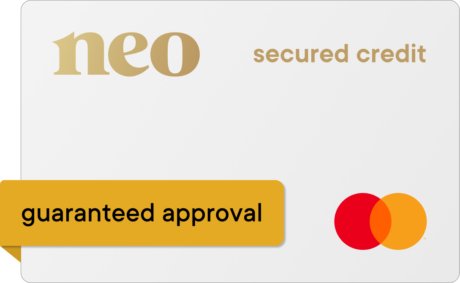 Neo Secured Credit
Earn an average 5% instant, unlimited cash back at over 10,000 Neo partners with a guaranteed minimum 0.5% cash back. Plus, get up to 15% cash back on first-time purchases, all for no annual fee. Terms and Conditions apply*
2. Pay the security deposit quickly
It's best to wait until you have the deposit ready before applying for a secured credit card. If you wait too long after approval to make the initial deposit, the card provider may rescind its offer.
Ways to send your security deposit to the provider include:
Providing your bank account info and allowing the issuer to withdraw the agreed-upon funds.
Sending the money using your bank's online bill payment tool.
Sending a cheque or money order.
It's important to know how the secured credit card company wants to receive the security deposit so you can send it quickly and begin using the card.
3. Use the secured credit card wisely
A secured credit card's capacity to have a positive impact on your credit score depends on how you use it.
Use the card regularly, but try to limit charges to an amount you know you'll be able to pay off each month. Check your account regularly to make sure you're within your credit limit, typically the amount of your security deposit, and stop using the card if you're getting close.
If you exceed the secured credit card's spending limit or miss payments, your credit score could drop, and your provider may even close your account. Both of those scenarios will make it even harder for you to build credit in the future.
4. Pay your bills on time and in full
Payment history has a big impact on your credit rating, making up 35% of the overall score. That's why it's essential to always pay your monthly balance on time, because even one missed payment could decrease your score.
Though the minimum payment may be all that's required, paying the full balance of your credit card bill each month is the best way to ensure you don't accumulate high-interest debt. If you carry a balance from month to month, the interest will add up and your purchases will wind up costing you more than you anticipated.
5. Monitor your credit score
Monitoring your credit score can help you see if your secured credit card usage is having the desired effect. In Canada, Equifax offers free credit reports and scores, and TransUnion offers free credit reports. TransUnion also provides free scores to residents of Quebec.
Checking your report regularly is a good money management skill for anyone to have. Checking your report will help you catch mistakes or — worse yet — credit accounts you didn't apply for, which could be a sign of credit fraud.
6. Upgrade to an unsecured credit card, eventually
Some secured credit card companies may offer a range of credit cards, allowing cardholders to upgrade to an unsecured version after they've shown their ability to manage the secured card.
When you and your credit score are ready, you may also want look at other card companies to explore the much wider range of unsecured credit cards and consider which ones might earn rewards or have other features that meet your needs.
Frequently asked questions about building credit with a secured card
How many points will your credit score increase with a secured credit card?
Canada's credit bureaus do not disclose exactly how many points your score will improve when you use a secured credit card effectively. However, using a secured credit card responsibly has definitely been shown to lead to score improvements over time.
How fast does a secure credit card build credit?
The speed with which your credit score improves may vary depending on the credit history and score you had before getting the secured credit card. However, some users have reported seeing their scores increase in as little as six months.
DIVE EVEN DEEPER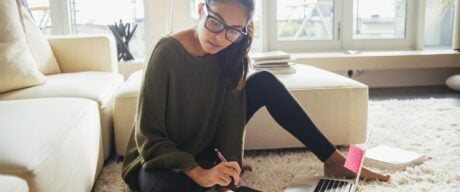 You can check your credit score and credit report for free by contacting Canada's two main credit bureaus, Equifax and TransUnion, without hurting your credit.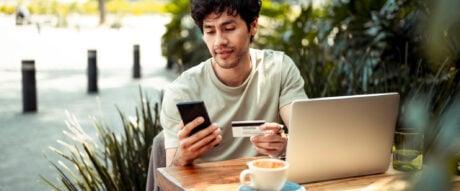 Canada's best secured credit cards are easier to qualify for than traditional credit cards, helping build credit history and repair bad credit.